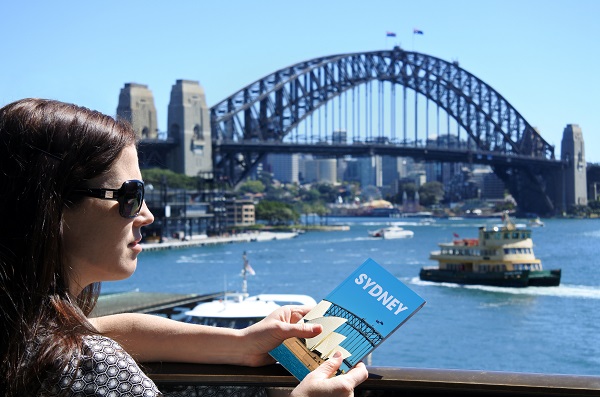 News In Brief
Support for $250m tourism recovery but ATIC urges focus on rollout hotspots
The Australian Tourism Industry Council (ATIC) has welcomed the federal government's new regional tourism recovery initiatives to tackle the serious, lasting impact of the COVID recession.
Of the full $250 package, ATIC backs the latest $150 million in new federal tourism commitments including a laser focus on regional tourism infrastructure plus regions gravely impacted by the national border closure. ATIC Executive Director Simon Westaway said major funding of impactful tourism infrastructure for Australia's regions kept and created new jobs via more visitor dispersal and spending.
He said the new $50m federal funding package for 9 international reliant regions would also genuinely support and more likely better sustain and future proof iconic tourism product.
"From Tropical North Queensland, Victoria's Phillip Island and WA's South West with Margaret River, these regions all delivered to a once rising international market," Mr Westaway said.
"Yet international visitors have rapidly evaporated under a closed national border due to the public health response to COVID-19, ensuring depressed conditions to many regional economies.
"Last year Australia generated record international tourist visitation and spending through strong support of our regions. Sadly in 2020 the direct opposite has transpired due to the pandemic.
"ATIC has repeatedly called for our compelling and captivating regional tourism product to be enabled to sustainably grow for the future. These new Federal programs can contribute to this. [We] will work proactively with federal officials to outline how we believe this new funding can be more effectively spread across the nine international tourism reliant regions of need."
"We welcome the immediate consultation process. ATIC will push for a fast delivery of negotiated program funding of successful initiatives and to enterprises due to the state of tourism regions."
The new Federal tourism funding measures include $100m from a fresh round of the Building Better Regions Fund and a $50m Recovery for Regional Tourism business enterprise initiative.
Caravan Industry Association of Australia was also happy following the announcement of a $250 million regional Australia package with $150 million specifically for tourism and infrastructure projects to assist regional tourism.
"The Tourism Industry has been savaged through a winter of COVID off the back of a summer of bushfires.  While we have seen recent green shoots in concentrated regions, many tourism industry businesses (and those businesses which rely on tourism) continue to be on their knees.  We are in a feast or famine situation at present with some of our most significant tourism regions hardest hit with the challenges of 2020."
"With many of Australia's tourism icons located in the regions, and international travel off the cards for some time yet, today's announcement is a significant boost for domestic tourism, while encourages the development of important tourism infrastructure which will underpin the industry when normal travel returns." 
On World Tourism Day, this announcement supports the theme 'Tourism and Regional Development' and is consistent with the Caravan Industry Association of Australia's calls for shovel ready tourism projects to be supported in regional Australia.  These projects will not only introduce or upgrade important long-term assets but will encourage the use of local contractors, local accommodation, and the use of local services during construction.  With caravan and camping in 2019 being the number one commercial accommodation provider in regional Australia, today's announcement provides some level of optimism for operators still reeling from huge losses from touring markets.
"Caravan parks, for several years, have been developing the accommodation experiences available which has brought new markets on board and led to record numbers in 2019.  This announcement from the government will help businesses return faster to the lofty heights set in 2019" Mr Lamont said.  "Tourism is such an important social and financial contributor to regional and rural communities, and it will be important to make sure funding from today's announcement is equitably spread and provided for immediately to get this money flowing through the system".