News In Brief
Border uncertainty remains in QLD despite zone expansion
With zero new COVID cases overnight, Queensland Premier Annastacia Palaszczuk has announced that Queensland's border zone will expand from 1am on Thursday, October 1 to include Byron, Ballina, Lismore, Richmond Valley and Glen Innes council areas. The Accom industry wants more certainty and is calling for a hard border re-opening date.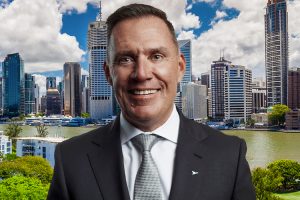 Border uncertainty could cripple Queensland's economic rebound warns Accor…
With estimates that border closures are costing Queensland $17 million a day, Accor Pacific, Australia's largest hotel group, is calling for urgent action to save the ailing state.
Simon McGrath, Chief Operating Officer for Accor Pacific, said: "The current border restrictions mean that Queensland will miss out on the summer dollar, a crucial period for local businesses, the economy and jobs.
Now is when people are booking visits for the next 3 to 6 months and if they don't have certainty that Queensland will be open, then Queensland will miss the surge in travel and fall behind other states.
Queensland could go from leadership to last in the race for tourism
Many Australians love to visit Queensland and tourism annually contributes $25 billion to the Queensland economy and employs 217,000 Queenslanders (directly or indirectly).
If Queensland misses this crucial booking window and job keeper falls away, then some hotels will close for the first six months of 2021. 
This will significantly impair the state's ability to bounce back; certainty is required now.
According to Austrade, Queensland has around 30,000 hotel rooms and apartments across the state. Accor predicts that over 70% could sit unoccupied through the coming months if the border uncertainty continues, which could lead to business closures for the first six months of 2021. This is not just bad news for the hotel business, but has a knock-on effect for local business owners too.
Simon McGrath continued, "The livelihoods of small business owners, from café owners, to restaurants to taxi drivers are at stake.
We are urging the State Government to use common sense, provide clarity and safely open up borders, which will set Queensland up for a stronger 2021 and save jobs. We all want to see local businesses thriving and workers return to work.
"A hard border reopening date will give the rest of Australia the certainty they need to make plans for the future, and people need to be assured that when borders do eventually open, they will stay open.
As soon as we are certain of a border reopen date, Queensland should prepare for a big summer boom.
Tourism Accommodation Australia Michael Johnson informed us:
"Until Queensland fully opens it borders to NSW there is simply not enough domestic population to satisfy the inventory of hotels to bring these businesses back to profitability.
Popular gateways such as Brisbane, the Gold Coast and Cairns are all badly in need of more occupancy with some hotels still closed waiting on borders to fully re-open.
"With no international travelers forecast for this year interstate travelers become absolutely critical for the Queensland tourism economy."