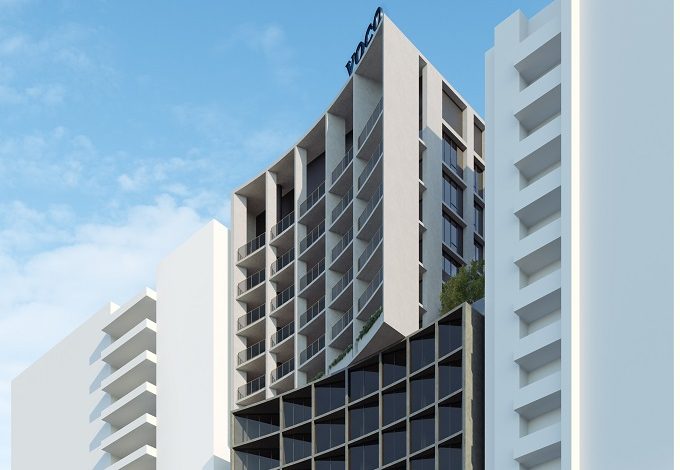 Developments
"Brilliant" new Melbourne hotel development on track for 2023
Property developer, BEKL, announced the appointment of Plus Architecture for its new mixed-use development on Dorcas Street, South Melbourne.
The ambitious new development is set to open in 2023 and will comprise of 36 apartments and 2,293sqm of office space, in addition to a  recently announced hotel, voco South Melbourne. It will be built at the northern end of St Kilda Road on Dorcas Street, and designed to provide a generous forecourt experience to visitors, with a grand double-height foyer for each of its three spaces.
Each space is designed to face key vistas, with guests and residents alike drinking in Melbourne's finest landscapes.
BEKL Managing Director, Katherine Liu, admits she is thrilled to partner with the award-winning integrated master planning, architecture and interior design practice, having established a long-standing partnership following multiple collaborations to date.
We are excited to work with Plus Architecture in producing another innovative property for residents and guests of Melbourne to enjoy. Plus Architecture takes a thoughtful and professional approach to their projects, and we resonate with their community-responsive, energy-efficient and truly beautiful designs.
Plus Architecture has a depth of experience in the South Melbourne area, having delivered a number of luxury residential developments and have consulted on the interior design and architecture of a number of internationally-renowned brands. Director, Ian Briggs, said the location presented an abundance of inspiration which was woven into the design.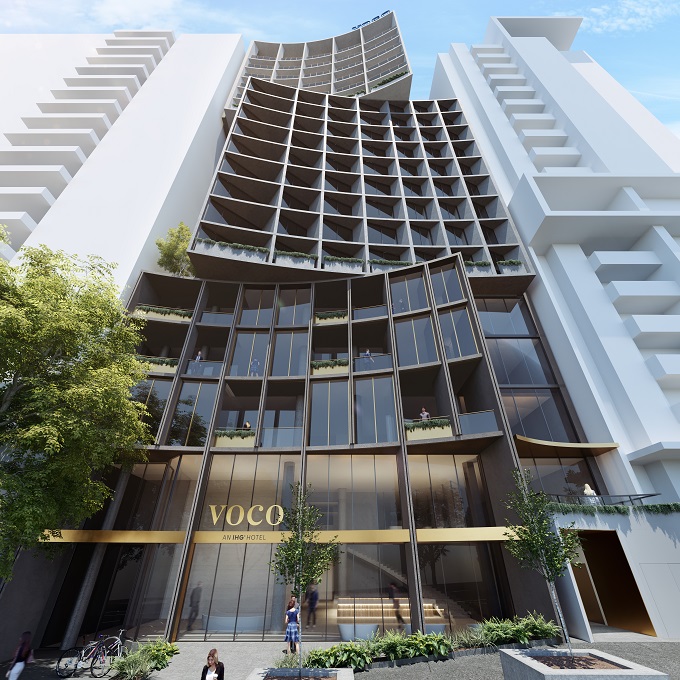 He said: "This particular location on Dorcas Street provides a beautiful view of the Botanical Gardens and Port Phillip Bay, which inspired our dynamic sculptural response. As a developer, BEKL is a fantastic partner for Plus Architecture, purely for their passion and their clear, consistent vision for each project. They respect the experience and quality of their choice in consultants; we have built a strong mutual respect, friendship and most importantly trust. When you have that type of relationship, everyone can focus their energy into delivering truly brilliant projects."
In a new era of property development in Australia, BEKL has three projects currently in operation or under construction, each development with community and quality of lifestyle at its core.
Plus Architecture's long standing experience in lifestyle design made them a standout choice in delivering such a unique mixed-use space.
Katherine said: "BEKL is passionate about developing spaces that encourage guests to indulge in their zest for life while connecting with the local community. Plus Architecture is conscious of designing spaces that are crafted around the habits and lifestyles of real people, so this partnership was a natural fit."
Located just 3km from the Melbourne CBD, voco South Melbourne is perfectly placed to offer easy access to the St Kilda Road commercial precinct, Lakeside Stadium, Melbourne Sports & Aquatic Centre (MSAC), Melbourne Grand Prix Circuit, AAMI Park, Melbourne Arena, Rod Laver Arena, and Melbourne Cricket Ground (MCG), as well as local parks, shops, entertainment precincts and the CBD.