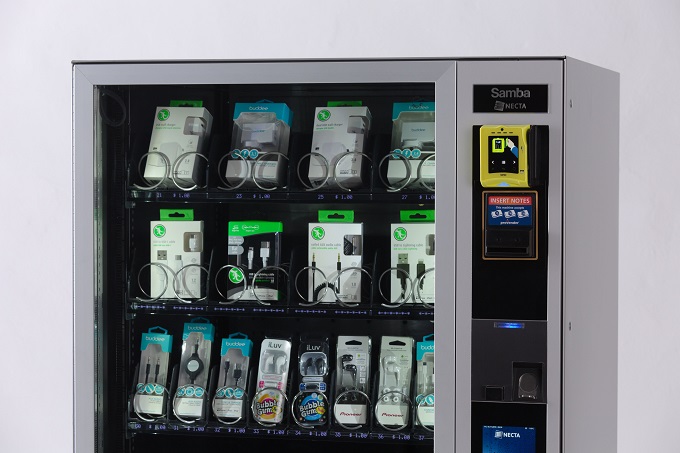 News
Cashless convenience: COVID-19-friendly vending machines
'Cashless is king' as many businesses refuse to handle cash during the COVID-19 pandemic.
For accommodation providers, installing cashless vending machines right now is a farsighted move as it meets two important consumer needs: safety and sanitisation. For property managers, it equates to savings on staff wages and greater profit.
Gone are the days when guests would rock up to the vending machine sitting in the corner of your lobby with a pile of coins in hand. Contactless payment is standard with contemporary vending machines, which for guests, is a much more hygienic payment solution.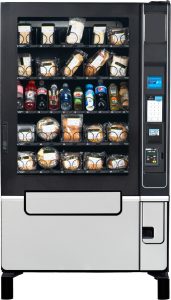 The 24/7 convenience of being able to get that 03:00 bottle of Bollinger, or midnight snack, emergency hygiene products, or even a hot meal at any hour, is a great value-add for your guests, especially if yours is not a 5-star facility offering room service to guests day and night. And being able to purchase breakfast, or a bean-to-cup coffee, from a vending machine is a great option for guests choosing to practice social distancing.
Installing vending machines in high foot traffic areas on your property makes great financial sense, quite simply, they're a cash cow. It's just like having an onsite city minimart, but without hefty overheads such as commercial rent, franchise fees or staff wages.
The benefits for property managers are manifold: greater guest satisfaction; more control over inventory; nil staff wages for manning an onsite kiosk; and the opportunity to profit from offering a 24-hour customer service. Whatever the need or occasion, there are vending machines catering for just about everything from hand sanitiser to tissues; frozen dinners to shelf-stable meals; protein bars to no sugar soft drinks; disposable razors to USBs; and bike tubes to quit smoking aids.
The product choice and combination of highly disposable goods are almost limitless, which means marketing-savvy operators who know exactly what their guests want can cater to them accordingly. The machines should be clean and modern, and products must be eye-catching. Hot tip: displaying your company logo on your vending machines identifies them as part of your brand.
For sizeable properties, replacing staff canteens with vending machines can save a business a fortune. The machines store the fresh meal at around 3 degrees Celsius and can either contain a built-in microwave, or the meal can be heated in external microwaves. The quality of the product is good, the cost of meals is competitive and the machine ensures staff have a food available 24/7. Meals can be fully subsidised or partly subsidised, and tokens or vouchers can be provided to staff to control usage.
Accom News spoke to a couple of industry experts to get their views on the latest trends in vending machine technology and how they are meeting consumer demands in an age of COVID-19.
Nick Aronis, managing director, Ventrader, says that while he has seen, in the last 10 years or so, a shift in the market towards cashless systems, accommodation businesses are now demanding them…
Vending in the age of COVID-19
This year has been an interesting one with COVID-19 adding to the difficulties in operating a vending business. We are seeing more and more clients wanting touchless equipment, and healthy products as well as non-food products. The variety of equipment available in today's market allows for all of these challenges to be met.
Touchless technology
Today's vending machine options range from those that use traditional tap-and-go technology to vend products to touchless equipment, which use mobile phone apps to access the machine and even browse through the various products available in the machine to determine their nutritional value. When a selection is made, it's processed right there through the user's phone, which is linked to their credit card or by using apple pay or google pay, etc.
Configure it your way
The machines have the flexibility to be configured any which way to dispense small items, such as a single AAA battery, to a large box of disposable gloves, and anything in between. In this age of COVID-19, there are even machines, which dispense personal protective equipment (PPE) and have a backend system whereby the machine is accessed with a fob, room card or a pin number. Recording data and providing live reporting also results in greater accountability.
Kellie Werder, business development manager, Provender, explains how vending machines can provide mobile/NFC payments…
These are contactless payments that use near-field communication (NFC) technology to exchange data between readers and payment devices such as Apple Pay and Android Pay electronic wallets, or EMV chip credit/debit cards. This method of payment is contactless, guests hold their NFC enabled device (Smartphone, watch, contactless credit card) near the payment reader to pay.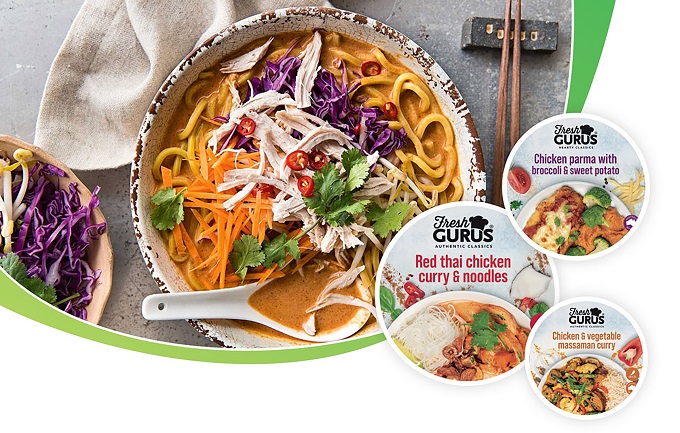 The smart way to go
Payments are fast, encrypted and highly secure. Vending machines can also provide pre-paid/closed-loop payments, which allow customers to prepay by 'topping up' a balance to be used at selected vending machines. It's similar to using a gift card or a loyalty card at a café or a retail store.
Consumers have the opportunity to save money and receive rewards with discounts, sales and loyalty rewards when they use their prepaid cards or specific payment methods (such as employee/ID card, a key fob or loyalty card/app).
Incentivise
As a hotel owner, you may wish to allow guests one free vend from the vending machine per day, which could be linked to a room card or key fob. This can also be extended to staff, for example linking a free meal per day from the vending machine to a staff member's ID card. 
 What does it cost?
Often there is no cost to the hotel, however they could be locked into a 12-month leasing contract. A percentage (or commission) of the revenue raised by the vending machine goes back to the lessor.