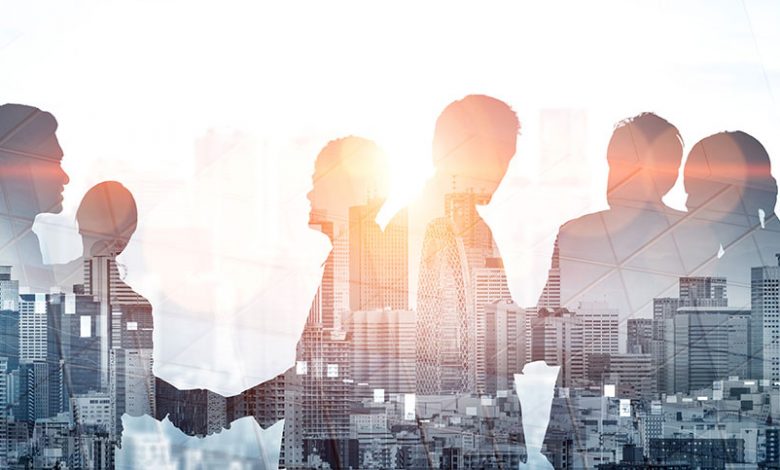 New Zealand
News In Brief
Tourism
How can we bring back business travellers?
Survival and growth for the accom industry relies on more than leisure travellers. Business travel has been upended now that we are entering global recession post-COVID.
The rebound of corporate travel may take some time, but the best way to attract these guests is to cater to their specific needs.
A new report suggests By SAP Concur (providers of travel, expense, and invoice solutions) suggests that as restrictions lift, business travellers will want to know how to resume operations and return to the road within a new global travel reality. In the meantime, while business travel plans mostly remain on hold it is a good time to review your Accommodation's corporate offerings and figure out ways to adapt in the new travel environment.
What are corporate traveller's concerns?
The recently released 2020 Global Traveller Report found that 28 per cent of Australia and New Zealand business travellers felt worried about resuming travel once restrictions were lifted, while 62 per cent had positive feelings about returning to the road.
Matt Goss, managing director, SAP Concur ANZ said, "Employers will have an even greater duty of care for their employees when travel resumes. With travel plans on hiatus, organisations now have the opportunity to make sure they are well prepared for the new travel environment. By implementing required changes now, employers can ensure their employees are comfortable with new travel and expense processes and tools so that the organisation can get back to business much sooner."
SAP Concur provides the following seven key steps for business organisations to deliver a successful travel program in the new travelling environment..
Plan ahead for continuous change. Disruptions and economic changes mean that organisations require an agile and adaptable return-to-travel strategy. They should plan for a phased return to travel, and keep employees informed of travel and expense policy changes.
Adapt quickly by staying informed. Never before has travel been so impacted by constant change across so many travel suppliers. A travel app is essential and should integrate the organisation's travel and expense policies, as well as supplier alerts and travel messages so there's no delay with employee access to critical travel updates.
Harness the power of foresight with pre-trip approvals. Businesses can obtain greater transparency over travel risk and spend by implementing a pre-trip request and approval process. This provides visibility into the purpose of trips and empowers managers to proactively manage budgets prior to approving employee travel.
Guide approved travellers to make wise choices. Once travel is approved, automated tools can help guide employees through the organisation's travel booking process, ensuring they choose preferred suppliers and routes.
Build safety into pre-trip planning. Ninety per cent of business travellers are now more concerned about their safety, so it's essential to have a clear organisational stance on safety, such as when masks and hand sanitiser should be used and how costs can be expensed.
Help employees stay safe while travelling. Employees can adapt faster and more easily when they are prepared. They need to be educated regarding new travel practices, such as what to do if they become unwell while travelling. Mobile and automated tools can keep employees informed of travel changes, as well as support touchless travel by capturing digital receipts.
Proactively manage the post-travel experience. Once travellers return home, continued duty of care should be top of mind. This may include requiring them to work from home for 14 calendar days to avoid contact with other staff and customers as a precaution, automate expense reporting so they don't need to collect and retain paper receipts, and define standard post-travel reports for senior management.
The SAP Concur steps give Accom providers and operators clues on how best to attract business guests and here are the main takeaways from this report…
COVID disruptions and economic changes mean that we need to be adaptable with our Accom offerings and provide flexible booking and cancellation arrangements. COVID restrictions also mean that constant change is possible, therefore it is essential that guests are instantly informed of any change to travel plans and health alerts. Do you have an instant and reliable means of communication with your guests?
Corporate guests are most concerned about their safety when staying with you therefore ask yourself can you provide a touchless experience for your guests? If not, think about using technologies or make simple changes to ensure your guest's experience is more hands free.
To attract organisations to use your Accom or venue for business, good pre-trip dialog and information will be vital. Honest and transparent pre-trip advice will keep corporate guests and business organisations informed of health risks and procedures in your locale and property.
You will also need to provide guidance to corporate guests and prepare them for their stay with you, for instance guide them through your booking in process, social distancing measures and safety protocols such as the use of masks and hand sanitisers. Also provide clear guidance on what to do if they become unwell while staying in your Accom as well as support throughout their stay.
Image Credits: Blue Planet Studio, stock.adobe.com