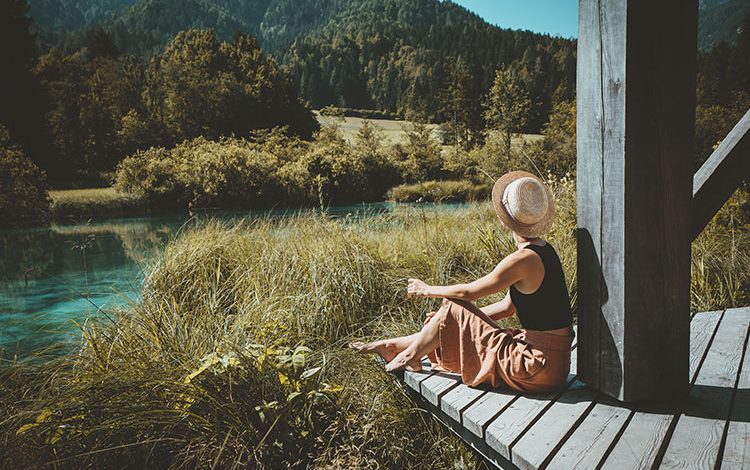 New Zealand
Pandemic offers perfect opportunity to give Kiwis sustainable tourism
Tourism Industry Aotearoa is urging decision makers to use the COVID-19 pandemic as a unique opportunity to create a new and better tourism industry for New Zealand.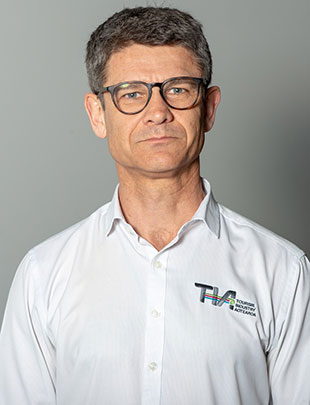 We could lead the world in sustainable tourism as this is the perfect time to create a unique tourism industry that delivers real benefits for all New Zealanders, a progressive and ambitious Tourism Industry Aotearoa suggests.
The Government's Tourism Futures Taskforce is being urged to take bold steps to address "knotty issues that have been holding the industry back" and this week TIA delivered a major submission to the Taskforce which sets out 22 potential solutions in 16 crucial areas. The submission is supported by seven in-depth papers setting out TIA's views on a range of topics.
TIA Chief Executive Chris Roberts said: "We acknowledge and are supporting the thousands of tourism businesses that are currently fighting to survive. But by stepping out from the current issues, the Taskforce can look towards the tourism industry we, as a country, want to have in 10, 20 or even 30 years and beyond. This is a unique opportunity and we must not waste it."
TIA's submission presents the Taskforce with five 'game-changers' – bold initiatives that would make fundamental improvements to New Zealand's tourism industry. These are:
embed sustainability in the industry through TIA's Tourism Sustainability Commitment
develop sustainable funding mechanisms for industry-good activities such as tourism research and data, workforce development, advocacy and policy
establish sustainable funding for infrastructure, particularly to support local government investment in infrastructure that is used by both residents and visitors
improve tourism insight to provide comprehensive and trusted data for the industry
review conservation legislation as it is not designed to meet 21st Century challenges.
Mr Roberts said: "Our primary interest is that the fundamentals of the industry are well set. If we get these right, we will have the information, capacity and frameworks in place to address issues as they arise."
Unlike New Zealand's primary sectors, tourism suffers from a lack of sustainable funding streams to support industry-wide programmes. Where agriculture has a well-established system of levies on commodities like milk solids, meat or wine, tourism cannot easily adapt a levy system to the services provided to travellers.
TIA has also identified 10 areas where the Taskforce could recommend progressive changes to enable a well-run and cohesive tourism system. These are:
Te Ao Māori
Destination management
Tourism value
Visitor experience
Social licence
Responsible camping
Natural environment
Carbon and climate change
Business operating environment
Workforce planning
Domestic tourism
Mr Roberts added: "TIA has a progressive and ambitious view of the future of tourism in Aotearoa. We firmly believe New Zealand can lead the world in sustainable tourism. New Zealand is leading the world in our response to the pandemic. We now have the opportunity to use this huge shock to rebuild and revitalise our industry so that it can continue its vital contribution to New Zealand.
"Right now, with borders closed, we are seeing what the loss of visitor demand actually feels like around the country – to regional economies, to the many thousands of small tourism businesses, and to all those people who have lost their jobs. The onus falls on us all to not only work to revive the industry, but to bring it back better as a world-class and genuinely sustainable tourism industry to enrich New Zealand and New Zealanders.
"An industry that delivers what communities want, that is best for our land and our people, and will be the best it can be for future generations."
Furthermore, TIA is calling for the next Government to give a revitalised tourism industry a central role in the recovery of New Zealand's regions.
TIA Chief Executive Chris Roberts said: "Tourism operators and our visitors – both domestic and international – are an integral part of our regions and communities. With support from the incoming Government we can improve how we manage the interests of visitors and communities so that great places to visit are also great places to live,"
TIA's Tourism Election 2020 Action Plan identifies 'Regions' as one of the six categories where action will be required from the incoming Government. It has listed five action points in this category:
Expand the Ministry of Business, Innovation & Employment's programme to assist regions with destination management planning
Provide funding to support local government investment in tourism related infrastructure
Continue Tourism New Zealand's mandate to work in partnership with regional tourism organisations and tourism operators to stimulate domestic tourism
Invest in building a resilient and safe transport system that promotes regional dispersal
Give local authorities the tools to manage freedom camping.
The importance of the tourism industry to our regions has never been more apparent than now, Mr Roberts says.
"When Auckland went back into lockdown on 12 August, communities around the country noticed the drop in visitor numbers. We had already lost our international visitors this year and now we had lost our biggest domestic market too. From Northland to Southland, tourism and hospitality businesses took another hit, and more jobs were lost." 
TIA's latest Domestic Visitor Satisfaction survey, carried out by Angus & Associates, shows that New Zealanders overwhelmingly love travelling in their own country. The average rating for their most recent domestic trip was 8.7 out of 10.  Those who included Canterbury, Northland, Taupō and the Coromandel in their itineraries experienced the highest levels of satisfaction but no region rated below 8.6. It also appears that the longer the trip, the higher the level of satisfaction. 
One in two Kiwis said their expectations of their domestic trip were exceeded. Just 3 percent did not have their expectations met. 
"Prior to the pandemic, we had identified that the growth in visitor numbers was putting pressure on some communities at certain times of the year, mainly because of a lack of infrastructure. We now have a never to be repeated opportunity to plan for a well-supported, sustainable tourism industry, and we must not miss this chance," Mr Roberts says.
For more details, read Mr Roberts' blog on this topic.
To read TIA's submission to the Tourism Futures Taskforce, go to https://tia.org.nz/advocacy/submissions/read-our-recent-submissions/ 
To read the Tourism Election 2020 Action Plan, go to https://tia.org.nz/advocacy/tia-projects/tia-election-2020-action-plan/