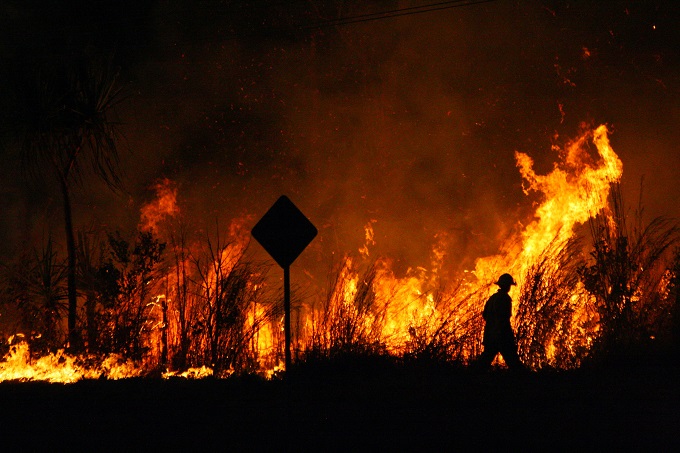 News In Brief
#WorldTourismDay shows support for COVID and Bushfire ravaged operators
This year's event follows a week of good news with restrictions beginning to ease around Australia; however, lurking in the shadow of Coronavirus is the continued fallout from the devastating 2019/2020 bushfires that affected so many tourism regions.
Simon Birmingham, Minister for Trade, Tourism and Investment and Senator for South Australia, who took to his Facebook page on Sunday to say "thank you to all of Australia's incredible and resilient tourism operators".
This #WorldTourismDay 2020 is unlike any other the sector ever been through he said: "COVID has been transformative for everyone and frequently in really bad ways. But for few, has the pain been as great as it is for so many of our tourism and travel operators around Australia and around the world."
He praised the sector because despite doing it tough, operators are showing incredible resilience and adapting their products and changing their experiences, they are working hard to keep businesses afloat. He appealed for all Aussies to get out and show operators support!
His show of support follows the department's third funding announcement, under the $10 million Regional Tourism Bushfire Recovery Grants program, following $825,000 for 34 events and projects announced since June to encourage visitors back into fire-affected communities.
Music festivals, art installations, sporting events and a coastal headland walking trail are among 95 projects to receive a share in more than $7 million in funding support for communities in fire-affected regions across Australia.
Simon Birmingham said the program was vital to helping the recovery efforts of fire-affected communities that relied heavily on tourism.
"Regional tourism businesses have been doing it incredibly tough following the impact of bushfires, drought and the COVID-19 pandemic.
"These grants will go towards revitalising a range of events that had otherwise been postponed or cancelled, as well as the development of new experiences that will encourage visitors.
"This program is crucial to helping these affected communities back on their feet and putting tourism dollars back into the regions as recovery efforts continue."
The Minister for Agriculture, Drought and Emergency Management, David Littleproud said that these vital grants will have positive impacts for bushfire-affected communities.
He said: "We committed to stick with bushfire affected communities for their long recovery journey and these grants are one very important support mechanism to get tourists back to affected areas – boosting local economies.
"Importantly, the government recognised that COVID-19 would have an impact on tourists returning to some areas – so the timeline for successful applicants to use their funding has been extended.
"I would urge every Australian to consider taking a regional holiday in a bushfire affected area. We know some of these areas were hit with drought, bushfires and then COVID-19. Australians can assist in the recovery of these areas by holidaying in these locations when they can."
Assistant Minister for Regional Tourism Jonno Duniam said the grants would help to revive the regional tourism industry.
"There are many regional businesses that were hit hard by the catastrophic summer bushfires and the COVID 19 pandemic," Assistant Minister Duniam said.
"A number of events in fire-affected regions were postponed or cancelled due to travel restrictions forced by the pandemic.
"As restrictions begin to ease, these grants will help communities get back on their feet by supporting local jobs and local economies."
The Regional Tourism Bushfire Recovery Grants program forms part of the Morrison Government's $76 million bushfire tourism recovery package to help get the tourism industry back on its feet.
The grants program is funded as part of the National Bushfire Recovery Agency Fund and is being administered by Austrade. For further information on the RTBR grants program visit: https://www.austrade.gov.au/Australian/Tourism/Tourism-and-business/Grants/regional-tourism-bushfire-recovery-grants