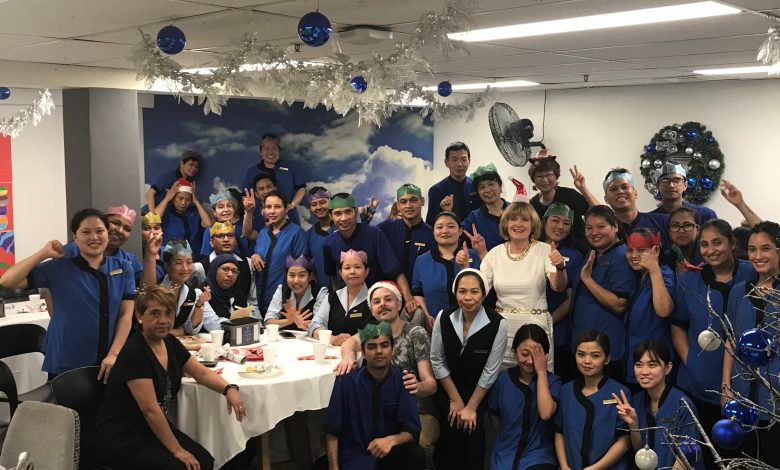 News In Brief
Leadership and passion are keys to success at Radisson Blu Hotel Plaza Sydney
Maureen Jolowicz, Executive Housekeeper at the Radisson Blu Hotel Plaza in Sydney, has travelled the world in a bid to ensure guests have a relaxing stay.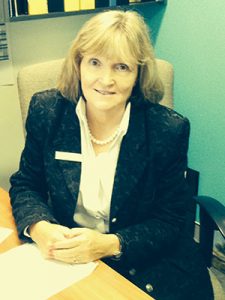 Accom News reporter, Grantlee Kieza, caught up with Maureen this month.
Q: How long have you been at the Radisson Blu Sydney?
A: I opened the hotel in July 2000, so 20 years. We are very proud of the hotel. It is a beautiful building and although it has 365 rooms, it has more of a boutique hotel feel and a very nice atmosphere. Since I have been here from day one, I have selected every single member in our housekeeping team and have been able to build a strong culture over that time. If people cannot relate to that culture of excellence, then they leave. The people who stay are like-minded and we have become like a family working together. My number two had been with me 19 years and all my supervisors at least 10 years. So, they feel comfortable here and we are all on the same wavelength.
Q: How did you start in the hotel industry?
A: I was born in the UK at Redditch, which is just south of Birmingham, near Stratford-upon-Avon, where Shakespeare was born. My aunt had a small, probably 20-bedroom, hotel and I was fascinated by that. During school holidays, I used to go and help there. When I left school, I went to catering college in Birmingham. I did three years full-time, the equivalent of a degree course today, and I joined Holiday Inn as a management trainee at Bristol. Housekeeping was my least favourite subject at college but the first department they let me in as a trainee manager was housekeeping.
Q: How did you feel about that?
A: I quickly grew to love it because I realised the job is more about people than anything else. It is about teamwork, camaraderie, it's looking after people. Housekeeping is really all about motivating people to do the job well. Management came to me a year after I started as a trainee and said 'okay it's time to go to front office' but I said 'No, I don't want to move. I've found my niche. I really enjoy being in housekeeping.' I worked with Holiday Inn in Bristol, Plymouth and Slough-Windsor and I was actually the youngest ever Executive Housekeeper at 22.
Q: The job has taken you around the world?
A: I have specialised in housekeeping since I trained in the UK and my husband and I moved to Australia in 1982. I opened the Southern Cross in Sydney, which is now the Vibe, then the Park Hyatt, then Park Lane which is now the Sheraton Grand Sydney. The Pre-opening is when you really get that bonding, people working together at the same time and everyone working together. After the Park Hyatt opening in 1990, I went to Buenos Aires in Argentina to help open the Park Hyatt there. I also went to Shanghai and helped open the Radisson Blu there. Then I went to Fiji to open the Radisson there. It was very exciting the visits were at least a month, though I was in Buenos Aires for two and a half months.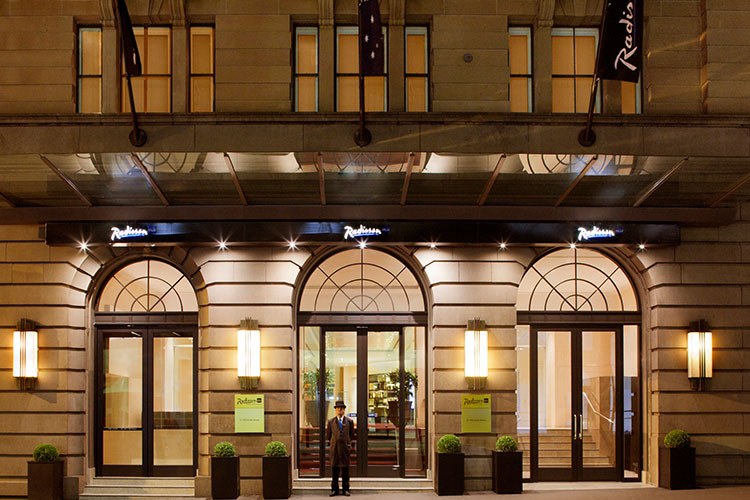 Q: How would you define the role of an Executive Housekeeper, what does your day involve?
A: It's about leadership, leading the team to achieve the common goals which are set by head office, but it filters down to the hotel and departmental level. Down to the individual. We have had as many as 60 staff in housekeeping and we all have the goal to have excellence in what we do. If you have a happy team, if they understand what they are supposed to be doing it runs smoothly. Everyone must be comfortable with what they are doing and are doing it well. We always try to exceed guest expectations. You must make people proud of what they are doing.
Q: What is the most important factor for your role?
A: To succeed in this job you have to have passion. I still love housekeeping all these years on. In the hospitality industry if you are successful it is because you love it. We work long hours, but we do it because we love it and want to maintain that culture of excellence.
Q: You are at the front line of guest satisfaction?
A: What we do relates to the success of the hotel. If we do it badly, it is the reputation of the hotel at stake. That is what I get everyone to understand. Our job in housekeeping is vital to the success and reputation of the hotel. People stay in hotels to sleep in a bed and room that is clean. That is the most important thing to the guest.
Q: How do you relax away from work?
A: My husband and I have golden retriever dogs and we love taking them on long walks through the bush near where we live at Wahroonga in Sydney's north. It is a very leafy part of the world. I love gardening, too, and I go to the gym three days a week.
Q: It must give you a great sense of satisfaction to know you are giving guests a great stay.
A: Yes, and it's great to see people progressing in the housekeeping role, as well. Because when you have a happy staff, you have happy guests.
The traditional International Xmas lunch, in the staff canteen, where the team bring a dish from their own country, great fun and very tasty! Maureen is in cream