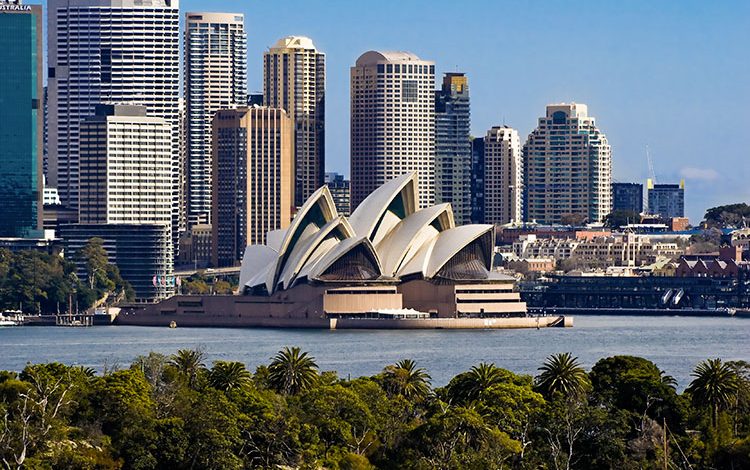 News In Brief
Voucher scheme is "number one thing we need" for accom recovery
Tourism leaders have rallied around the idea ahead of what they hope will be a school holiday boom.
Calls for the NSW Government to introduce a holiday voucher system to help kick-start the ailing tourism accommodation sector have grown. 
Tourism Accommodation (TAA) NSW CEO Michael Johnson said a voucher scheme to encourage NSW residents to "holiday in their own backyards" was key to encouraging visitation, with the scheme a key point of discussion at the recent TAA NSW board meeting.
Mr Johnson said. "A holiday voucher scheme is the number one thing we need to get people out and about and experiencing what this great city has to offer."
"While regional areas like the Blue Mountains, Byron and Hunter are starting to experience larger tourist numbers – especially during the recent school holidays – the Sydney CBD and Greater Western Sydney tourism accommodation sectors remain crippled by the impact of the pandemic.
"Anything we can do to promote holidays in Sydney and Greater Sydney needs to be done as soon as possible, with room occupancy rates in these areas well under 20 percent for months now."
Mr Johnson said he has spoken to NSW Tourism Minister Stuart Ayres pushing for a voucher scheme.
"It has worked well in places like Tasmania and the Northern Territory, and has now been introduced in South Australia and it would work just as well in NSW," he said.
"It's often been said a 'healthy Sydney is a healthy NSW' and nowhere is this more true than in the tourism accommodation sector."
Tourism industry leader Barry Robinson has also called for government-funded digital vouchers to boost domestic travel, for borders to be re-opened permanently as quickly as possible and for state health systems to work more closely together.
"The federal budget provided funding for tourism infrastructure, selected businesses and marketing dollars, along with a consumer tax reduction, but what it needed to do was provide a more direct motivation or incentive for people to travel. That would arguably benefit the nation's mental health at this time while providing domestic tourism businesses with the shot in the arm they need," said Mr Robinson.
Small and medium businesses are the lifeblood of tourism and cannot live in hibernation mode much longer. It is the eateries, tour operators and activity and experience providers who often make a destination memorable for travellers and, if they do not get the paying customers they need, some of the nation's favourite destinations may change drastically.
Mr Robinson urged all levels of government to consider digital vouchers, like those given to all adult Singaporeans over the age of 18 to use on staycations or leisure attractions. Tasmania also recently gave families vouchers for accommodation and experiences within the state in an attempt to improve local travel spending.
"Some states are finalising their budgets and we would urge them to investigate this way to get their constituents at least utilising tourism businesses in their states. This spending needs to be available for use in a broad array of areas as some people – timeshare owners, for example – have already paid for their accommodation and will use their money on local experiences and vendors instead."
Mr Johnson did welcome Destination NSW's new "Love It Like You Mean It" campaign which aims to get the people of Greater Sydney to re-discover the city they loved pre-COVID.
"The campaign is a good start. It reminds people from all over NSW that we have one of the most beautiful cities in the world and it is full of world-class hotels with empty rooms."
"There hasn't been a better time to enjoy what we have without the usual crowds of international tourists."
Other matters discussed at the TAA NSW board meeting – the first ever held in TAA's new offices in Castlereagh St, Sydney – included the lack of detail about NYE fireworks, and the impact of the pandemic in Victoria is having on the NSW accommodation sector.
Image Credits: ©Paul Liu – stock.adobe.com