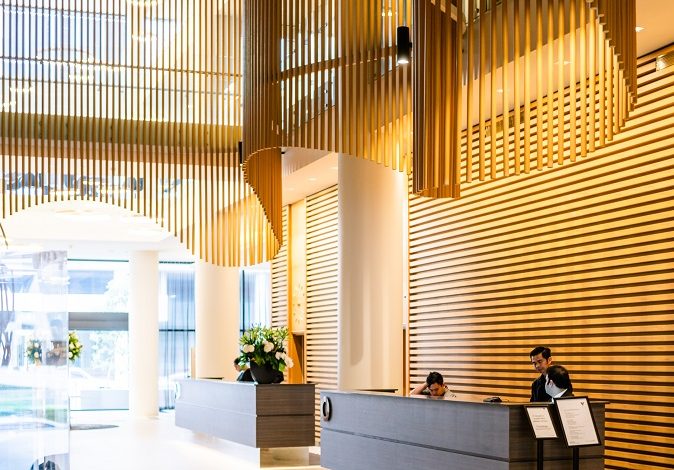 News
5 top priorities for travellers you should know about
Forget luxury pools and facilities and features that increase "insta-worthiness" or "selfie" opportunities, post COVID-19 travellers have very different priorities.
A national survey by SKYE Suites Australian Hotels Report reveals the changed travelling preferences, with more than half of Australians looking for space and safety features in their hotels.
The top priorities for travellers, according to the report are:
Space and safety – 56 percent of Australians chose space and safety as a top priority in their hotel decision making process. This included facilities such as spacious hotel suites, large balconies with access to fresh air and COVID safety processes.
Location – while border and travel restrictions remain up in the air, travellers are now more likely to have an exact location in mind. Proximity to the city, easy access to transport and being near tourist attractions and amenities is important for over two thirds (68 percent) of Australians when booking a place to stay.
Urban Oasis – two fifths (39 percent) of Australians opted for hotels that offered an urban oasis where everything is on their doorstep, they do not want to travel far for shops, pampering, and restaurants.
Hotel rating and service offerings. With travel limited this year, the report shows 38 percent of Australians are currently choosing a hotel based on the star rating and service offerings. This suggests they are looking for a lavish Accom offering with services such as parking, concierge and room service.
Flexibility and functionality. The importance of home offices, workplaces, hotel workspaces and suites has escalated since COVID. Now, travellers demand flexibility and functionality and are looking for offerings such as office facilities, kitchenettes and adjustable bedding configurations in their hotels. While this is the fifth most important factor for Australians when booking a hotel (36 percent), it was more important for those with children under 18 at home compared to those without (41 percent vs 34 percent).
Talking about the report, Iwan Sunito, CEO of the leading property development company Crown Group and its innovative hotel division, SKYE Suites says: "We are really encouraged by the results of the report and to see that we are already leading the way at SKYE Suites, offering these five key qualities across our three properties in Sydney, Green Square and Parramatta.
"We pride ourselves on designing hotels not only for our guest's current needs but for what they will need in the future. COVID has particularly fast tracked the desire and need for futuristic features but also, as the report supports, a stronger desire for basic needs such as space and safety. By offering guests suites that are double the size of an average hotel room and following all COVID regulations we have been able to continue providing guests with the very best hotel experience all year long."
Based on the survey findings, SKYE Suites have launched a range of packages in the lead up to Christmas to provide travellers with their top features all under one roof. Available across all three properties, the 'Dream & Drive' package allows guests to hit the road and drive into their next holiday getaway with ease including overnight accommodation, secure parking, daily breakfast, minibar access and a 12pm late checkout from $240 RRP.
SKYE Suites are also running a romance package for couples at SKYE Suites Parramatta called 'Love is in the SKYE' offering accommodation, a bottle of wine, chocolate dipped strawberries and breakfast for two from $248 RRP. For a gastronomy tour, try the 'Spirits in the SKYE' package created in collaboration with Archie Rose including accommodation at SKYE Suites Green Square, car parking, a late checkout of 12 noon and tickets to the Archie Rose Distillery Tour and Tasting all from just $209.