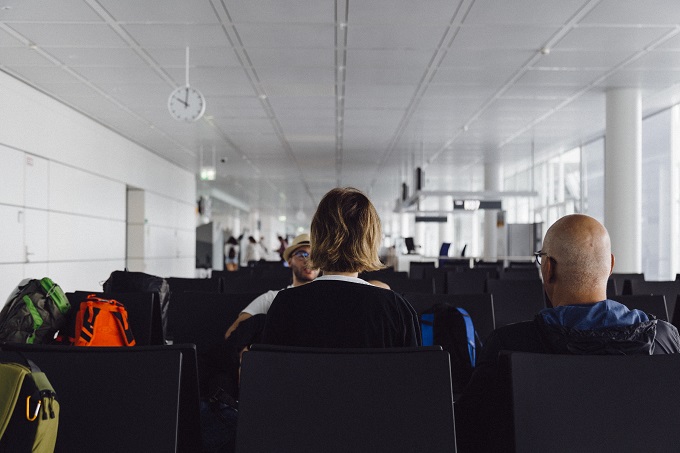 News
A fine mess for Booking.com
A country motel operator has accused online travel agent Booking.com of trying to intimidate him into ignoring the risk of a $10,000 fine during Victoria's COVID lockdown.
Tim Stocks, who has operated the Coorrabin Motor Inn at Stawell, 240km west of Melbourne for the last four years, said a Booking.com representative then threatened to bill him after he refused to accommodate travellers from Melbourne during the height of the pandemic.
"It was back in July and I had people arrive from Melbourne," Mr Stocks related. "I said I couldn't accommodate them because of the Melbourne lockdown rules and I rang the police to make sure of the law while the people were standing right next to me.
"The visitors left and the next minute I got a phone call from Booking.com asking me what was going on.
"I said I would be fined $10,000 if I put the people into my accommodation but then I got an email giving me 30 minutes to either accommodate them or find somewhere of equal value in the area and that Booking.com would invoice me the difference.
"I was amazed.
"Why would I pass on the risk of a $10,000 fine to someone else in the industry?".
 The email from I. Zhang of the Booking.com Customer Service Team said:
 "Dear partner,
"We've been informed that you cannot accommodate the guest (name and booking ID removed), on 2020-10-17.
"We understand the guest can not (sic) be allowed to stay at your accommodation due to government law. Considering there are no notifications on the website which show people come from Melbourne  can not be allowed to check-in. Hence, the guest did not know there is a restriction before they book.
"If you can help with the relocation, please take care of the new reservation and eventual costs. In this case, kindly inform us:
"• The name, address and phone number of the alternative accommodation
• The new room type 
• If there are any fees the guest is expected to pay on arrival
"The alternative accommodation should be in the same area and have equal or better standards.
"If we don't receive your response with an alternative accommodation within 30 minutes, Booking.com will find a similar alternative for the guest. Any additional costs resulting from this relocation may be invoiced to your property."
And in a final note that Mr Stocks found less than reassuring, the email concluded with
"If you have any other questions, we are here for you."
Mr Stocks did not hear from the travellers or Booking.com over the matter again.
Chris Fozard, the Operations Manager for Budget Motels and one of the prime movers behind the "book direct" campaign in opposition to the OTA commissions, said Booking.com had not changed its policies for Australian motel owners despite the impact of COVID.