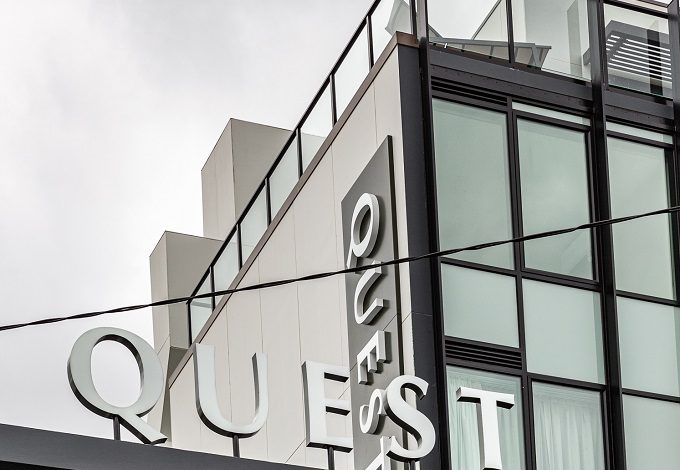 Industry
News In Brief
Franchisees optimistic for recovery with supportive Quest model
Accommodation industry members have welcomed the continued easing of coronavirus restrictions in Victoria and New South Wales with domestic travel seen as critical for the industry's ongoing recovery.
Author: David Carroll, Industry Reporter
Travel and tourism have resumed in Victoria after Premier Daniel Andrews removed the 'ring of steel' around Melbourne on November 9. The move means residents can now travel freely throughout the state with the same rules applying in metropolitan Melbourne as regional Victoria.
Brendan Du Kamp, franchisee of Quest Echuca, was overwhelming in his praise of the move, saying he had already seen signs of improvements in regional areas.
"There has definitely been an uptick on the back of travel restrictions easing," he said. "We expect this to continue positively (but) a lot will depend on the ongoing federal and state governments' responses and how soon all interstate borders open.
Provided the majority of state borders open up by mid to late November, I envisage that most regions will experience positive growth over the upcoming summer period.
New South Wales Premier Gladys Berejiklian has already declared she will reopen the border between NSW and Victoria from November 23 while Andrews has forecast a further easing of restrictions on November 22 if coronavirus cases remain low.
Mark O'Shea, franchisee of Quest Bundoora, on the outskirts of Melbourne, said the easing of restrictions will undoubtably deliver a huge boost for the overall recovery of the sector. He said:
This will give the accommodation industry a chance to really begin its recovery.
O'Shea said navigating the challenges associated with the pandemic had been extremely difficult, particularly during the second lockdown.
"Balancing the interests of all stakeholders involved in the business, including the franchisor, hotel staff and most importantly landlords has been incredibly challenging,"  he said.
"It has been an incredibly stressful time emotionally and financially."
Some in the Quest stable have failed to survive the economic downturn with major franchisee CEM Group recently announcing the closure of hotels in Melbourne, Sydney, Adelaide and Gladstone in north Queensland but O'Shea said he had been impressed with the level of support offered by the company.
"I have been a franchisee with Quest for 15 years and have never felt more involved and connected as a group than the last six months," he said.
"The support from franchisee to franchisee and Quest to our franchisees is at an all-time high.
"Obviously business is tough and we are a long way away from a recovery, but as business owners, this last six months the pandemic has taught us to be resilient and if all stakeholders work together we will get through this and can have stronger businesses on the other side of Covid."
The easing of restrictions in Victoria followed Quest's re-launch of its On the Road Again campaign which aims to inspire Australians to see more of their own backyard and support domestic tourism.
"Quest's support has been tremendous," Du Kamp said. "The company has given me confidence that the business model is robust and can adapt quickly."