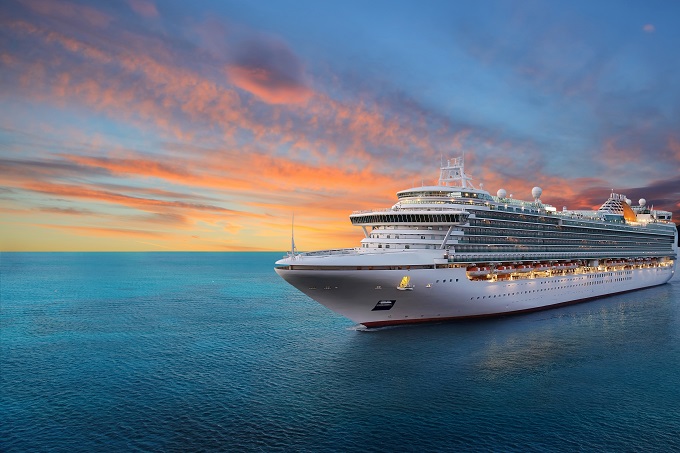 News In Brief
Tourism
Global cruise industry utterly decimated by COVID
The pandemic has made it impossible for the cruise industry to sail through 2020.
This week, the Carnival Corporation reported almost a $3 billion loss in Q3 as Royal Caribbean Loses $1.2 billion
According to its Q3 2020 earnings report, Carnival Corporation suffered a $2.9 billion loss during the period. Its revenue dropped from $6.53 billion in Q3 2019 to $31 million, a 99.5% decline for the top cruise company globally. The second-largest cruise line, Royal Caribbean also had a $1.2 billion loss during the same period according to its earnings report.
The global cruise industry is estimated to shrink by 72 percent to $7.79 trillion. Based on the research data analyzed and published by Stock Apps, Carnival had a $770 million monthly cash burn rate, compared to $250 million to $290 million for Royal Caribbean.
Moreover, according to Benzinga and Zack's analysts' estimates, Norwegian Cruise Lines could have an estimated 99.45 percent to 100 percent loss for the period.
Carnival's revenue dropped by 85 percent in Q2 2020, going from $4.84 billion to $0.74 billion. Royal Caribbean had a 94 percent drop at the time, going from $2.81 billion to $0.18 billion. The biggest loser was Norwegian, dropping from $1.66 billion to $0.02 billion, a 99 percent drop. As of November 9, 2020, Carnival's stock had plummeted by 72.81 percent year-to-date (YTD). Royal Caribbean stock at that time had sunk by 56.13 percent while Norwegian had dropped by 70.95 percent.
Though the global cruise industry has over 50 cruise lines and 270 ships, these three companies control 75 percent of the space. Between 2015 and 2019, the cruise industry saw a 20.5 percent spike in demand. In 2019, it served 30 million passengers and created 1.1 million jobs.
Prior to the pandemic, 32 million people wanted to take a cruise in 2020. According to Cruise Lines International Associations, cruise suspensions cost the US economy $25 trillion and 164,000 jobs. A report from Statista states that the global cruise line industry will suffer a 71.6 percent YoY drop in 2020 revenue to reach $7.79 billion.
Writing for Stock Apps, political science graduate, startup founder and financial expert – Nica San Juan wrote: "Prior to the global pandemic, the cruise industry was one of the fastest growing markets worldwide. According to KPMG, during the period between 2015 and 2019, demand in the industry increased by 20.5%.
"In 2017, around 26.7 million people wanted to go on a cruise and in 2018, the number had risen to 28.5 million. In 2019, the cruise ship industry served about 30 million passengers and created 1.11 million jobs. Before the pandemic, it was estimated that the figure will reach 32 million."