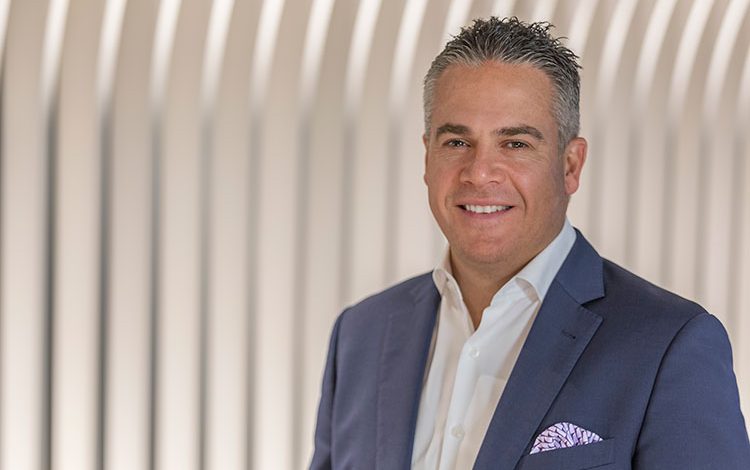 News
"Rockstar" Wayne Taranto is Ovolo Australia's new director of operations
Wayne Taranto has been appointed as the director of operations for Ovolo Group in Australia. Based in Sydney, Wayne will be responsible for all operations for the Australia hotels. He joins the Ovolo with 26 years' experience as a respected leader in the vibrant Australian hospitality industry.
Wayne's areas of expertise are in the inception and execution of luxury brand operations and innovative culinary & beverage conceptual development and delivery, extremely valuable as Ovolo expands in Australia, with Ovolo South Yarra opening 2021. With proven success in the strategic roll out of past brands, his ability to foster a thriving team environment with a focus on pride, consistency and attention to detail is welcome, cementing the growth and success of this award-winning collection.
Wayne said: "With a diverse portfolio of venues, restaurants, bars, hotels, and entertainment precincts in multiple countries, I'm excited to bring my unique approach to guest experiences and service to Ovolo. The group shows no sign of slowing down and I'm confident that my passion for exemplary presentation, service and consistency, will keep us on the front foot.
"Ovolo have been acknowledged in the industry as leaders, most recently receiving the accolade Hotel Brand of the Year at the 2019 and 2020 HM Awards. I'm thrilled to be part of a group where we can continue excelling in hotel excellence.'' 
With an extensive background in hospitality, he honed his skills at Event Hospitality & Entertainment managing various Rydges Hotels & Resorts' on the east coast of Australia. He furthered his culinary expertise as food & beverage director for the Australian Accor Hotels network, whilst managing hotels in the Sydney Olympic Park precinct, Circular Quay and Sydney's first five-star hotel, The Sofitel Wentworth. In recent years, Wayne was responsible for establishing Crown Group's innovative hotel division, SKYE Hotel & Suites and managing d'Albora, Australia's largest Marina Group as CEO
Dave Baswal, COO Ovolo Group Australia said: "To have a Rockstar like Wayne join Ovolo Australia during a period of expansion and change will help lift what is already an award-winning hotel group to the next level. Alongside our current team Wayne will bring a new dimension and assist in ensuring Ovolo continues to deliver pride in doing things the right way and connecting with our guest emotionally through design, art, music and exceptional yet personal service."