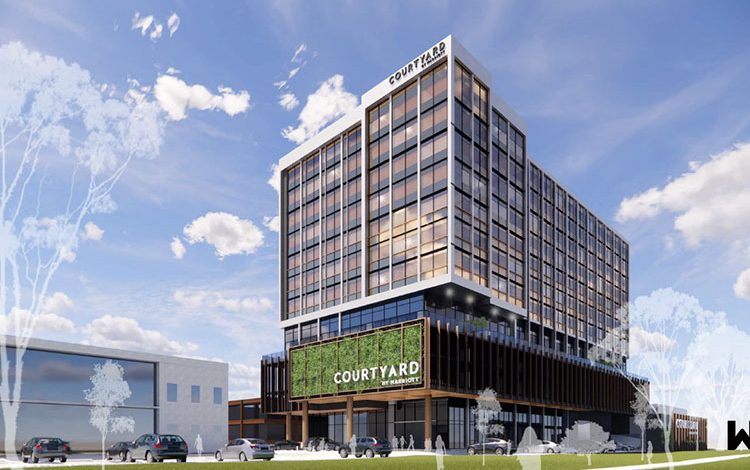 News
Two new Courtyard by Marriott hotels coming to Melbourne
Courtyard by Marriott, part of Marriott International (NASDAQ: MAR) announced that it has two new hotel developments planned for Melbourne's outer suburbs. The hotels are expected to open in December 2023 and December 2024.
The announcement came after an agreement was signed between Marriott International and Suleman Group. This will be the group's first foray into hotel investment.
Sam Suleman, CEO of Suleman Group. "We are proud to partner with Marriott International to expand our property portfolio in the hotel industry for the first time."
Richard Crawford, senior director of hotel development for Marriott International said: "Despite the challenges faced by our industry, 2020 has been a record year of hotel signings for Marriott International in the Australia Pacific region, demonstrating investor's confidence in the hotel industry's prospects of success beyond this year.
"We know that our guest profile will change, and we are already seeing the rewards of pivoting our focus to local markets. Our new Mulgrave and Truganina hotels will benefit from these efforts as they both exist within localized commercial ecosystems and will have a reliance on intrastate and interstate guests."
Located within 25km of the city, Mulgrave (south) and Truganina (west) are both rapidly expanding metropolitan centres that possess a broad range of growing demand drivers for visitor accommodation.  
Courtyard by Marriott hotels offer smart and easy amenities and services and a classic moderately-priced option for business and leisure travellers. The two new hotels from the property development arm of Suleman Group, will be the first for the Courtyard by Marriott brand outside of the Victorian capital, with Marriott's first Courtyard hotel due to open in West Melbourne next year.
Courtyard by Marriott Melbourne, Mulgrave will comprise a total 212 guest rooms (a mix of studio, king and dual keys options), an all-day dining restaurant, lobby lounge, 'grab and go' café and fitness centre with sauna and steam rooms for guests to unwind. On the doorstep to Monash University and with convenient transport connections, the hotel will also feature 510sqm of flexible conference meeting space.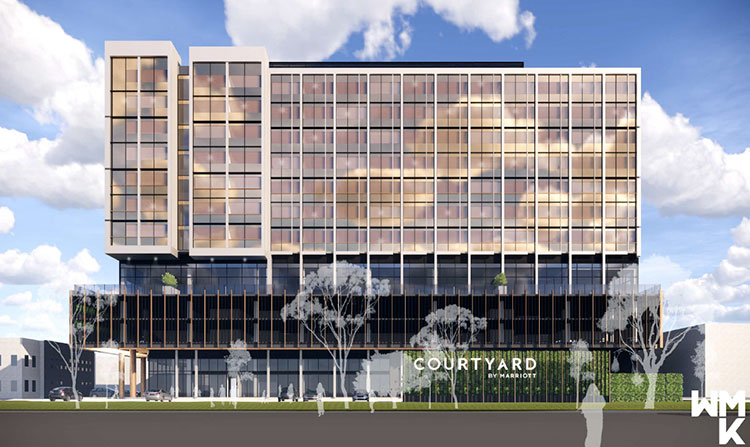 Courtyard by Marriott Melbourne, Truganina will comprise 141 guest rooms, an all-day dining restaurant, lobby lounge, 'grab and go' café and rooftop bar. Close to a major distribution hub, the hotel will also feature a fitness centre and 331sqm of flexible meeting space.
Sean Hunt, Area Vice President, Marriott International said: "The signing of Courtyard by Marriott hotels in Mulgrave and Truganina reflects Marriott International's commitment to expand our footprint into growth corridors outside of Australian capital cities.
"Sharing similar values of attaining the highest standards in hospitality, Marriott International is proud to play a strategic role in Suleman Group's vision of expanding its property portfolio in the hospitality industry."