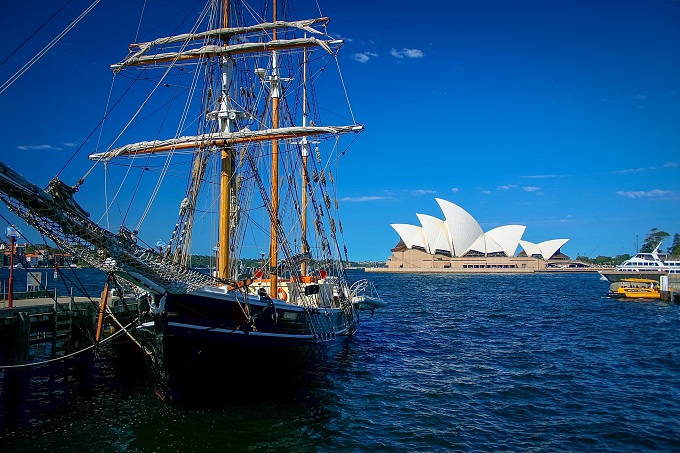 News
'Australia Day' weekend booking trends have changed. Here's how…
Guest acquisition platform for hotels, SiteMinder recently released data showing how Aussie holiday booking behaviour has changed ahead of this year's public holiday on January 26. 
The findings unveil five key differences to the way in which Australians are planning holidays this year compared to 2020. The data compares bookings from data pulled on January 14, 2020 to data pulled on January 14, 2021, for reservations in New South Wales, Victoria and Queensland. 
There have undoubtedly been significant changes across the hotels, travel and tourism industries over the last 12 months," acknowledges Mark Renshaw, CMO of SiteMinder.
"However, contrary to what some may assume, many businesses in these sectors continue to thrive because of their ability to adjust to their shifting customer base.
Travel isn't dead, it's simply different.
Australians are escaping the concrete jungle
Instead of heading overseas or interstate and staying at convenient CBD hotels, this year Australians are wanting to escape the city and its high-rises. A recent SiteMinder study supports this, revealing that almost half (49 percent) of Australians would be looking to stay at a bed & breakfast, holiday park or camping site, vacation rental or budget accommodation during their next domestic trip.
The share of hotel bookings in CBD areas, as a percentage of overall bookings in the three eastern states, has dropped significantly this year. Unusually, for anyone looking for a quiet staycation, heading into a city-based hotel could be the best option.
Australians are venturing into their own backyard
On the flip side, regional towns have seen a major uplift in reservations, as more Australians are looking for an adventure among nature, holiday by the sea, or simply something different. 
In NSW, Byron Bay's share of hotel bookings is up, Port Macquarie's share has more than tripled, and Pokolbin has approximately quadrupled its share of bookings to last year. In Victoria, Warrnambool's share of bookings is almost three times higher, and San Remo is also attracting three times its 2020 share of holiday-makers this year, providing an opportunity to get out of the city without having to venture too far.
In Queensland, there have been decreases or minimal changes for the Gold Coast, Cairns, and Airlie Beach, while Noosa's share of holidaymakers is up over 50 percent, Townsville's has almost doubled, Mackay's has quadrupled, and Toowoomba's has more than doubled.
Australians are taking advantage of a longer break
With January 26 falling on a Tuesday this year, the data shows Australians are booking slightly longer holidays this year in comparison to 2020, when it fell on a Sunday. For travellers with a staycation on the cards, many are taking advantage of the opportunity for a four-day trip.
Last-minute gems are still up for grabs, where you least expect
Last year, more than 50 percent of bookings for the long weekend came in the days between January 14 and Jan 26, meaning hotels are likely yet to see the full volume of bookings holidaymakers are planning. Whether they usually book last-minute, or whether people are taking greater caution due to ongoing border restrictions and changes, there are still plenty of booking opportunities. 
For those looking for a last-minute deal and wanting to make the most of fewer tourists being in the Sydney metro area, the CBD, Darling Harbour, Woolloomooloo, Manly, Coogee, Bondi and Surry Hills are all down on bookings in comparison to last year, making them ripe for deals. The share of bookings for Singleton are also down from last year, offering an alternative location to the popular Pokolbin wineries, which are only 30 minutes away. In Victoria, the coastal town of Port Fairy also has a smaller proportion of bookings than 2020, offering Melburnians another holiday option if they want to escape the city.
Luxury escapes are on hold
Although many traditionally go-to destinations for island and luxury holidays are still receiving bookings, several places are significantly less popular than last year. The idyllic Magnetic Island in Queensland has a five-times smaller share of bookings this year, and even the extraordinarily popular Whitsundays still has availability. 
The most popular destinations for hotel bookings, according to SiteMinder's data, are as follows: 
NSW

1. Sydney CBD (down from 7.4% of bookings share to 3.35%)

2. Byron Bay

3. Port Macquarie 

4. Pokolbin 

5. Newcastle 

6. Dubbo 

7. Coffs Harbour 

8. Nelson Bay 

9. Katoomba 

10. Orange 

11. Jindabyne 

12. The Entrance 

13. Rothbury 

14. Mudgee

15. Forster

VIC

1. Melbourne CBD (down from 15.7% of bookings share to 4.2%)

2. Southbank

3. Warrnambool 

4. Apollo Bay 

5. Bendigo 

6. Geelong 

7. San Remo 

8. Port Campbell 

9. Ballarat

10. Daylesford 

11. Yarra Glen

12. Echuca 

13. Lorne 

14. Hepburn Springs 

15. Port Fairy 

QLD

1. Gold Coast (down from 6.29% of bookings share to 5.83%)

2. Brisbane CBD 

3. Cairns 

4. Airlie Beach 

5. Noosa 

6. Port Douglas

7. Fortitude Valley

8. Caloundra 

9. Mooloolaba 

10. Townsville 

11. Rockhampton 

12. Mackay

13. Toowoomba 

14. Coolum Beach 

15. Hamilton Island 
About the data: The hotel booking data analysed for this announcement classified bookings for 'Australia Day weekend' as bookings for January 24-26, 2020, and January 22-26, 2021. Data was pulled for uncancelled booking up to January 14 in 2020, and bookings up to January 14, 2021 for both weekends, creating a like-for-like comparison. Analysis is of hotel bookings made via websites that operate using SiteMinder's hotel guest acquisition platform, which currently services 35,000 hotel customers globally and, in 2019, enabled over 105 million hotel reservations.