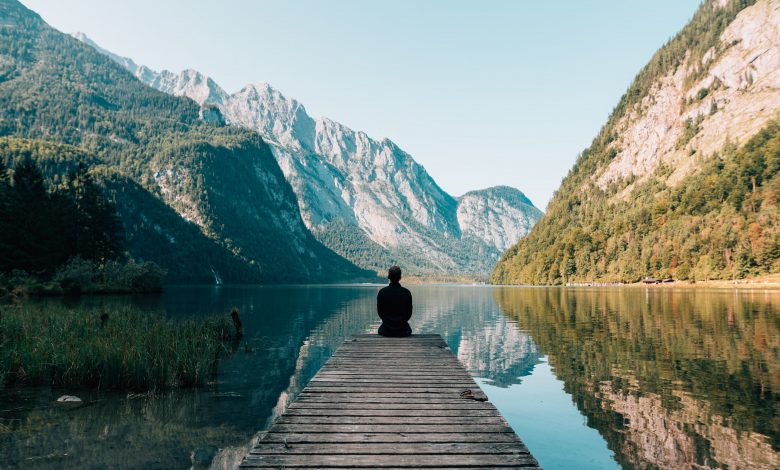 News
Six travel trends for 2021 – the year of the rebound?
Its 2021 and the travel industry is off to a flying start! A coronavirus vaccine for ANZ is on the horizon with several already approved for use, the first quarantine-free flight from Auckland to Brisbane has landed, and Qantas have opened bookings for international flights for travel from July 1.
According to Global travel technology company Amadeus, 2021 will be a year of rebound for the travel industry. Amadeus suggests many will make up for a lost year of travel and are ready to use travel vouchers from 2020, this will create a new era for the traveller – "where travel dreams are realised".
Justin Montgomery, general manager Australia at Amadeus IT Pacific, shares six trends that we should expect to see shaping travel in 2021.
1. Go big (near or far) or stay home – the year travel dreams come true.
Go big or stay home: that's the theme we're seeing with travelers in 2021. A recent Amadeus survey found that 55 percent of travelers said they would travel for 14 days or more, and 60 percent are now expecting to take only a few trips a year, which suggest that if people travel, they may want to go all out, whether near or far from home.
To make up for lost time in 2020, travelers are likely to gravitate to 'big idea' or 'bucket list' trips that can vary from a three-hour road trip to an intercontinental flight. They will be looking for unique experiences in far flung places. If they're going to fly, they will stay longer, and invest more to make sure that one trip really counts.
Takeaway: This year, if a traveler is planning a trip, they're going all out. Travel providers, agents and destinations should be prepared to surprise and delight travelers with unique, unexpected, and once-in-a-lifetime experiences while staying abreast of the destinations latest policies and safety measures regarding COVID-19.
2. Nomadic travel – embracing working from anywhere
The pandemic has proven that remote work works and all you need is a wifi and a web cam. Then why not have a beach or mountain as a workplace?
Barbados was the first country to strike on this opportunity: their "digital nomad" visa means you can work from paradise for a year and many followed suite. The company Love Home Swap offers people the opportunity to swap houses for an extended period to travel and work from the comfort of someone else's home.
Northern NSW tourism and business figures say the coronavirus pandemic has accelerated the trend of digital nomads relocating to regional areas. With the increasing trend of digital nomads, more and more hospitality companies are changing their focus to consider workations – Airbnb has already shifted its entire business model to long-term stays, 2021 will be the year we re-define what it means to travel for work.  
Takeaway: The world is everyone's oyster office. Now is the time to craft special offers to lure bleisure travelers looking for longer stays.
3. The loyalty shift – Better service for all
The traditional dynamics of traveler loyalty has taken a new turn. While before, travellers racked up points to determine the level of service they experienced, health, hygiene and safety is the new currency for earning customer trust and loyalty. With 40 percent of tourists saying they favour airlines, airports, and hotels with higher health and safety standards, better service for all isn't up for negotiation.
Travel companies have been quick to act: Hilton Hotels now offers contactless hotel stays, IHG created a dedicated Cleanliness Council called 'Commitment to Clean'; both Etihad and Emirates are going beyond the call of duty and have promised to take care of any medical and quarantine expenses if travelers test positive for COVID-19 during their trip.
This higher level of service extends to business travelers as well with employers around the world contemplating how to meet their duty of care obligations in a COVID-19 world and beyond. To do this, corporate travel managers must have the right data and tools to be flexible, reach their business travelers quickly, and provide them with the latest information quickly.
Takeaway: Now more than ever the customer comes first and earning miles and extra nights might not carry the same value they once did. Travel companies must go the extra mile to ensure the health and safety of their travelers, or risk losing their loyalty and trust.
4. Swipe right on tech – touchless tech will inspire traveler confidence
In a recent survey conducted by Amadeus, more than 4 in 5 travelers said technology would increase their confidence to travel in the next 12 months. Solutions that enhance transparency, clear communication, and seamless payments and boarding will be the clear winners this year.
Airlines and airports have been quick to adopt to touchless technology and it shows no signs of slowing down in 2021. Avalon Airport has introduced touchless check-in and bag drop systems that passengers can control using speech, head gestures and eye gaze, while earlier this year Amadeus partnered with Norwegian airport operator Avinor, to trial touchless technology in 44 airports to allow passengers to check in, drop bags, proceed through security, and board their flight.
Unsurprisingly, rapid COVID-19 testing is also on the rise. Perth Airport has introduced a COVID clinic at the airport to test arriving travellers.
Takeaway: In 2021, safety will be paramount, and simple tech solutions could be that nudge to get people exploring the world more confidently again.
5. The new best friends: travel agents – in times of disruption and uncertainty, travelers are less likely to leave home without one
COVID-19 highlighted the critical role of travel agents, anyone who didn't have one in 2020 probably regretted it. With a considerable amount of uncertainty and quarantine rules changing weekly, travel agents are more important than ever as invaluable and irreplaceable sources of information abound.
As a result, this year will see travel agents of all types as fountains of knowledge. Want some great travel inspiration? Looking for the best deals? Looking for the latest news on health policies all over the world, from Timbuktu to Torino? Need help rebooking after a disruption? They have you covered.
In 2021, travelers will expect their travel agent to be like their best friend on a Saturday night: you won't leave home without them, they'll find the best place to have fun, and they have your back if anything goes wrong.
Takeaway: Destinations, airlines, hotels and car rental companies would be wise to collaborate closely with travel sellers to ensure they have all the information they need to sway travelers their way, and to deal with disruptions if they occur.
6. Travel with an impact- this year we travel with smaller footprints and bigger hearts
Pre-COVID, travellers were already grappling with the environmental and societal impact of tourism, both good and bad. The enforced pause only gave people more time and space to analyse how travel impacts the planet and local communities.
Tourism Australia is focusing on indigenous and social tourism keeping in line with the changing consumer behaviours and the experiences that travellers will seek in future.
Travellers have become more conscious of their footprints and want to have a meaningful impact: a recent survey found that 68 percent of travelers want the money they spend on travel to go back into the community. Demand for trips that help to regenerate a location will begin to soar in 2021.
Takeaway: In 2021, travelers will be more conscientious about how they travel. Travel companies can help travellers minimize the footprint of their journey, and make sure their presence is having a positive impact on the host destination.