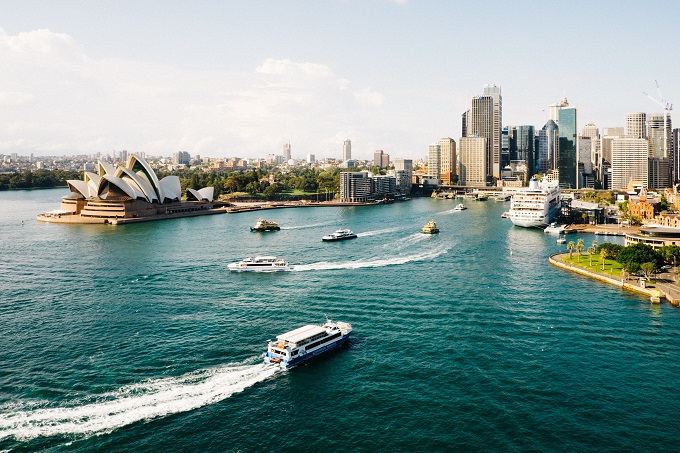 News
Huge win! $51.5m economic package to support Sydney accom
$51.5m boost to NSW economy will help Sydney businesses that are on their knees
Industry leaders are in agreement that today's announcement of NSW's $51.5 million economic stimulus package to bring people back to the heart of Sydney is a huge win for struggling CBD hotels and accommodation providers.
With JobKeeper now finished, and the corporate market still seriously down, the measures will certainly help out Sydney's struggling businesses.
Industry body, the Accommodation Association's CEO Dean Long said: "For Sydney CBD properties where 80 percent of revenue is from international and corporate markets, today's announcement could not have come at a better time.
"Our hotels in these two major international gateways currently have a forward booking rate of less than 10 percent for the next 90 days and desperately need immediate support."
"These timely initiatives recognize that the Sydney accommodation market is currently the worst-performing city market in Australia with revenue declines of 67 percent. Sydney's CBD hotels have a forward booking rate of less than 10 percent for the next 90 days. We need to do whatever it takes, especially with the imminent end to JobKeeper, to get people back into the heart of Sydney, spending money and having fun."
As part of the economic package up to 200,000 accommodation vouchers worth $100 each will be available to NSW residents, the aim is to encourage people back into the Sydney CBD, re-ignite live music across the state, and support jobs in the accommodation, entertainment, and tourism sectors.
NSW Premier Gladys Berejiklian said the new package recognised the Sydney CBD and workers in accommodation, live entertainment and tourism industries had been especially hard hit by COVID-19.
She said: "With international, interstate and business travellers virtually non-existent for the past year, the CBD, and in particular the accommodation industry, has done it tough."
The key components of the program are:
$20 million for up to 200,000 x $100 CBD accommodation vouchers
$24 million to Destination NSW for a Live Music Support Package to be administered in partnership with Create NSW and the Office of the 24-Hour Economy Commissioner
$5.5 million for a Business Events Industry Support package to assist businesses in Greater Sydney and across NSW
$2 million for a Tourism Industry Marketing Support package through the Love NSW campaign.  
The $100 accommodation vouchers will be allocated on a first-in, first-served basis, and expected to commence in June 2021 during the quieter winter period.
Tourism Accommodation Australia NSW CEO Michael Johnson is happy with the move to offer 200,000 x $100 vouchers, saying the timing is right to boost the accommodation industry.
He said: "Sydney's accommodation hotels have been on their knees since the start of the pandemic a year ago. This is something TAA NSW has been pushing for – it will go a long way towards supporting Sydney's overall visitor economy.
He added: "TAA would like to thank the NSW government – especially Tourism Minister Stuart Ayres – for the support – this really is a chance for people to re-introduce themselves to our wonderful city of Sydney."
The Accommodation Australia also looks forward to the new measures resonating with both domestic corporates and the domestic leisure market, building confidence in travel to Sydney, with city hotels significantly impacted by the continued closure of international borders.
Dean Long added: "We also know that by getting Sydney's heart beating again, there will be flow over benefits for the wider Sydney and NSW market.
"The Association and our members continue to work closely with the NSW Government and Destination NSW to ensure the necessary support is directed to those initiatives and areas where the impact will be greatest."