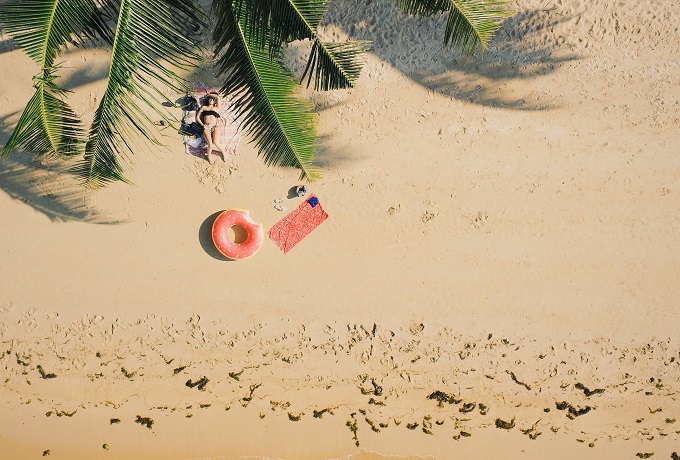 News In Brief
Tourism
HELP! FNQ and NT communities most at risk from death of inbound tourism
Remote and regional communities suffer most if inbound tourism dies, we need help! says ATEC
Regional tourism businesses across the country reliant on 'high spending' international visitors will be the big losers if Australian inbound tour operators (ITO) are not supported to survive until international borders reopen warns,  Australian Tourism Export Council (ATEC)  the peak industry body representing Australia's tourism export sector. 
 
Destinations like Tropical North Queensland and central Northern Territory which are heavily reliant on international visitation depend on customers delivered through the supply gateway provided by ITOs.  Without further financial support, these ITOs will not survive creating structural damage to the supply chain resulting in Australia losing its competitive edge in attracting international visitors and the billions of dollars they spend.
 
ATEC Managing Director Peter Shelley said: "International travellers become aware of product offerings in Australia, book and ultimately experience the destination as a result of the global sales network provided by the ITO.
 
"As the borders reopen people will be looking for assurances that their travel will be 'COVID-safe', have flexible booking and cancellations terms and returnable deposits if circumstances change – ITOs will provide a vital role in providing these assurances.
 
"ITOs are the bridge that joins the international tourism trade with Australian tourism businesses – many of which are in regional Australia and cannot connect into the global market without expert ITOs supporting and promoting them.
 
ATEC is calling on the Federal Government to provide a grants-based program to preserve skills and expertise in the inbound distribution network which counts around 100 specialist tourism businesses. Supporting Australia's ITOs will deliver a significant return on investment though export revenue generated as well as the jobs saved directly within ITO businesses and for the thousands of tourism suppliers and their staff who service international visitors delivered via the ITO distribution channel.
"This investment will play an important role in helping Australia to maintain global competitiveness and connections with international markets to ensure we are ready and capable of converting this demand into actual travel.
"We know there is significant pent up demand for international travel and Australia will be a desirable destination but our ability to convert this demand to actual travel will depend on our ability to provide the structure, talent and expertise to support the recovery."
UPDATE:
ATEC welcomes the federal government's announcement of a range of support measures, particularly those focused on safeguarding the future of the beleaguered tourism export sector.
 
While not the perfect support package, with many operators unlikely to receive a direct benefit, tourism businesses across the country have indicated they will potentially benefit from some measures, especially those in regional and remote areas as well as vital supply chain distributors.
"The challenge export tourism businesses face is staying afloat until international borders reopen. With JobKeeper off the table, the ability to retain staff while revenue is at an all-time low will be very difficult," ATEC Managing Director Peter Shelley said of the announcement.
"The past 12 months has seen many tourism businesses with little or no income and many would have already gone to the wall without the JobKeeper support.
"On the positive the package will deliver much needed support to regions dependent on international visitors with the flight subsidy program and other measures aimed at supporting and re-invigorating key destinations.
 
"The extension of the Travel Agents grants program will be critical for the commercial survival of the inbound tour operator businesses which have underpinned the success of our inbound tourism industry for the past 50 years by being the primary distribution channel for international visitors travelling to Australia.
  
"The loan scheme will also provide an important safety net for many businesses but there will still be countless operators making the tough decision to shed valuable skilled employees without the continuation of JobKeeper.
  
"It's critical state governments recognise the importance of their borders remaining open and all governments commit to a tourism restart timeline which is vital to the survival of thousands of small tourism businesses across the country.
 
"The next step will be to see our international visitors back but while the date remains uncertain, our export tourism businesses will continue to need support and this package will go some way in helping them continue their scaled-down operations.
 
"It is vital these businesses survive through until our borders open so they can help the industry quickly reconnect with international visitors and start to sell these regional tourism products to overseas guests.
 
"I think we all agree it's an imperfect package, but we welcome the components which support the valuable $45bn inbound tourism sector. The concern shared by many is will it be enough to support businesses reliant on international tourism which continues to have an uncertain restart date."