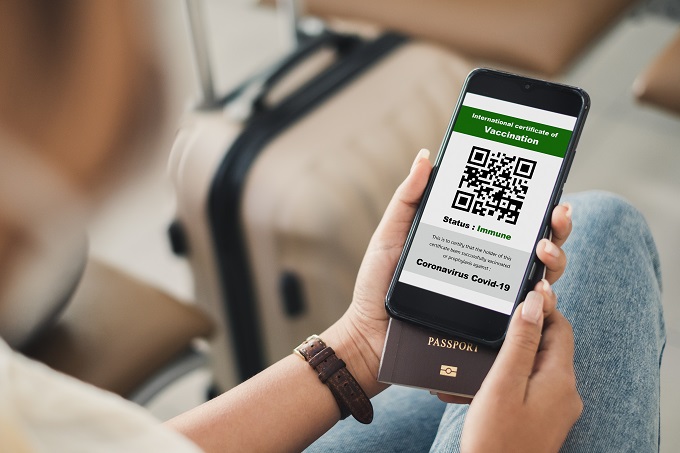 With the news that Qantas is trialling digital health passes for travellers, new research reveals that most Aussies are more than happy to carry digital health information if it means they will be able to travel again.
Research from Skyscanner reveals 86 percent of Aussies would be happy to carry digital COVID-19 health passes and:
More than half (57 percent) of Australian survey participants said they would be happy to carry digital health information, including testing results and vaccine information, if it allowed them to travel
Nearly a third (29 percent) said they would be happy to do so in order to avoid quarantine restrictions
Over a third (35 percent) of travellers say they would feel more confident booking a flight that had a health pass scheme in place, requiring passengers to carry test results
Less than one in 10 said they wouldn't want to carry digital health information in order to travel.
The new research, conducted by Skyscanner and OnePoll, also shed light on how travellers feel about vaccines being the key to future travel: 
Being vaccinated was the most popular option for travellers surveyed when asked about what would give them confidence to take an international trip (49 percent) 
A third of participants (35 percent) would be more confident about travel if their destination required all travellers and or guests to be vaccinated 
A third of participants (35 percent) stated they'd feel more confident about travel if their airline had a health pass scheme in place and required passengers to prove they meet negative testing requirements 
Paul Whiteway, Regional Director at Skyscanner said: "With news of vaccine roll-outs and renewed hopes of international travelling returning later this year, the question is how Australians can return to travel safely, when it's possible to do so.
While it's too early to say whether digital health passes will become the global norm, some airlines and providers have already started to introduce apps which allow travellers to upload and store their COVID-19 test results.

Since the beginning of the pandemic, travellers have shown they are willing to react and adapt to changing travel requirements.

Contactless technology, which promotes safety first, is clearly something travellers would be ready to embrace, like the willingness to adopt electronic boarding passes. 
"We know from our data and speaking to our travellers that there's a lot of pent-up wanderlust following a year spent exploring their own backyard, and Australians are dreaming of getting out to explore international destinations again. We would expect to see travellers approach new health and safety measures much the same way as they have in the past, embracing any new technology and reasonable protocols that make easy, safe, seamless travel possible." 
Skyscanner has implemented new features to provide the most up-to-date advice for travellers during the pandemic including dedicated advice pages.