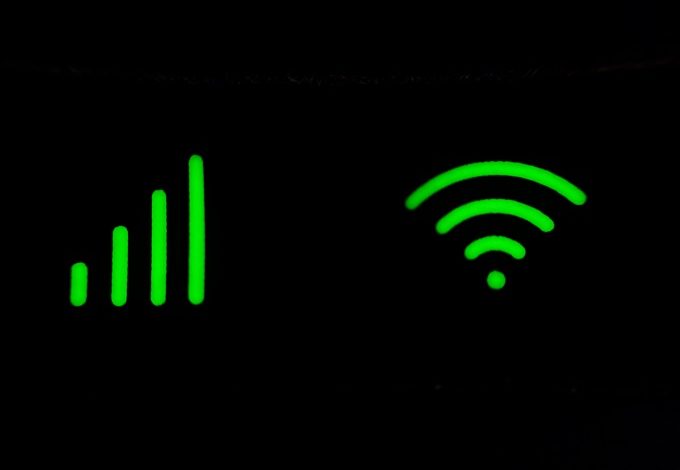 News
Op-Ed: Wifi systems under enormous load: Has yours coped?
COVID lockdown: Was your wifi strong enough for everyone to work and live stream from home?
I think we can all agree that it has been a cr*p year and particularly so for accommodation providers.
COVID has not done many favours, unless you were in the mask or hand sanitiser business.
However, it has brought to our attention just how important many things are; providing fast, strong, reliable wifi has proven to be very high on the importance list.
With more people working from home, home schooling, keeping in contact via live streams with friends, family, and colleagues, wifi is more important than ever. People can work from anywhere if they have fast, strong, reliable wifi.
The feedback I have been getting from my clients is that when the borders were closed, they would see more weekend occupancy and shorter stays during the week. They are keen to get longer stays as they are more lucrative.
If people can work from anywhere, can you entice guests to come and stay and bring the family on a working holiday to get longer bookings? Do you have wifi that will provide everything they need?
Can you entice guests to stay outside the school holiday period by home schooling their children at your site? Do you have reliable wifi that will not buffer or drop out during tutorials?
Unreliable wifi can be extraordinarily frustrating to guests and will gain you bad reviews very quickly. Is it time to do an audit of your wifi system to know if yours is coping?
Here are some key areas to look at…
Speed and unlimited data- Your internet connection or connections need to be fast and able to cope during busy periods such as school holidays when usage peaks particularly between 5pm to 9pm. Not to mention rainy days when usage is at a peak throughout the day. Netflix can be a great distraction for kids trapped inside while on holidays. The chances of three Netflix streams occurring in one unit at the same time are very high these days! You need to deliver speed to your guests.
Unlimited data is mandatory – no ifs and buts unless you are in an area with limited data availability such as a satellite connection.
No one likes wifi that buffers, and a guest should never run out of data.
You may need multiple NBN connections to get the speed you require, particularly if you do not have fibre available in your area. If you have access to a fibre connection or you can afford a fibre connection (they are not cheap, but they are fast!) you will have a Ferrari engine to drive your guest wifi.
Guest wifi backbone and management system
Your guest wifi backbone must have the functionality to utilise multiple NBN connections with the ability of adding more as the demand for bandwidth increases. Demand for more and more speed is growing quickly. The backbone must also have a management system with the ability to throttle the bandwidth speeds to units as you still need to share around the bandwidth you get. The faster connection or more connections you have the faster speeds you can provide your guests. Ensure your backbone is scalable.
Signal strength/coverage
External wifi systems or hallway systems do not 'cut the mustard' these days. They do not provide the signal coverage or speed to your guests in their units. Adding repeaters or boosters into your units with these systems halves the bandwidth guests receive.
You need to have a modem/router/access point in every unit (maybe multiple if it is a large unit). It will depend on what type of technology that can be used at your site as to the type of device(s) used. Guests want to be able to lie in bed and stream on the TV or on their device.
Easy connection of guest devices
People want to go on holidays and have the ability to do what they do at home. They want to 'live' at your complex and bring as many devices as they like and connect them easily to your wifi. We have had units with 30 devices connected at the same time without a hitch. Clunky login screens are a thing of the past. You need an easy-to-use system where the guest connects to their units secure network signal and they enter a password into their device once, for the whole stay!
In summary, some key points for your guest wifi system:
You need a fast and reliable internet connection or connections – you may need multiple NBN connections or a fibre connection depending on your complexes size and you need to offer unlimited data to your guests.
You need to ensure that your guest wifi backbone is scalable and has a good management system.
You need an in-room guest wifi system – where every unit has its own wireless modem/router/access point to connect to. Good strong signal.
You need a guest wifi system that allows for an 'at home' experience, whereby every unit has its own secure network. The guests logs in once with a device and you are on line – just as you would at home. This allows for the easy and secure connectivity of all devices the guests bring. They do not have to go through a login screen.
Do not advertise that you have fast wifi unless you do. Guests enticed to your site by fast wifi will soon post a scathing review if their wifi experience was anything but great. I read reviews every day and it is a common theme of late 'the website said fast wifi, but we could barely stream for work, so we won't be back'.
Give guests the wifi they need to be able to 'live their lives' at your complex and start reaping the rewards.