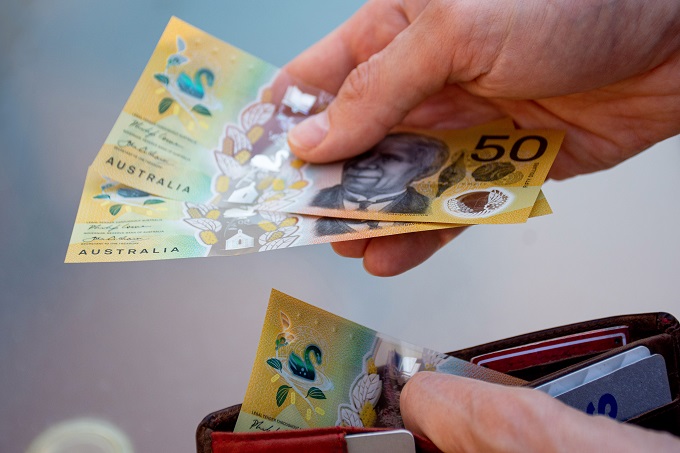 News
Outcry as $1.2bn package ignores large sectors of industry
JobKeeper replacement? Nope. Only a good first step...
The Morrison government has announced a $1.2 billion stimulus package designed to support the struggling travel and tourism industries when the JobKeeper subsidy ends this month. The main feature of the support package includes 800,000 discounted airfares which will be available from April 1 and additional routes will be added to 13 tourism-reliant regions across the country.
Qantas and Virgin will also receive monthly payments to maintain aircraft and support more than 8600 aviation staff. A new loan scheme for eligible businesses who have recently graduated JobKeeper will also be created allowing access to up to $5 million over 10 years.
For months Accom News has reported pleas across the tourism and accom industry demanding that JobKeeper payments be reinstated or replaced in April, to support and save businesses and communities across Australia.
How does the federal government stimulus package stack up?
It does not support WA tourism businesses devastated by ongoing border closures and traveller uncertainty says Tourism Council WA CEO Evan Hall.
He points out the package will not help the businesses and jobs most severely impacted, and discounted airfares targeting marginal east coast electorates will draw visitors and jobs away from WA. The discounted airfares announced as part of the package apply to just one WA destination, Broome, compared with five in Queensland and three in Tasmania.
Mr Hall said: "Tourism businesses have been postponing job cuts in the hope that State and Federal Governments will provide some assistance until interstate and international tourism recovers. Sadly, we expect workers will now start getting termination notices that their job will cease with the end of JobKeeper. The businesses and jobs worst hit are in Perth and the other capital cities which are the gateways for international and interstate travel. The Federal and State Governments have ignored businesses and jobs that most need support."
Any benefits gained from this stimulus for the accom sector will only come from the knock-on effect of its main aim to encourage air travel and tourism. In other words, it offers no direct help for struggling accom businesses post JobKeeper.
Amelia, Gain, CEO and co-founder of digital management tool for hotels Preno told us: "This is obviously welcome news for the Australian tourism and travel industry. However, there are certain caveats to be aware of, for example only certain regions will benefit from these measures and the funding on offer falls short of the $7.7 billion requested by the Tourism and Transport Forum. Additionally, these measures are clearly designed to help the ailing airline carriers, any benefits experienced by local hoteliers will be second-hand.
"That being said," she advised: "Hoteliers and accommodation providers should celebrate this news – but more importantly, they should be doing everything in their power to use this boost to set themselves up for success. Whether that's increasing ad-spend to reach potential guests, renovating rooms, or investing in better tech platforms to track bookings and manage guests. Regardless of government assistance, hotels that provide the best possible experience for guests will find themselves in the strongest position."
Meanwhile, for some regions, the stimulus package was a pleasant surprise.
The Sunshine Coast was included in the Federal initiative and Matt Stoeckel, CEO Visit Sunshine Coast told us: "We are grateful to the Federal Government for recognising the massive impact that the combination of closed international borders and disruptions to state borders have had on Sunshine Coast tourism businesses over the past year.
"The loss of the international market alone has resulted in the Sunshine Coast losing 311,000 international visitors, 2.7 million visitor nights and $263 million in international visitor expenditure. This is a very significant amount, which has been exacerbated by disruptions in interstate travel.
"Priming demand through the federal aviation initiative is important to especially support those businesses that have relied on overseas and interstate visitors in the past.
"The Sunshine Coast relies on visitors from the southern states and New Zealand in our off-peak season over the winter months. The new initiative will encourage more interstate visitors to come to the Sunshine Coast over winter when we need them the most.
"It is also essential that governments rebuild confidence in interstate travel by providing greater certainty regarding borders."
For the most part, the accom and hospitality sector is demanding further stimulus packages around protecting hospitality jobs, and say this should be considered a priority.
AHA CEO Stephen Ferguson said: "The Government's plan focuses on regional areas hard hit by COVID – and, in some cases bushfires and drought – and we welcome that.
"While it is great to see Government assistance for battling tourism areas like Far North Queensland and the entire aviation industry, we need to ensure all businesses still affected by the pandemic are looked after, especially with a 'job cliff' coming.
"Hospitality businesses were the first to close a year ago. We are proud of the role we have played in keeping the community safe, but we need to remember most hospitality and accommodation businesses are still heavily impact by a wide range of restrictions such as international border closures. With JobKeeper winding up on 28 March, we are still very concerned at redundancies in our businesses which have been left out of this new plan."
Mr Ferguson said the hospitality sector across the nation was struggling financially and the Government needs to keep a "laser focus" on our sector moving forward.
"While the interest free loans announced today are welcome to some extent, the last thing most of these well-loved local venues need at this time is more loans and even more debt – most pubs are already servicing pre-existing debt due to COVID," Mr Ferguson said.
Tourism Accommodation Australia CEO Michael Johnson said Australia's main international gateway cities Sydney and Melbourne are struggling with less than 35 percent hotel capacity, but were largely ignored in today's Federal Government $1.2b tourism package.
He added: "While some regional tourism areas are actually flourishing, occupancy rates in Sydney and Melbourne CBDs are languishing. That figure will not improve for some time yet given the lack of corporate travel, conference and events and international tourism.
"We need large numbers of visitors to come to both Sydney and Melbourne to make up the huge short-fall – otherwise we will lose even more of our skilled staff. How are businesses in Sydney and Melbourne meant to retain what's left of their skilled workforce without any assistance?"
Queensland Premier, Annastacia Palaszczuk agreed with industry calls for more direct support and promised to continue to campaign. 
On her Facebook page she said: "
After many weeks of lobbying from the Queensland Government, I welcome the new support for the aviation and tourism sectors just announced by the Prime Minister. It will assist getting more Australians to Queensland's many tourism destinations. But much more direct support is still needed for our tourism operators impacted by JobKeeper ending on 28 March and international border closures. We will continue to lobby for this support. I'm also calling on the Federal Government to provide subsidised flights from Brisbane to Cairns (a greater distance than Melbourne to Brisbane) to help further stimulate tourism demand in Tropical North Queensland."