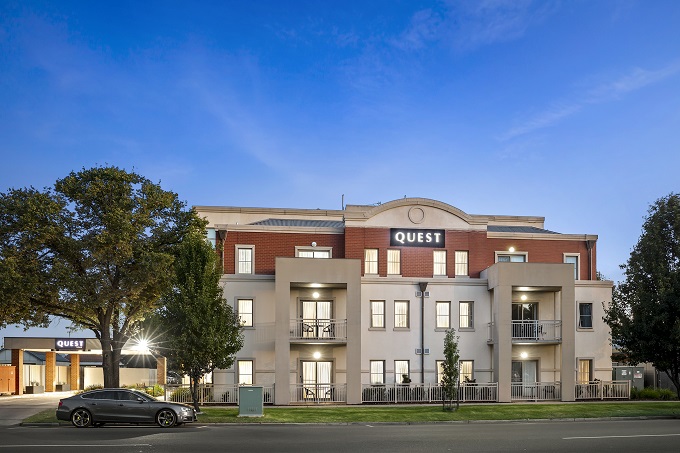 News
Refurbished Quest Echuca brings economic boost to Murray region
A million-dollar injection of hope for a region where accom businesses report 40-100% losses
Quest Echuca is showing off a fabulous new look, after placing the finishing touch on a spectacular refurbishment that is valued at circa $1 million dollars.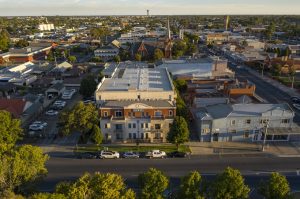 The huge investment in this property on the Murray has centered around the community and has been commended by local tourism boss Kathryn Mackenzie who says the accommodation property will play an important part in the region's ongoing recovery, by welcoming business and leisure guests and providing a boost for the local economy.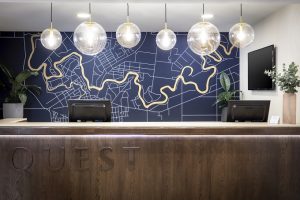 While domestic travel remains the lifeblood of the hard-hit tourism sector and the economy recovers, the major renovation of one of Echuca's largest accommodation providers reveals an enduring sense of optimism within the industry. Now, visitors to Echuca will experience a new standard of accommodation when they travel next and choose to stay in this fresh and modern 60-room Quest property.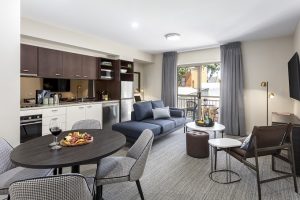 The restoration has also been applauded by CEO of Echuca Moama Tourism Kathryn Mackenzie who believes that Echuca is poised for a more positive year in 2021, provided travellers can be given a greater sense of confidence that borders will not be suddenly closed. Ms Mackenzie is joining fellow tourism leaders calling state and federal government for more cohesion and certainty around border restrictions.
"What we know is that business and leisure travellers alike are eager to go on trips, but that lack of certainty and pace at which we have seen state borders close has bred an understandable sense of caution among consumers", said Ms Mackenzie.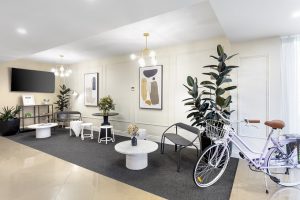 The impressive facelift follows a cataclysmic year for the global tourism sector. In the Echuca Moama Region, the industry, which pre-co-vid injected $1.3million per day into the local economy, contracted drastically.
The property's refurbishment work included full re-carpeting, new furniture fit-out, bedding, bathroom modifications, new in-room kitchen appliances, updated in-room entertainment facilities, and more…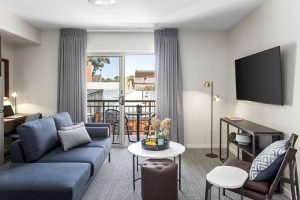 This investment is a boost to a region that has had a particularly rough year. A recent survey of operators along the Murray has indicated that 70 percent of accommodation businesses reported 40 percent to 100 percent losses due to cancellations in January, while revenues fell between 80 percent and 100 percent for 36 percent of businesses in the region during January also.  
But franchise business operator of Quest Echuca, Brendan Du Kamp, says that despite the complex period appetite among business and leisure travellers persists, and the provision of quality accommodation will help meet demand in both the short and long term.
"There's no denying that the past 12 months have been challenging and whilst necessary, border closures have taken a toll on local operators such as myself. However, what is telling is the level of enthusiasm and appetite we've seen among the domestic corporate and leisure markets who, when safe to do so, have been eager to come to town and experience all that Echuca has to offer", said Brendan.
"We are seeing a consistent uplift, particularly among business travellers mirroring the resumption of more standardised business operations nationally, which is wonderful. 
"When people stay at Quest Echuca, they will now experience a world-class apartment hotel product, while gaining an appreciation for the heritage of the area. We worked with the Echuca Historical Society (EHS) to create a series of photographic artworks which tell our story as Australia's paddleboat capital and largest inland port".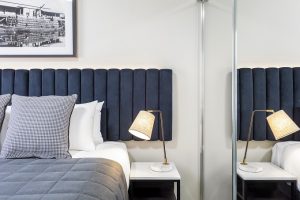 As the new look Quest Echuca welcomes guests, pre-loved furniture has been donated to the Salvation Army Echuca Moama, with sales proceeds going towards helping vulnerable members of the community.
"The pre-existing furniture was still in great condition, so we're glad it's gone to a worthy cause, people will continue enjoying it for many years to come, and funds raised will help people in need. It's a win-win", said Brendan.
Guests can enjoy the new and improved Quest Echuca by booking direct.