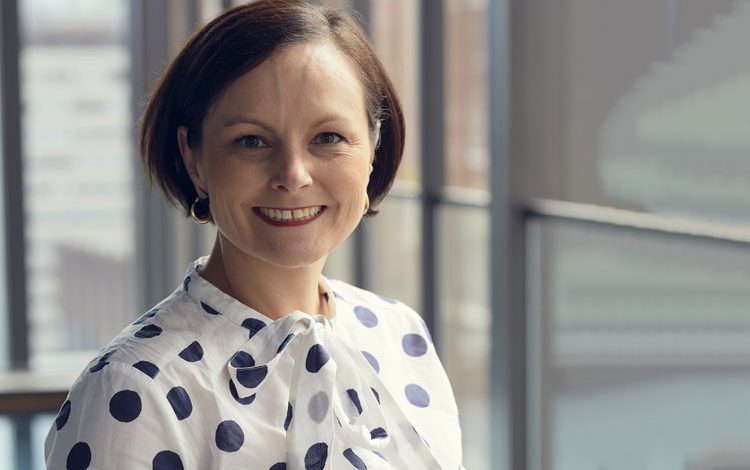 News
'I started as a telephonist,' says TFE Hotel's newest GM
A by Adina Sydney GM, Amanda Cottome on life-affirming experience
Amanda Cottome is thrilled to be taking on the role of new Hotel General Manager & Brand Experience Manager, of A by Adina Sydney.
With the arrival of A by Adina in Sydney CBD, Amanda expected to find high-end apartment living, wrapped up in a full-service premium hotel, seamlessly embodying 'best of' contemporary Australian lifestyle and values that the rest of the world aspires to.
The hotel is also described as "luxe, laidback and everything in-between".
However, Amanda wasn't expecting to delight in the déjà vu of returning to the TFE Hotels' Travelodge Hotel Sydney Wynyard building. She describes stepping into a time warp, returning to where started her career as a telephonist!
It is strange but true…
Amanda's initial induction into her new dual role at A by Adina Sydney, teleported her back to the 90s, when, as a teenager, fresh out of school, she completed a traineeship with Tourism New South Wales, before landing her first job in the hotel industry. She will spend time in the temporary office digs in the lead-up to the highly anticipated opening of A by Adina Sydney
It is a time trip, she says, that '100 percent' reinforces a career decision to stay true to her passion, making Sydney 'the greatest city on Earth'.
"It was just before the days of mobile phones, and my role was to operate a digital switchboard and transfer all calls. It's funny, I'm standing here now, and what occurs to me is I've come full circle" she said.
A by Adina hotel is set to launch on the 26th of April, taking prime position on Australia's oldest and most prestigious corner block (George and Hunter Streets), topped by a shimmering, four-storey 'golden crown', and Australia's first hotel sky lobby.
For Amanda, this experience is a life-affirming circle, following her calling to 'make people happy' at the forefront of Sydney's buzzing, boutique hotel sector. In the process, gaining a unique 360-degree insight into what makes Australia's most iconic city tick. Most recently, as Ovolo Hotel Group's Director of Brand Experience & Operations, Australia-wide
Remarkably, the Sydney-born advocate of 'experiential lifestyle stays' – authentically tailored to guests' needs, not passing fads – stands in a class of her own when it comes to a deep appreciation of timeless Australian values, having played a key, behind-the-scenes role at Sydney 2000 Olympics. Only the most successful Games ever.
Putting her hotel expertise to a somewhat unexpected test, Amanda managed the Sydney 2000 Technical Official's Village, overseeing operational requirements, in tandem with developing a property management system for the main Olympic Village to smoothly (and securely) check athletes in and out.
"It was a truly unique opportunity to become part of Australian history," she said. "The role was only meant to be for the Olympics, but SOCOG [Sydney Organising Committee for the Olympic Game] extended my time into the Paralympics as well, which was super cool."
Now, as then, Amanda's obsession to bring guest experience to life has propelled her into a new chapter of 'Australian history in the making' with the tag-team opening of two A by Adina properties in revered gateway cities of Canberra (January 2021) and Sydney (April 2021).
According to Amanda, the likes of which have never been experienced anywhere in Australia or, indeed, the world. As she sees it, the real beauty about the evolution of A by Adina – coming on the cusp of the 40th anniversary of TFE Hotels flagship Medina-turned-Adina brand – is the genuine promise of elevated 'hotel living'.
"What's exciting is A by Adina deliberately defies any concept of a hotel category, instead giving guests the ultimate freedom to redefine 'house rules' perfectly suited to individual needs, travel purpose and style.
"A premium stay-your-way blend of hotel and apartment living, where no detail, service or amenity is overlooked. Our promise is that guests will 'arrive expected' and instantly feel a deep sense of belonging, where everything feels intuitively right."
A 'people person' to her core, Amanda applies the same ethos to her team of A by Adina guest curators.
"Nothing gives me greater joy than seeing guests leave – and return time and again – with the highest degree of positive emotion, because, typically, when that happens, you've got a really dynamic and engaged team who are genuinely passionate about what they do," she said.
"There's no better feeling than being able to make a positive difference to someone's life, which is the privilege we all share, working in the hotel industry.
Opening Special – Stay Your Way: Exclusive saving of 15 percent when you book direct.
Your experience includes delicious chocolates, a bottle of wine ready for your arrival and a 1pm sleep-in on check out day. You also have the flexibility to change or chance your booking one day before arrival.