Refurbishment
Transform your property: Luxury furniture on a budget
Accommodation operators who survived the uncertainty of 2020 are now seeing light at the end of the tunnel.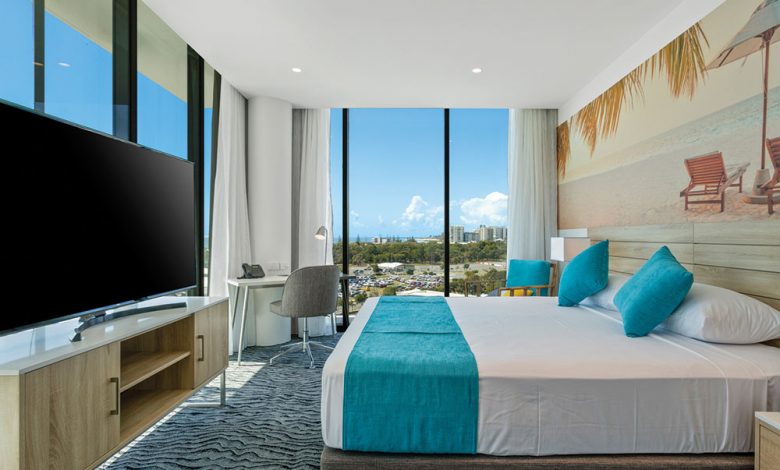 Many are rolling out a refurbishment and furniture refit of their property, with hopes of a busy summer season buoyed by travel hungry Aussies, ready to spend but with high expectations for luxury and cleanliness.
The decimation of international travel has highlighted an unlikely upward trend towards luxury experiences in Australia. Forward thinking operators predicted this trend in 2020 and used lockdown to upgrade and refurbish their property. Now they can reap rewards. Michael Johnson, CEO of Tourism Accommodation Australia told us that although luxury and wellness holidays are far from the most affordable holiday option for Australians, there has been a surge in their popularity in recent months.
He said: "While people aren't spending on the international trips it seems they are quite happy to spend a bit more on a luxury Australian experience."
The transformation of a property during low guest occupancy periods makes total sense. On the other hand, right now may not be the best time for your budget! We asked three industry suppliers to talk about cost-effective ways to luxuriously refurbish a three- or four-star property. This is what they said…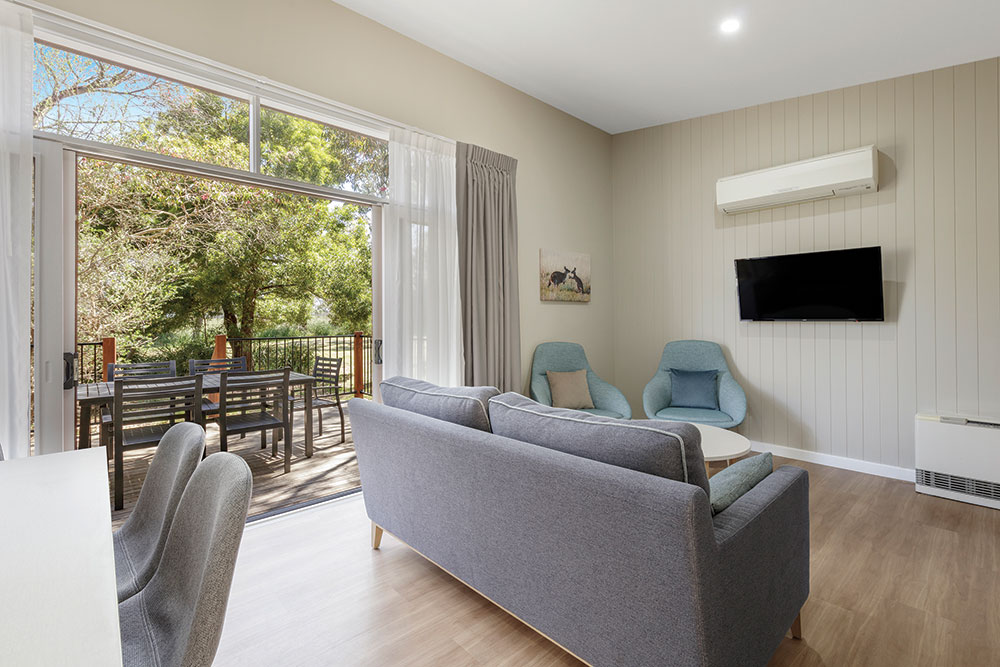 Develop greater purchasing power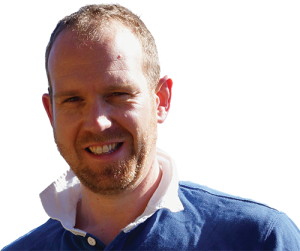 Jamie Glaister from Turn Key Furniture Solutions suggested that a property should focus on economies of scale: "This approach includes being consistent with material usage and focused quantity staging. If you use the same set of finishes for most of the items, it gives greater purchasing power for raw materials and the opportunity for less wastage, which dramatically drops the cost of manufacturing.
"Using many different finishes to create an eclectic look is only cost-effective if you are making a large number of each item. In this case, you may need to stage the refurbishment over several months or across financial years, and this may not be the most cost-effective long-term solution."
He also pointed out that custom furniture packages can give you significant freedom of choice when it comes to satisfying the "sweet spot" of the right design for the property, with the right dimensions and finishes, at the right price.
"A custom package allows you to create your own look that can be compared or contrasted to the other hotels and serviced apartments in your competitive set so that you are both relevant and distinctive."
Know your target market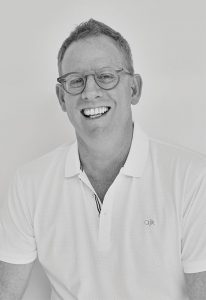 Andrew Kidd, AJK Outfitters' managing director offered some tips as well: "If you intimately understand the motivations of your guests and what 'ticks their boxes' you can ensure you provide the right products and services in your hotel refurbishment to exceed your guest's expectations."
Use a single stage refurbishment approach. "Due to financial constraints, many operators implement their refurbishment program in stages, but I recommend completing as much of the refurbishment work in one stage, to minimise costs and maximise consistent guest experience. Your overall income stream and nightly tariffs will benefit immediately, and chances are you will receive repeat customers sooner."
To get more bang for your buck, "simply focus on the guest room items that will add most value to your guest's experience. Start with features your guest will see first, such as window dressings.
"The use of wall mounted, flat screen TVs promotes a sense of updated smart technology.
"Light colour finishes on walls, floors and ceilings generates space and well positioned mirrors can make rooms look bigger and brighter.
"The use of furniture and joinery with integrated LED lighting not only provides energy and cost savings but guests can also control the mood and brightness of the room. "It is clever to install well-designed furniture in areas that wear, so that they can be quickly and cost-effectively revamped with new coverings or surfaces."
Andrew adds that if you "choose the right outfitting partner from the outset, the whole process will be smoother and more cost-effective in the long-run'. He states: "If an outfitting partner has control over the supply chain it can give clients more certainty around timeframes, budget and quality."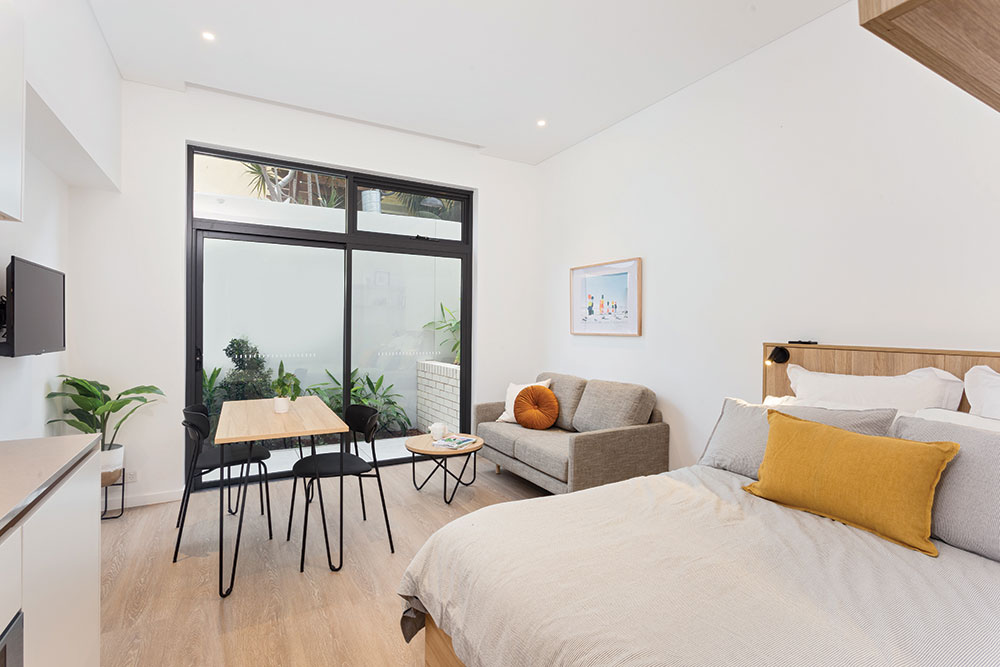 Have a clear refurb vision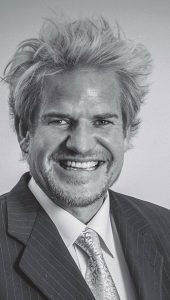 Dennis Clark from Hotel Interiors said that a "refurbishment is more complex than merely replacing items in a room and updating some finishes". He advised: "Hiring a company who is experienced in the particular requirements of the accommodation industry will not only save you money but will also provide a better outcome for the project.
"Having a clear vision for the refurbishment in terms of product design and selection, as well as the delivery and installation program, is essential to minimise disruption to guests and manage costs. Choosing FF&E that is of quality and designed for the rigors of a hospitality environment also reduces the cost on maintenance and replacement in the future.
"The key benefits of choosing a custom furniture package are that not only is it more cost effective to buy and deliver in bulk, but it also ensures uniformity across the property while giving you the opportunity to make your guest room furnishings unique. Choosing a quality FF&E provider to deliver a custom furniture package means that you are able to select product sizes, colours, finishes etc to suit your guest room size, functionality and layout, as well as your overall accommodation requirements.
"A complete custom furniture package, will often including soft furnishings, cushions and curtains and artwork, along with lighting, to ensure a successful and comprehensive refurbishment."
Pay now or pay later?
All operators have unique financial circumstances therefore it is always advisable to seek good advice from your tax accountant and qualified financial advisor to make the most of any government tax incentives and overall cash flow.
While it may be commonly agreed that it is best to own everything and pay upfront, this can also leave reduced cash on hand for developers or business owners, therefore negatively impacting cash flow. Financing a refurbishment or furniture package can save capital that could be utilised elsewhere in your business and most hospitality industry financiers provide a variety of options for finance.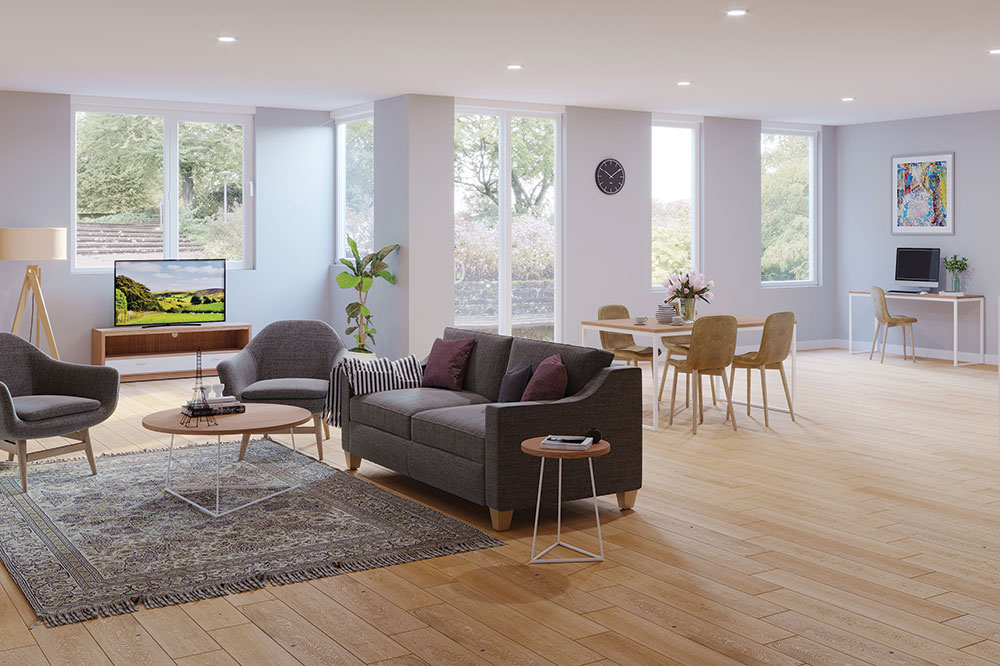 Our industry experts identify incoming trends
Dennis said: 'Macrotrends are heavily influencing design at a micro level, and we are seeing these elements incorporated into contemporary design; neutral colour palettes combined with texture, the use of natural materials like rattan, clean and curved lines in furniture, all introduced in a tasteful and mature way to give spaces a sense of lux or retreat.
"Integrated wardrobes units and semi open wardrobes are a strong trend in guest room design, along with design to bring unity, individuality and light into the room, making for a warmer more inviting space."
Andrew noted: "More environmentally friendly, conscious consumers want to see eco-friendly furniture. We are also seeing a return to more natural products such as leather, glass, metal, and textiles.
"Also cleverly installed smart glass and screens as windows and bathroom partition screens are a stylish and versatile room addition. Media touch screens on bars and drink fridges and slim-line, double-sided TV's screens are being incorporated on various surfaces in luxury refurbishments.
"Traditional fold-out furniture is being taken to a whole new level, with better operating mechanisms and a much wider range of versatile applications now on offer. Also, on trend is the use of fold-out furniture offering alternative uses and creating multi-purpose rooms."
Jamie told us: "We have seen a resurgence of sculptural upholstered furniture free of any external framing and fully upholstered in interesting, often organic, shapes. Curved sofas and highly padded armchairs that could be mistaken for highly engineered beanbags of varying shapes.
'In contrast, a modern French look is also popular, using rattan and other natural materials. While this look is delicate and sophisticated it may not be as durable as other designs, especially in high-use commercial applications where a sustained return on investment is required."
---
Other Related Articles: