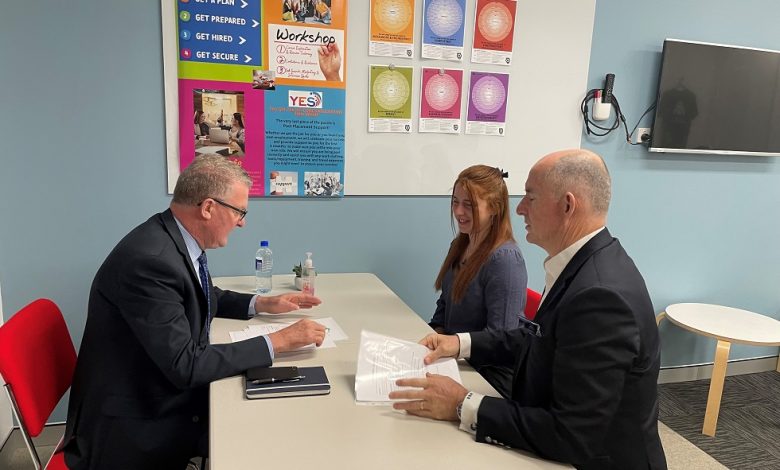 News
Industry leader shares interview skills
Future workforce: Youths inspired to apply for career opportunities in accommodation industry
Tourism Accommodation Australia CEO Michael Johnson volunteered to help a group of potential young workers prepare for the dreaded but crucial first step into the world of employment; the job interview.
Mr Johnson joined Federal Minister for Employment, Workforce, Skills, Small and Family Business, Stuart Robert and Federal Member for Lindsay, Melissa McIntosh at Penrith for the "Inspiring the Future Australia" mock interview day last week.
The interviewees from YES Youth Employment Services got to sit down with Mr Johnson and other business leaders and to hear first-hand what employers are after.
Mr Johnson, who has interviewed hundreds of people in his past life as a hotel general manager, said the event was important for both jobseekers and the sector.
"Our industry is facing a skills crisis shortage at the moment and we want the next generation to see hospitality as a real and exciting career choice," he said.
Hotels, particularly in the regions and places like Western Sydney, are crying out for skilled workers like chefs, cooks and front-line staff and apprentices.
"This was a problem before COVID and it is even worse now due to the lack of international students, working holiday makers and temporary visa holders."
Mr Johnson said the interviewees were between 17 and 21 years old and many had never been to a formal job interview.
"It was great to be part of the day and to see the boost in confidence the practice and the interview feedback gave them," he said.
"I trust some of them will go on to work in the hotel industry because the only way we can truly bridge the skills gap is to get more young Australians involved."
Read on: