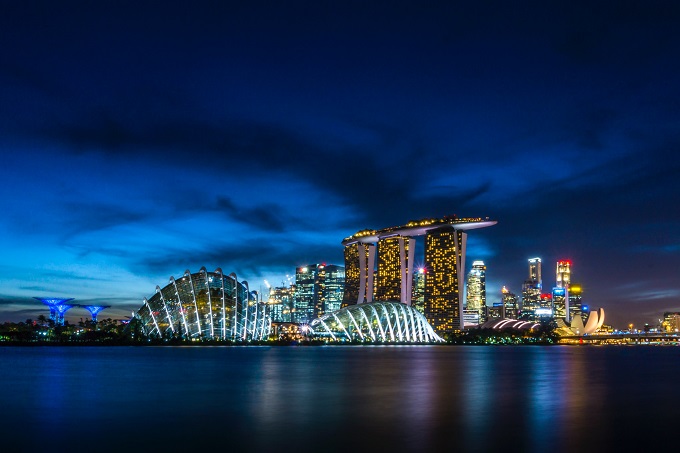 News In Brief
Tourism
Singapore travel bubble just a jab away
International travel - will a Singapore bubble open soon?
A COVID vaccination is likely to be mandatory for anyone partaking in the proposed Singapore-Australia travel bubble.
The bubble would allow residents to travel between the two countries without the need for quarantine.
A two-way travel bubble between New Zealand and Australia opened in April, allowing passengers to move quarantine-free between both countries for the first time in more than a year, but Australia's slower than expected vaccine roll-out could delay the bubble with Singapore which has been mooted for July.
Singapore hasn't had major community transmission of the virus since emerging from a two-month "circuit breaker" lockdown last June, and currently allows visitors from low risk countries such as Australia, Brunei, China, New Zealand and Taiwan to fly in and only have to isolate for the few hours it takes to return a negative COVID-19 test.
Tourism Accommodation Australia CEO Michael Johnson said a return of travellers from Singapore would be a welcome relief for Australia's struggling CBD hotel sector which had seen occupancy rates decimated mid-week.
A long awaited bubble between Singapore and Hong Kong will finally open on May 26.
Singapore Tourism Board chief executive Keith Tan told The Sydney Morning Herald that "it was a signal to the world that Singapore was already prepared to open our borders in a safe way and a considered way.
"We were not throwing up high walls."
After the opening of the travel bubble with New Zealand, Singapore had been suggested as next cab off the rank for Australia.
But with the vaccine rollout going slowly in Australia, Singapore is not holding its breath.
"(To say) how confident we are … it all depends on the Australian government because we've opened up to Australia," Mr Tan said.
"We've likened it to a dance. In order to dance, you need two people to dance together."
Singapore's outbreak peaked at more than 1000 new COVID-19 cases a day last April, but it has been one of the few countries in south-east Asia not engulfed by a new wave that has swept through the region.
Australia has announced the suspension of passenger flights from India until at least May 15.
It is likely that Australians would be allowed to travel to Singapore for work or leisure without approval from the Department of Home Affairs, provided they have been vaccinated.
New Zealand could also be involved in what would become a three-way travel bubble.
Trade Minister Dan Tehan and Government Services Minister Stuart Robert are said to be driving the plan and leading behind-the-scenes policy work.
Mr Tehan confirmed he had held discussions with his Singaporean counterpart Chan Chun Sing about the plan and said Singapore was "very keen to work with Australia on a proof of vaccination certificate and we agreed our officials should work together on this."
Under the plan, Singaporean nationals who have had their vaccination would be able to travel to Australia for work, study or holidays without having to complete two weeks' hotel quarantine.
It could also be possible for people from third countries to enter Australia via Singapore after completing two weeks' quarantine in the city-state.
Hong Kong is also looking at a travel bubble with Australia, and for the airlines that fly the routes between these countries – Qantas, Singapore Airlines, Cathay Pacific and Air New Zealand – it would be a big step forward to resuming normal operations.
For Qantas and Air New Zealand, flights to Singapore and Hong Kong are normally a big part of their international operations.
Australia's current ban on overseas travel means citizens can still only visit Singapore with an exemption from the Department of Home Affairs.
Cairns management rights expert Calvin Bailey said the prospect of travel bubbles with major centres in Asia, would do wonders for the tourism sector in Far North Queensland after border closures were estimated to be costing the Cairns and Great Barrier Reef region more than $8 million a day in lost revenue.
"Hopefully vaccinations will see a big increase in tourism to our area," he said.
"It should mean there won't be quarantine requirements with New Zealand and hopefully after that we likely get tourists from Singapore where COVID seems to be under control.
"Progressively our tourist numbers will improve as the rest of the world starts to get immunised."
Other related articles: