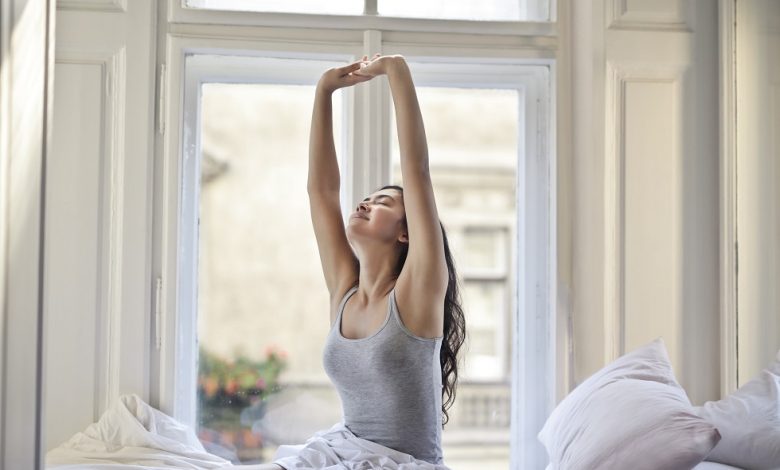 News
Accommodation beds: Adjust your thinking!
Sleep is one of the three pillars of good health
A guest review boasting about having a restful sleep in one of your accommodation beds is worth its weight in gold.
A good night's sleep depends on comfort and bed quality.
Hospitality beds must offer optimum comfort, of course, but they also need to be adaptable, and they need to have longevity.
In the long run, investing in quality beds might just be crucial for the ongoing success of your accommodation business.
How do commercial beds offer optimum comfort?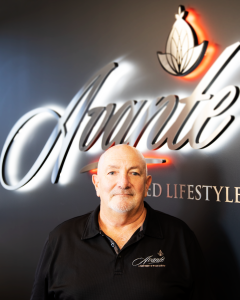 Michael Reddy from Avante Australia shared his industry perspective with us this issue:
"Commercial mattresses and beds are built to be robust, but they can also be designed with a customer's sleeping experience in mind. The selection of premium fabrics, a quality spring system and generous comfort layers will provide a distinctive experience for all guests," he said.
The adaptability of beds and the flexibility of different bed combinations are crucial for the hospitality sector. They allow managers to redress rooms and suites, reconfiguring layouts to satisfy the widest possible range of guest needs.
Michael confirms that the adjustable bed is a fast-growing sector of his business: "We constantly upgrade our products according to research into the needs of end-users. We focus on those who require mobility assistance and have physical limitations. We design the bed with functionalities and accessories to meet individual user's needs and select the best parts and components to ensure safety and convenience."
Michael notes that there are no limits on product design, and they can include extras such as a massage function and preset TV/Lounge positions. These are all features that accommodation guests love.
"We know that no one wants a bed that looks like it belongs in a hospital therefore we design modern products that blend in any contemporary guest room," he says.
"We are adding more pre-set sleeping positions to the adjustable bed range. We aim to reduce sleeping issues such as snoring and fatigue and are working on mattress fabrics with innovative thermal conductivity and ventilation."
Avante beds are perfect for customers in the older age bracket and Michael points out that this consumer group also wants to travel. To capture this market, he says accommodations need to provide more mobility-friendly rooms with suitable adjustable beds.
To increase profits operators can also increase "heads on beds" by very simply using a variety of bed combinations.
Michael suggests: "Use size to your advantage by using smaller size bed bases that attach and create King/Queen size beds when needed."
COVID affected the bed business in a surprising way: Michael reveals: "It did change our routines, but indirectly it also boosted the home and furniture sector and demand for beds.
"Similarly, with the increase in domestic travel operators are seeing an increased demand to accommodate people with mobilities needs."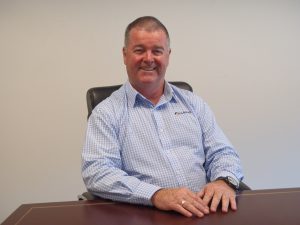 AHBeard Group Commercial Manager Peter Deveny also shared his expertise with us, describing the impact of COVID: "It has been bittersweet for us.
We have watched as long-term customers, many who have been partners of our business for generations, have struggled to cope with almost non-existent occupancy. Some have battled to keep their doors open and families and employees fed. The good news was the uplift in domestic tourism.
"For us, like most local manufacturers, we are heartened by overwhelming support for local manufacturing. The furniture sector has been largely dominated by imported products but now retailers and consumers alike are supporting local, not just because of quality and service but because they are aware of what it means to local families and businesses. I am very happy that buying locally is seen as the smart choice."
When it comes to changes in the hospitality bed business, Peter says: "Over the past few years we have seen a change in emphasis from price to comfort and guest satisfaction.
"Driven primarily by guests having access to review sites, operators are making sure that their guest experience is equivalent to, or better than what they have at home. This means hotels must adjust their standard to meet the guest expectation.
 "As a manufacturer we are constantly developing our design and manufacturing processes to make sure that we are delivering a product that meets the brief from operators. Our beds must offer comfort and performance as well as meet the market expectations around price."
"Fortunately, Australian bedding manufacturers have access to some of the highest quality foams in the world from foam producers at home in Australia. Design and durability have also significantly improved.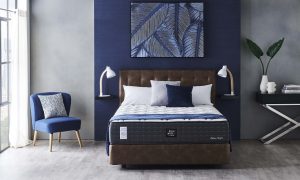 On future trends, Peter reveals: "For your hospitality beds you can now find virtually unlimited adjustability for guests to enjoy and experience a healthier, more restful sleep. There is also a shift towards improving the whole sleep environment. We are also seeing a demand for mattress comfort materials and upholstery fabrics that manage heat and humidity.
"We believe that the upward trend to provide healthy sleep and luxury elements like adjustable bases will continue. Alongside this we believe that sustainability will be a focus in the eyes of discerning guests."
Peter asks: "Will future guests only choose to stay in properties that commit to buying responsibly sourced and sustainable products?
"We believe so, therefore hotel operators and bed manufacturers need to offer sustainable products without sacrificing comfort, cost or quality."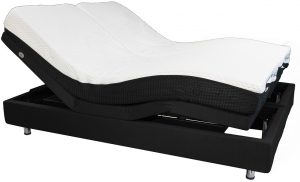 Read more: