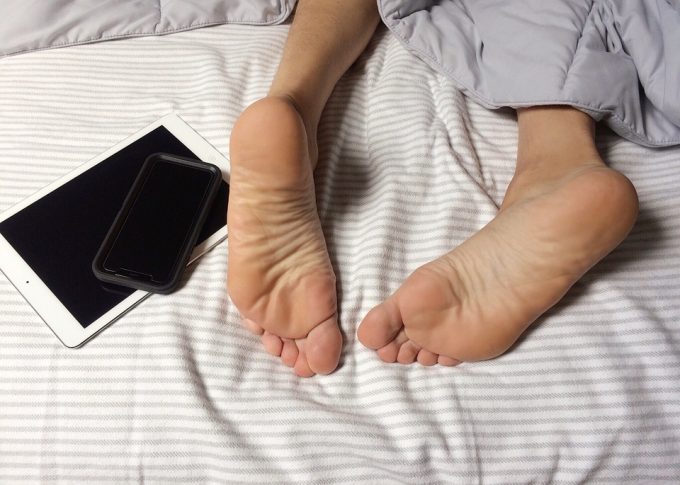 The word 'sleepy' has often been applied to the gorgeous Southern Highlands region south of Sydney, but now it's official.
Springfield Farm in Bowral is the setting this March for a new sleep retreat run by The Goodnight Co.
Co-founders Danielle Knight and Shea Morrison say sleep is an on-trend subject for health and wellness in 2019 and the retreat is designed to create sleep patterns which could have significant lifelong health benefits for attendees.
Sleep, they argue, is where the body finds balance "from the emotional to the cognitive and all the way down to the immune system" and the importance of restorative deep sleep is often overlooked.
Guests will be lulled to the land of nod on luxurious silk pillowcases, the natural material providing the perfect material for healthy slumber according to Knight and Morrison.
The three-day program includes workshops from Polly Rea, a clinical naturopath specialising in tackling sleep deprivation, and postnatal wellness and fitness expert Kimmy Smith.
Yoga and meditation and "nourishing" meals are also on the daily agenda at the three-day snoozefest from March 7-10.
Check-ins will be encouraged to switch off from technology, daily routines and work – allowing them a chance to reset and focus on getting some serious shut eye.
While the concept may seem a little 'out-there' as a mini-break option, it should be remembered that research shows almost half of all Australians are sleep deprived, costing the country an estimated $66.3 billion in healthcare and lost productivity.
Sleep retreats are beginning to take root around the world, with luxury international properties including the Sha Wellness Clinic in Spain, Como Shambhala Estate in Bali, Kamalaya Wellness Sanctuary & Spa in Thailand and Italy's Lefay Resort & Spa all offering established sleep programs.
Queensland's Gwinganna Lifestyle Retreat and the Golden Door Health Retreat in the NSW Hunter Valley both offer sleep workshops, while in London, the Zed Rooms take the concept to a whole new level through sleep-inducing boudoirs designed to resemble a womb.
Each contains a cocoon-like bed featuring undulating wraparound wooden panels to create an encompassing 3D nest.
Soft peach-coloured walls, muted lighting, blackout blinds, air-cleansing plants and sound-absorbing curtains all feature, as do top-end mattresses, temperature regulating bedding, and sleep-enhancing aromatherapy oils and amenities.