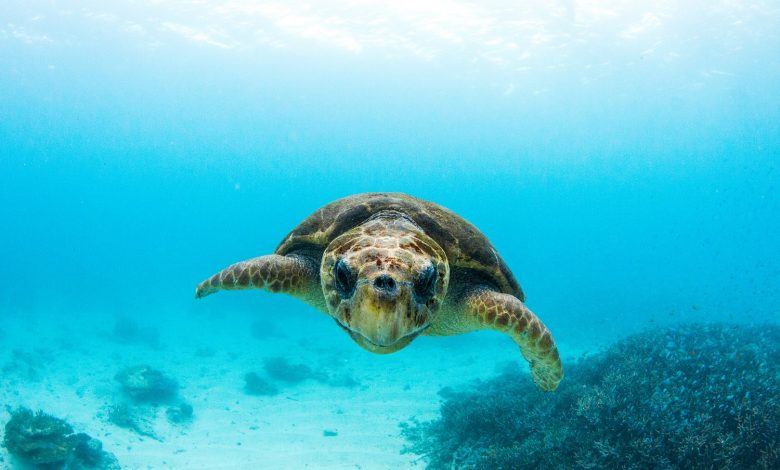 Industry
News
News In Brief
Refurbishment
95 percent occupancy for Loggerhead Turtle paradise
A post-COVID success story of the family run Lady Elliot Island Eco Resort inspires industry delegates
In her keynote speech during last week's 80 TWENTY Hotel Conference in Brisbane, Amy Gash the custodian of The Lady Elliot Island Eco Resort moved delegates to tears with the incredible success story of her family's business.
Amy announced that her family's eco-resort has achieved a 95 percent occupancy for 2022, this amazing figure follows several months of complete closure of the Island during the pandemic. This success, she said, has been driven by her family's long-time passion and dedication to protecting the island, their commitment to sustainable tourism and their decision to invest in a refurbishment of the Island's accommodation offerings.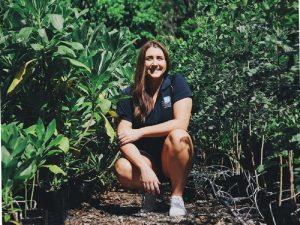 Lady Elliot Island is a coral cay located at the southern tip of the World Heritage Listed Great Barrier Reef. It sits within a highly protected 'Green Zone' the coral cay is a sanctuary for over 1,200 species of marine life and is known for its abundance of manta rays, turtles, an amazing array of spectacular marine life, and unspoiled coral reef.
For 17 years Lady Elliot Island Eco Resort has been a family-run and operated eco-tourism business by custodians Peter Gash, his family, and several partners who hold the lease from the Great Barrier Reef Marine Park Authority. Since this time, enormous strides have been made to introduce sustainable initiatives to convert the resort to renewable energy with the goal to be 100 percent renewable by 2020. Guests to the Island, are also asked to commit to a Sustainability Pledge to make a difference and protect the beautiful Island.
During COVID the resort had to be closed to all visitors for extended periods but instead of laying low the Gash family decided instead to invest. Amy told delegates that it was a prime opportunity to take the time to refurbish the resort's accommodation, and alongside their dedicated staff team (retained with Jobkeeper) they refreshed, repainted and refurbished.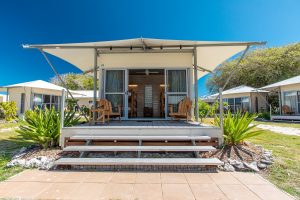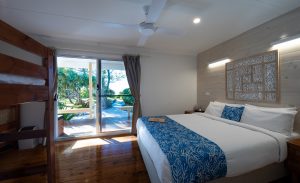 Lady Elliot Island Eco Resort offers a range of comfortable accommodation options, with each unit, tent and cabin designed to minimise the impact on the Island while enriching the overall guest experience of the environment and seasonal wildlife. In keeping with the natural, eco-friendly practices there are no telephones, television, radios or wifi available in the rooms. 
The resort now looks better than ever and was ready for business when travel recommenced but even the family didn't expect such an increase in bookings for this pristine nature-based destination. The resort has proven hugely popular with an increasing number of domestic visitors who seek sustainable travel and authentic nature-based experiences.
Amy explained that the resort's popularity led to a 95 percent occupancy rate through to the end of 2022 and bookings well into 2023 with increasing interest and bookings from international visitors.
With a worldwide trend toward sustainable travel, and authentic local experiences guests wishing to visit the island may have to be patient because the resort is so heavily booked over the next twelve months. Due to very limited availability and high demand visitors are asked to contact the resort direct by phone or email.
The Gash family mission: "To be custodians of this pristine environment. To enable it to exist and be preserved as nature intended, while giving visitors the opportunity to experience it in an economically and ecologically viable way, without interfering with or having any adverse impact upon the long-term sustainability of the island's unique ecosystem".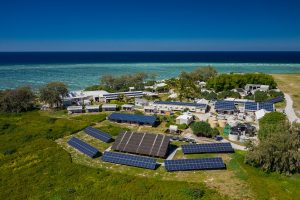 Lady Elliot Island Eco Resort has achieved Advanced Ecotourism Certification, Climate Action Leader Certification and Green Travel Leader status from Ecotourism Australia in recognition of our sustainability programs and low impact Resort operation. Lady Elliot Island Eco Resort also achieved GreenLeaders status with TripAdvisor in 2015.