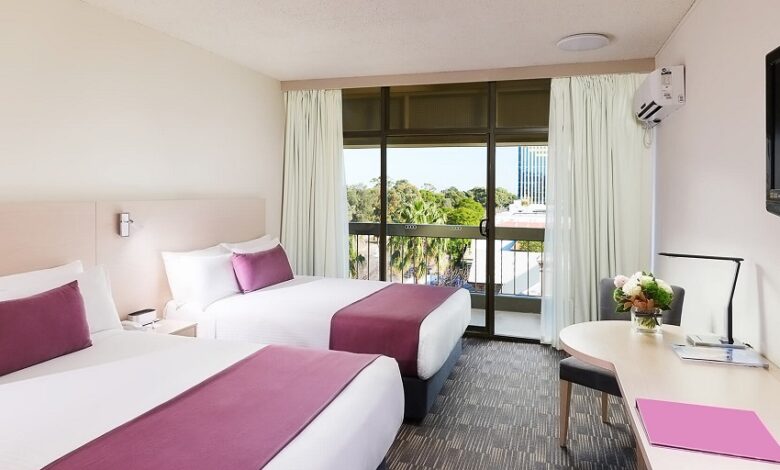 News
EVENT unveils The Terrace Hotel, Adelaide
The Sage Hotel is rebranded to The Terrace Hotel as phase one of the rebranding and redevelopment of three South Terrace properties
EVENT reveals the new branding of The Terrace Hotel, Adelaide previously known as The Sage Hotel.
This is one of three South Terrace, Adelaide properties that Event Hospitality & Entertainment Limited (EVENT) secured the management agreements for, under the Group's Independent Collection.
The Terrace Hotel, Adelaide opens under the management of EVENT on July 1, 2021. The rebranding of The Sage Hotel to The Terrace Hotel is phase one of an extensive 12-month rebranding and redevelopment project of the three South Terrace Adelaide properties, all part of the Group's management agreement.
The property will continue to offer exceptional service and value for money as The Terrace Hotel, Adelaide appeals to both leisure and corporate travellers.
Norman Arundel, Director of Hotels and Resorts EVENT said: "We are looking forward to unveiling the first new brand as part of the South Terrace precinct, a project that is set to completely reinvigorate the area.
"In line with the new brand, our teams are also looking forward to delivering the exceptional service and hospitality we are renowned for when the property comes under our management at the beginning of next month."
Located on the southern edge of the city centre and opposite Adelaide Park, the hotel is framed by parklands and gardens and is the perfect base to explore all Adelaide and its surrounds have to offer including the Adelaide Hills, Rundle Mall, Adelaide Central Market, South Parklands, Adelaide Convention Centre and more.
The hotel features 136 guest rooms, in a mix of Standard Queen and Twin Rooms, Executive Rooms and Suites and Family Rooms, an on-site restaurant as well as three flexible function and event spaces that can accommodate small meetings through to larger corporate events.