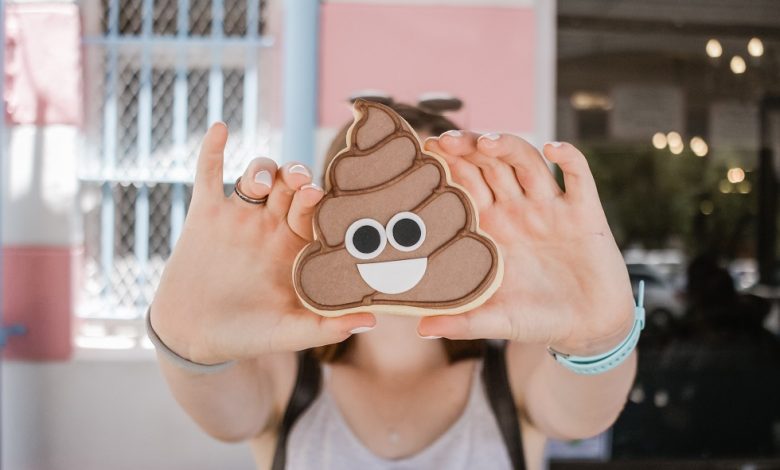 We had some laugh-out-loud moments reading the cringe-worthy entries from Accom News readers for the "horrible guest' competition we ran earlier this month.
The Accom News team was in total agreement that a short and not-so-sweet story from a Gold Coast resort manager should be the winner!
Congratulations to the Gold Coast resort manager who described the following sticky situation…
This is a classic tale of horrible guests who made their mark… literally!
The manager of this luxury beachside holiday apartment resort told us: "We had some guests from the Northern Territory book our penthouse with their 'delightful' children who decided that the fire stairs would be a great place to take a sh#t.
They decided to try and aim, so it would fall between the stairs and land on the ground floor. Instead, it clipped just about every railing on its way to the ground.
"Unfortunately, it was discovered by another resident's hand on his daily outing to the beach."
"Really enjoyed cleaning that up…. Not."
Entries that also deserve a mention…
Another accommodation operator, Angela told us: "Our worst guests shoplifted from a local shop. The shop owner saw them steal and had them on security camera, then he followed them to our place. He called me, gave a description of the people and their car, and asked if they were guests here, when I confirmed they were, he told me what happened and let me know he was calling the police.
"The police viewed the shop's camera footage, then when the police arrived here, I greeted them and went with them to the accommodation, only to discover there were more people in the room than they'd booked for. So, we evicted them on the spot. The police stayed while they packed up their belongings and left the property, then the police escorted them to the shop where they paid for what they stole.
They'd stolen about $12 worth, which they ended up paying for, and lost the remaining nights of their holiday as well. I hope they learnt their lesson…
At best, some guests can be annoying and leave bad reviews but sometimes they can be scary, a story from Erin revealed:
"The review from the guest stated: "'Staff don't care about their guests" "room was crap" etc etc…
"I was suss on him from the moment he arrived. He booked the cheapest possible room in the area less than 24hrs before his arrival but then turned up in a $350k Mercedes. If you have that kind of money you wouldn't be staying with us. They were booked for 2 nights but the amount of things that were being taken in to the room was unusual.
We have a contact at QPS who checks on things that we are overly unsure about so I sent through the driver's license to the team and next thing I know is I am getting a phone call from them that they are coming straight over.
"Full police raid where they found drugs and several handguns, sawn-off shotgun under the bed. All four guests were arrested for the guns and drugs along with outstanding warrants.
"The apartment was trashed from QPS turning it upside down during their search so had to be put back together.
"The next day one of them turns up and says 'not sure if you remember me but I was here yesterday and got arrested, I need somewhere to stay tonight, can I have our room back!'
"My receptionist was petrified that if she said no he would lose it, he did, but not in the way we were expecting, he started crying.
"We had to give him $10 so he could get to the airport to get rid of him.
"The ring leader was overly aggressive, we got a few not-so-nice emails from him wanting a refund for the 2nd night they didn't get to stay, but the fact that he had the hide to go on to booking.com and leave a negative review absolutely floored me.
"Obviously we replied that the care and safety of our guests is an utmost priority and not allowing guests back in that had caused a police raid and been arrested is the best interest of all our other guests."
The final story 'takes the biscuit' or cake, or whatever was being cooked up in the guest room!
William Melville-Rea told us: "We received two bad reviews from the same guest, who rebooked after his first night's stay a second one-night booking through booking.com. He used a virtual credit card for both bookings and would not disclose his credit card details to us.
"One hour after the official check-out time he ran past our reception and out the front door with a 3rd undisclosed guest and shouted that he'd left the key in the apartment.
Upon investigation, we discovered he'd been using his small unit kitchen as a commercial kitchen.
"There was no key to be found and he'd left the apartment a bomb site, with a strong stench of cooked meat and charred remains on our saucepans. We found a roll of stickers with food orders on them and later when we reviewed our security cameras discovered he'd been delivering food through a fire exit door at all times of day and night. We eventually got our key back, after calling and exchanging some stern words, but were never able to charge for the extra clean or third person. To top things off he left two bad review scores, without comment, which booking.com refused to remove or allow us to post a follow-up comment.
"Unfortunately, his two bad scores were enough to push our overall rating from 9.0 to 8.9 and it took some time to reclaim our 9.0 average booking.com review score."
Read more: