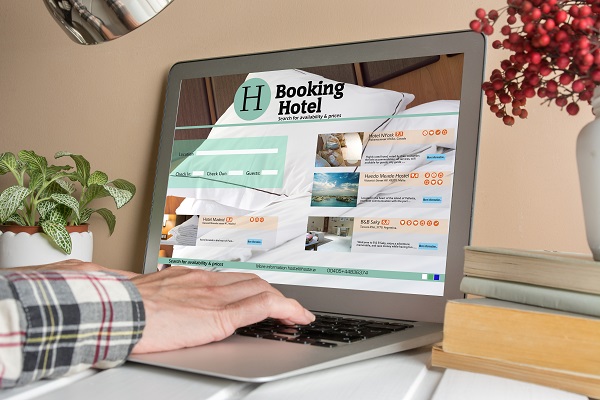 Everybody has theories about why so many people prefer to shop for hotels on OTAs… but have you ever actually seen them do it?
To find out why so many guests prefer booking hotel stays on an OTA instead of a hotel brand/direct website, Tambourine hired UserTesting.com, a well-known website testing company that records unbiased (but demographically relevant) consumers while they search and book hotels online.
See for yourself!
Here are two videos of actual users (listen to their comments) as they shop for rooms on Expedia and then directly from the hotel's website:
Video 1: Click here to view.
Participant using desktop computer.
Male | 35–55 | United States | Income $100K–$150K+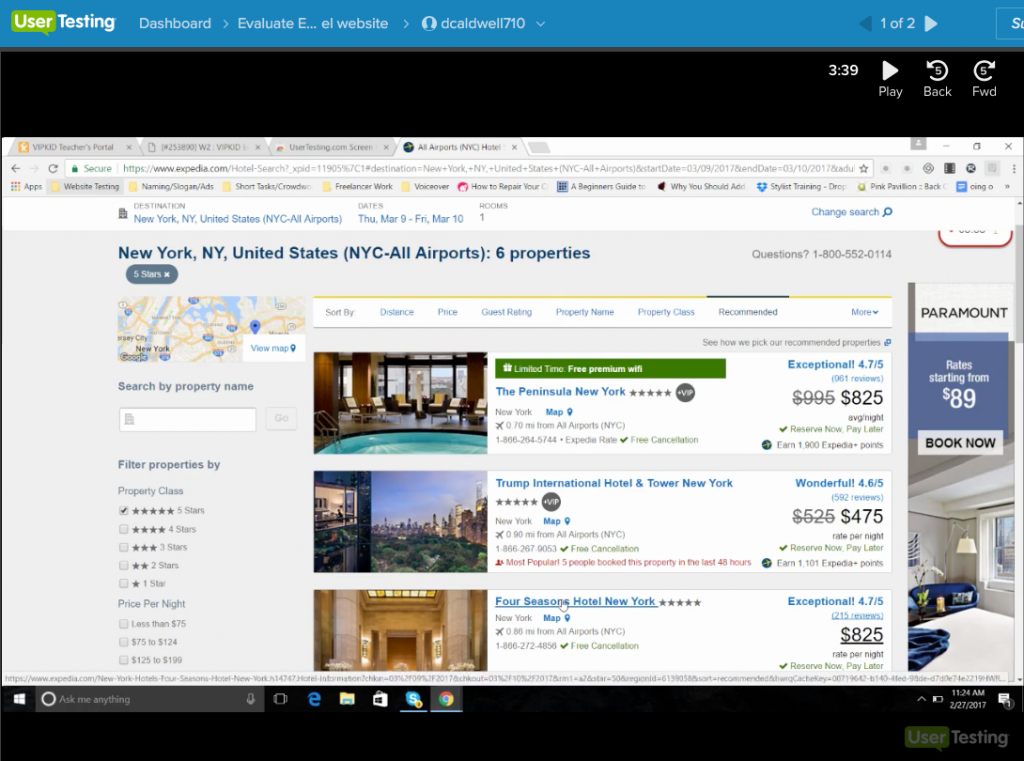 Video 2: Click here to view.
Participant using smartphone.
Female | 35–55 | United States | Income $100K–$150K+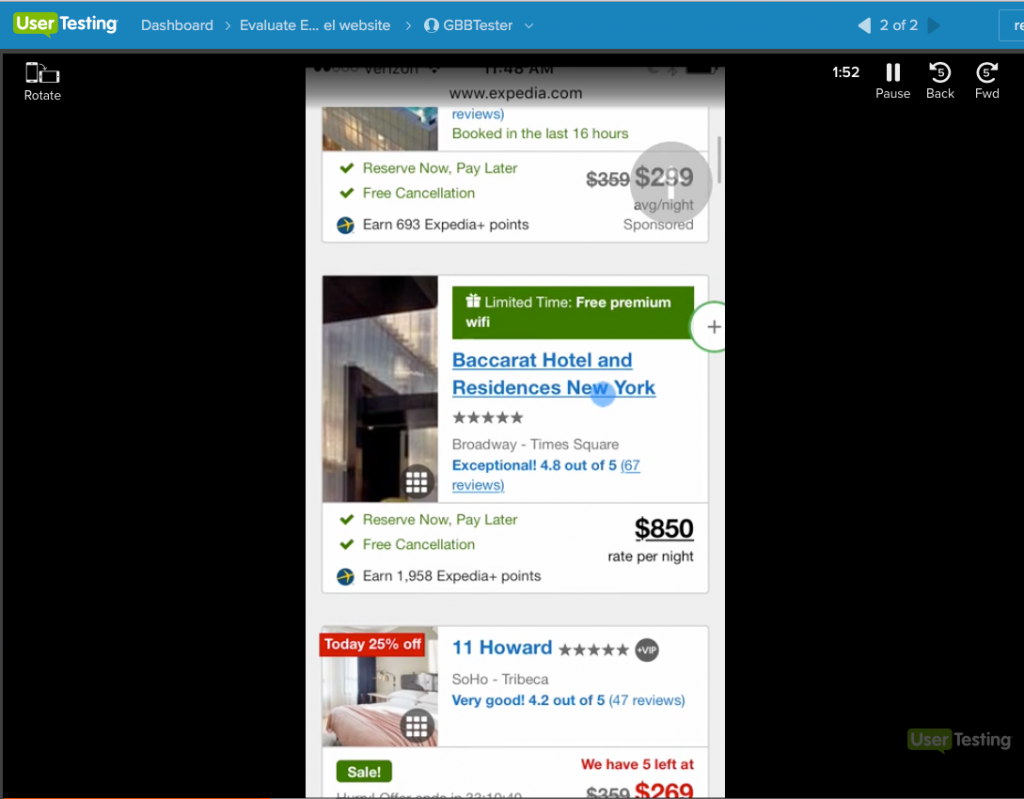 Here are 3 key lessons to take away from these two customers' experiences:
A slow booking process will hurt revenues
What we found reinforced a lot of what hotel marketers already know: guests think OTAs are easy-to-navigate and appreciated their simple process. In comparison, a hotel's site was lengthier, not as intuitive and required too much information to complete a booking.
One user said, "Expedia was a lot easier and a quicker process to use. While the hotel's website experience was not a bad one, it was more …'time-consuming,' asked for more details. As a busy traveller, I would prefer to navigate through the checkout process quickly."
Consider this: It requires TWO steps to book a hotel on an OTA, inputting personal information and payment details.
To make the same reservation directly from the same hotel found on Expedia, the user had to navigate through SIX steps. This included asking the customer to select optional amenities like wine/champagne or flower arrangements, input a loyalty membership number, request a room preference and enter arrival and departure information.
Prominently showcase direct booking benefits
Your guests are not hotel industry insiders.
They don't immediately understand why it's best to book direct. So, it is up to you to tell them WHY they should. After all, once a customer discovers your property on an OTA, the next place they go is to your hotel's direct website. So, give them legit reasons to book direct rather than returning to the OTA.
Make it obvious if you offer free wifi, free parking, discounts at the spa and restaurant, or whatever other perks you offer guests regardless of whether they book direct or not (sometimes, OTAs fail to showcase these perks)!
People have fleeting attention spans, so it's important to make these benefits prominent and distinct, not buried in small letters or on an interior page of your hotel's website. Put them on the homepage and make them obvious in as many places as you can.
Automate your best rate guarantee
Besides usability, another OTA benefit that users really appreciated was seeing all the options in one place. These users enjoyed being able to see many hotels and pricing options from one site.
This is yet another brilliant OTA tactic: Show your competition and their prices, so that customers aren't tempted to leave your site to compare prices on their own.
Borrow this winning strategy by showing rates from various channels directly on your website. After all, guests don't know that OTAs offer the same price for a room, nor are they aware of the concept of rate parity.
The best way to tackle this is to place your best rate guarantee into your booking engine itself, where rates from OTAs are displayed alongside your own. Not only does this satisfy a guest's desire to comparison shop, it proves that booking direct offers the best value.
While it's easy to point fingers at OTAs for siphoning customers and bookings, let's not forget who truly drives their success… the customers themselves.
It's the customers who decide where to research room rates. It's the customers who decide where to spend their money.
If anything, OTAs need to be credited for their marketing prowess. It's only because of their careful attention to the user experience and customer preferences that customers are drawn to them in the first place.