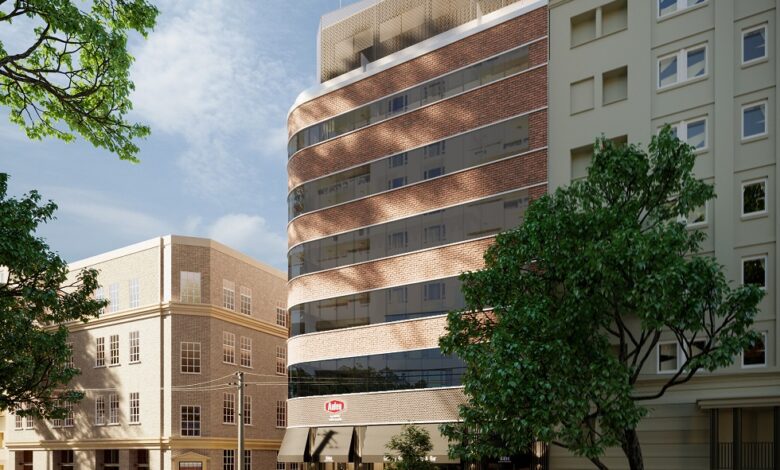 News
BWH Hotel Group launches its lifestyle boutique brand in Australia
A first look at Australia's newest boutique hotel concept: Aiden coming to Sydney's Darling Harbour
BWH Hotel Group, the parent organisation of WorldHotels Collection, Best Western Hotels & Resorts and SureStay Hotel Group is shaking things up in the Australian market by introducing its new lifestyle brand, Aiden by Best Western.
Aiden will make its debut here with a location in the Pyrmont precinct of Darling Harbour, Sydney. The property will be the first Aiden brand to enter the Southern Hemisphere while showcasing the lifestyle boutique brand within the BWH Hotel Group portfolio.
Managing Director of BWH Hotel Group for Australasia Graham Perry said: "Aiden exudes creative positivity and is exactly what Sydney needs right now.
"The launch of a new brand to the market presents the opportunity for developers and hoteliers alike to reposition their property in a unique way, taking advantage of our cost-saving initiatives and our effective design and renovation programs."
In partnership with property developer iHHL, Aiden Darling Harbour speaks to the future of hotels, with state-of-the-art design and technologies to ensure a safe and secure stay, including MERV-13 (or F7) air-conditioning filtration in each room and continuous 24/7 hydroxyl supply and dispersion throughout the building's ventilation system.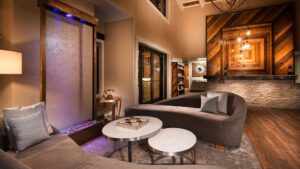 The hotel will have antimicrobial films over all lift buttons and door handles, hand wipes and sanitisers throughout the hotel and contactless technology for check-in and check-out.
Aiden Darling Harbour will be housed in a refurbished, eight-story 1930s art deco building located on the western side of Darling Harbour, directly opposite the pedestrian Pyrmont Bridge and metres from the entrance of the Harbourside shopping complex.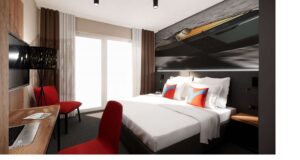 BWH Hotel Group announced the arrival of the Aiden brand in 2018 representing a new lifestyle offering for the mid and upscale segments. This conversion brand offers developers the opportunity to reposition existing properties to improve their performance and transform their asset values.
Aiden offers developers a design concept with unparalleled flexibility allowing owners to entice and tap into the unique flair of the local community and broaden their customer base to achieve higher RevPAR.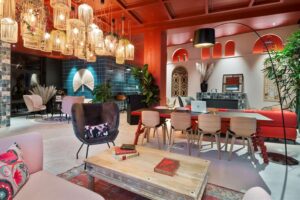 Every hotel is provided unparalleled support and onboarded in a rapid ramp-up to FastTrack, access to Best Western's award-winning website, its global partnership & sales and marketing programs, its state-of-the-art revenue management system and cost-saving initiatives.
Hotel operators are provided a dedicated account manager to drive up revenue performance and drive down operating costs. As with other BWH Hotel Group and Best Western Hotel & Resort branded hotels, Aiden owners will experience the strongest brand support at the most affordable price in the industry.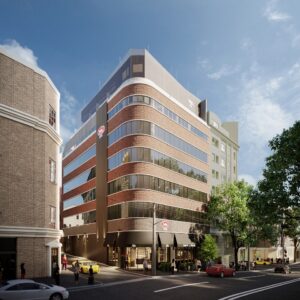 Global President and CEO of BWH Hotel Group David Kong says, "As the world begins to rediscover travel, BWH Hotel Group is delighted to introduce the Aiden brand to Australia and deliver the authentic and memorable experiences today's travellers are looking for.
"While Aiden Darling Harbour will mark our first lifestyle boutique offering in the market, it certainly won't be the last as we continue to grow and expand our portfolio of hotels throughout Australasia."
BWH Hotel Group has approximately 4,700 hotels in over 100 countries and territories worldwide and offers 17 brands across Australasia, which range from economy through luxury to meet the needs of travellers of all types. Aiden is the brand's trendy new collection of modern, suburban boutique hotels, each showcasing a cool, laid-back personality that reflects the eclectic spirit of its neighbourhood.