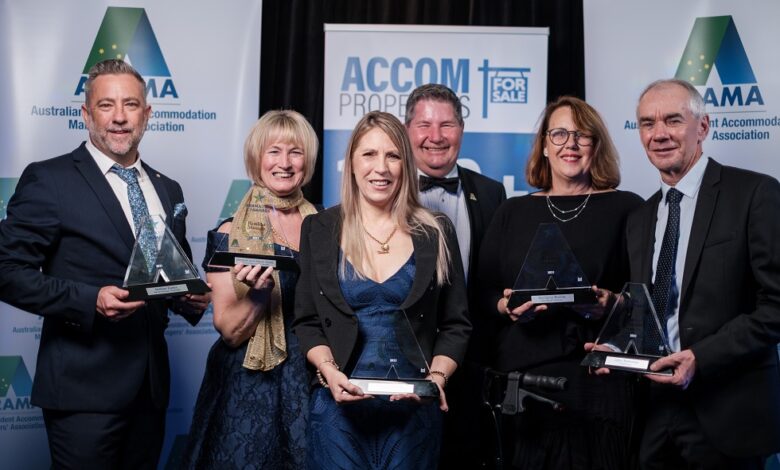 News
Spectacular: A night to remember
Management rights industry celebrates: ARAMA's outstanding performers for 2021 the Top Awards
The best of the best in management rights were recognised by their peers at the Australian Resident Accommodation Managers Association's (ARAMA) TOP Awards for 2021 held in Brisbane at Victoria Park events centre.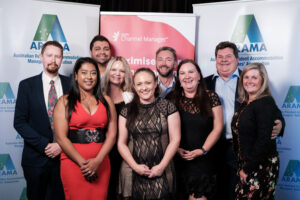 A bumper attendance of industry participants celebrated the achievements and success of their industry peers. The awards, sponsored by AccomProperties, EBM Insurance, RJ Electrical Services and HiSite Channel Manager,  recognised the variety of stakeholders instrumental to the strength and success of the management rights industry which generates $55 billion in economic benefit back into the  Australian economy annually.
ARAMA CEO Trevor Rawnsley said: "the 2021 Top Awards was a spectacular display of our industries enthusiasm to celebrate their success and those of their industry peers in what has undoubtedly been a turbulent and unscripted 18 months.
He said: "I think I can speak on behalf of the industry when I say we should all be proud of our achievements and the support that has been shown to one another. The Business of Management and Letting rights delivers great value to a community title scheme and its lot owners and the winners of this year's awards displayed an exemplary level of professionalism and tenacity in an ever-changing landscape. We have no doubt this will inspire others."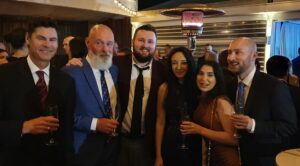 The award winners…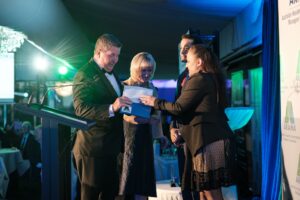 The Resident Manager of the Year Award (in the short-stay accommodation category) went to Michael & Karen Cross from Dorchester On The Beach, Gold Coast.
The judges made the following comments: "Whilst all of the applicants for the awards have shown great work and positive results, this year Michael and Karen Cross stand out as excellent recipients of the award. All the unit owners in their scheme back them, so there is a synergy created from their activities, interaction with body corporate management and committee, as well as with all types of unit owners. It is a hard task to juggle all three and come out on top"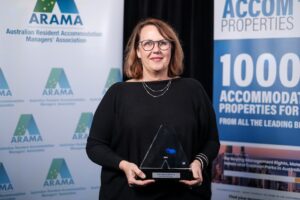 The Resident Manager of the Year Award (in the long-stay accommodation category) went to: Georgina Bishop from Newstead Terraces, Brisbane.
The judges made the following comments: "Georgina is very proactive within and outside of the industry. Her qualifications are varied including extending these outside of her workplace such as being a JP and member of Rotary. I think this is a sign of a loyal, community-minded person who is prepared to serve others. Georgina is running a very successful business. She pays attention to details and comes across as a well-structured and organised person."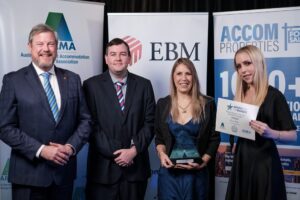 The Resident Manager of the Year Award (in the mixed accommodation category) went to: Karen Nelson from Lanai Riverside Apartments in Mackay.
The judges made the following comments: "Karen overcame challenges that required intelligence, skill and an ability to work with others.  She successfully managed the complexities of the tourism industry, guests, unit owners and the residential facility management exceptionally well and all during a global pandemic. Thrown in the mix were localised issues in Mackay not limited to the down-turn in mining and an oversupply of local inventory"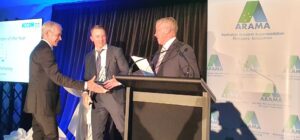 The recipient of the Service Provider of The Year award was John Mahoney from legal firm Mahoneys.
This is Johns second TOP Award in a row which provides further evidence of his outstanding contribution to ARAMA and Industry. It takes a team effort to win an individual award and this team effort has been sustained over many years.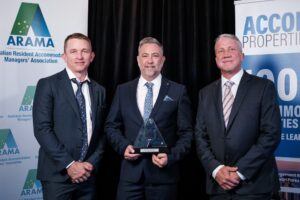 The Sales Broker of The Year Award went to Nathan Eades from Resort Brokers.
Nathan is a young, driven and determined Sales Broker who with the backing of the very talented Resort Brokers team have made a massive contribution to ARAMA and Industry over some really difficult trading conditions. This is the second time that a Sales Broker from Resort Brokers have won the TOP Award.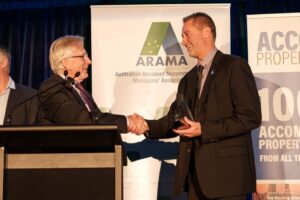 As a very special end to a very special event, Life Membership was awarded to Eric Van Meurs,  from Atlantis Marcoola
Eric has been a member with ARAMA since 2004 and its National President for almost 10 years. Eric was instrumental in leading the transition of ARAMA from its old management committee structure to a company structure with a Board of Directors who are elected directly by all members. Eric was welcomed to a very exclusive club by the ARAMA Life Members in attendance on the night.