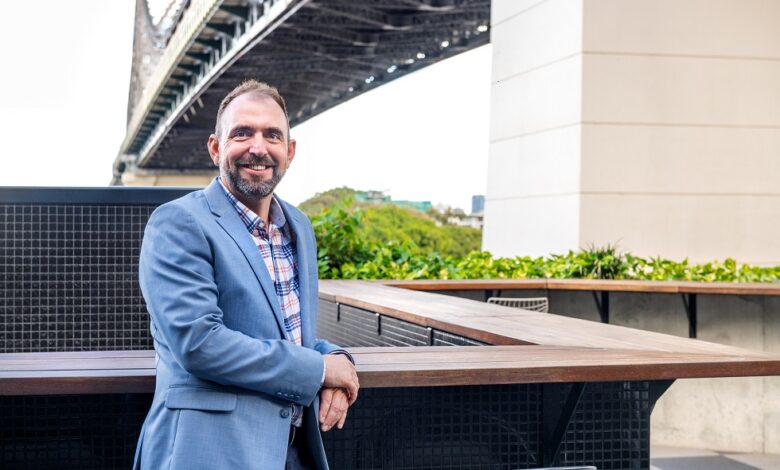 News
New GM for Brisbane's Crystalbrook Vincent
Crystalbrook Collection introduce Jeremy Nordkamp General Manager of new Howard Smith Wharves hotel
Australia's largest independent sustainably led hospitality company, Crystalbrook Collection has announced the appointment of Jeremy Nordkamp as General Manager of the newly acquired Crystalbrook Vincent located in the heart of Brisbane's Howard Smith Wharves.
Jeremy arrives in Brisbane following his 18-month tenure at Crystalbrook Riley in Cairns, where he successfully led the hotel's delivery of exceptional 5-star service and unforgettable guest experiences while building on the Crystalbrook foundations of applying sustainability-led practices across all elements of the hotel's operations.
As an experienced hotelier, Jeremy is a leader in the luxury lifestyle space and has spent more than 15 years working in leading luxury boutique hotels in Australia; and internationally in the world's luxury playground destination, The Maldives.
Geoff York, Chief Executive Officer for Crystalbrook Collection said, "I am delighted to appoint Jeremy to lead Crystalbrook Vincent, our newest hotel in the growing portfolio."
 "It is important to continue the Crystalbrook philosophy, with sustainability at the forefront of all that we do. Jeremy has a proven talent for innovation along with a passion for environmentally-led practice across all elements of the business."
Prior to joining Crystalbrook, Jeremy opened The Calile Hotel in Brisbane, an urban resort-style property that launched onto the hotel scene in 2018 and quickly gained notoriety for its integrated fashion and lifestyle elements with Jeremy at the helm.
Jeremy also spent time in the Maldives where he played an important role in the lead-up and opening of the Kandima Maldives, one of the region's celebrated luxury escape destinations.
 "I am truly excited to take on the General Manager role at Crystalbrook Vincent. Each of the hotels in the Crystalbrook portfolio has a unique identity; at Vincent, I have the opportunity to build and innovate and to continually up the ante on our sustainability mission," said Jeremy Nordkamp.
Crystalbrook Vincent features more than 500 pieces of artwork by acclaimed Australian painter Vincent Fantauzzo which are showcased throughout the six-story hotel. Jeremy will be continuing to work with Vincent Fantauzzo to elevate the art journey and create a true sense of place within the Howard Street Wharves location.
"I've been given the green light to think outside of the box, push the boundaries around service and innovation and create unrivaled guest experiences with sustainability, a top consideration for all areas of operation," said Jeremy Nordkamp.