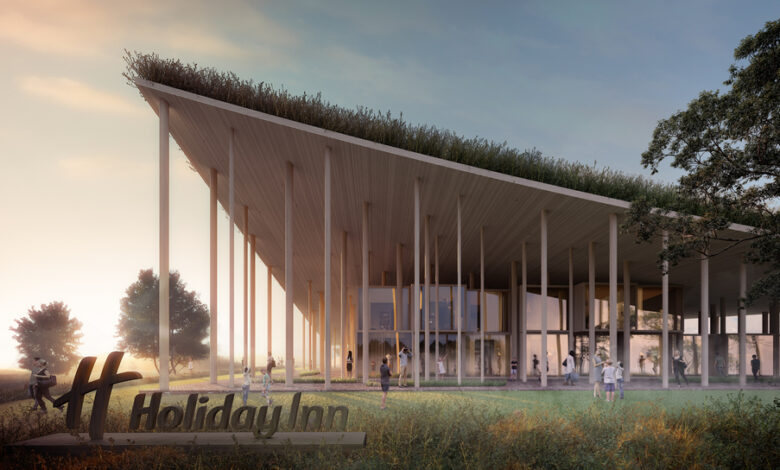 News
Holiday Inn and Suites Ballarat Goldfields to make a splash in 2024
A tourism boost is in store for regional Victoria.
An exciting new chapter is in store for IHG Hotels and Resorts, with the design-led Holiday Inn and Suites coming to Ballarat in 2024. This new partnership with Forte Group will mean big things for tourism in regional Victoria. 
Designed by international award-winning Hachem Architecture, Holiday Inn and Suites will be a premier destination for business, leisure, and accommodation, boasting 110 room, stunning rural views, and plenty of meeting space, including a ballroom. The hotel will also include a 90-seat restaurant and bar, a day spa, a gymnasium, and an outdoor pool.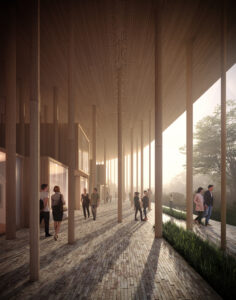 But this isn't the first big step for IHG's Holiday Inn brand, which has undergone a global transformation over the last 18 months. Holiday Inn Werribee opened last week and includes next-generation brand hallmarks, features like stylish design, open lobbies, and fantastic suite offerings. 
Ballarat is the perfect location choice for IHG, home to a fast-growing technology sector and a number of important financial institutions, with these things drawing a regular flow of week-day interstate visitors to supplement weekend holidaymakers. 
Often referred to as the gateway to regional tourism in the Central Highlands and Goldfield region, Ballarat has plenty to offer in terms of culture and heritage. Visitors enjoy stopping by Sovereign Hill, Her Majesty's Theatre, the Art Gallery of Ballarat and the Museum of Australian Democracy at Eureka.
Abhijay Sandilya, IHG's VP of Development for Japan and Australasia said: "Holiday Inn has made its mark as one of Australasia's fasted growing hotel brands, and we are thrilled to be adding this state-of-the-art designed property to the Holiday Inn family. What's particularly exciting about this property is that it will truly be a destination in its own right, with a range of facilities and amenities, including a spa, pool, conference centre, restaurant, bar, that will give it a resort-like feel."
"This will help drive mid-week occupancy particularly from corporate and business travellers, and it will also be a popular destination for weddings. Plus, we know that locals and regional holiday seekers are without a doubt going to be enamoured with the hotel and we can't wait for construction to start and doors to open."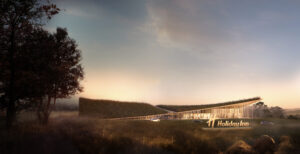 "We have been steadily growing IHG's presence in regional Victoria and Holiday Inn & Suites Ballarat Goldfields will complement Holiday Inn & Suites Werribee, which opens this month, along with Holiday Inns in other great locations like Geelong, Richmond, Ringwood, Wagga Wagga and Melbourne's Bourke Street Mall."
William Tan from Forte Group, a company known for creating thoughtful design-led development solutions, said: "We are very proud to be working with IHG Hotels & Resorts to bring our vision for this property to life. The hotel's location, just out of the centre of Ballarat, will be highly accessible which will provide leisure guests convenience to central Ballarat and further afield. Ballarat is one of Australia's fastest growing regional cities and the third largest city in Victoria. With strength of IHG Hotels & Resorts network, loyalty and distribution systems we are excited to be bringing travellers a premium, design-led hotel in one of the country's most iconic locations." 
Holiday Inn and Suites Ballarat Goldfields will join the 41 open or pipeline Holiday Inn brand family hotels in Australasia and the Pacific.