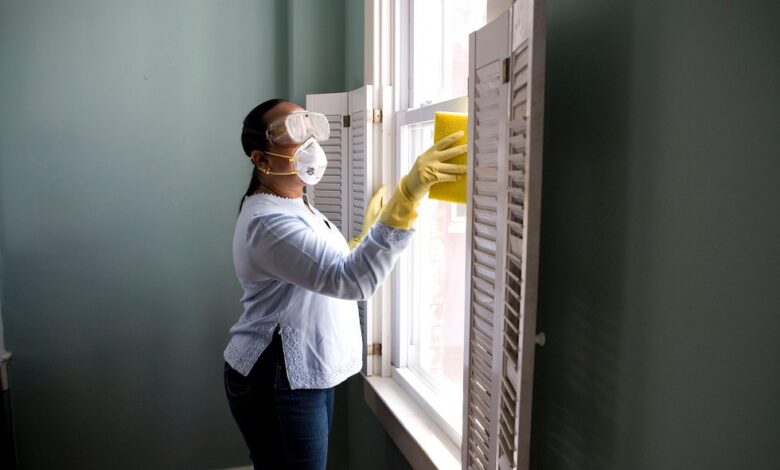 News
How hotels can clean up with outsourced housekeeping
Could outsourced housekeepers be the answer to cleaning staff shortages?
The slightest speck of dirt, hint of mildew or single piece of online criticism can cost accommodation providers big dollars. A bad review can do irreparable damage to a hotel's reputation and kick it right in the bottom line.
The pandemic has shown the industry that, more than ever, a quality, reliable cleaning service is like gold for accommodation properties. Whether cleaning staff members are full-time employees or contractors, they are representatives of the hotel, and they have a direct impact on customer satisfaction.
Many accommodation providers have decided to outsource their cleaning duties, finding that the decision has significant financial benefits. Advantages for outsourcing cleaning work can include significant cost savings because hotels can scale expenditure as required.
With outsourcing, labour expenses can be reduced as fewer staff members are needed in the off season, and the hotel does not need to pay the wages of extra employees. They can also taper the expenditure more closely to their budget, as there are fewer overhead costs for equipment and products.
Contractors can also provide specialised services on demand, giving properties access to a broader range of specialty cleaning services, such as deep cleaning to remove viruses, especially important during these times. Some properties have also found that outsourcing housekeeping duties can give them a competitive edge because, without a large cleaning staff to oversee, management can focus more of their time and effort on growing their business.
Any hotel manager looking to outsource housekeeping work, though, must weigh the advantages against potential downsides. It is important for managers to choose a reliable workforce provider that can quickly accommodate needs as they change.
Without a flexible outsourcing partner, handing over housekeeping duties to an external source can mean that management has less control of staff, and that can make it more difficult to implement new policies and methods. There is also the danger that at peak times of the year, hotel managers may have to compete with other properties for cleaning staff as outsourcing providers serve many businesses.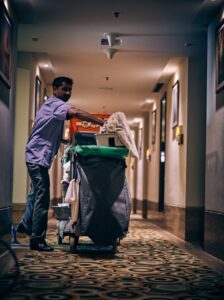 Many of Australia's leading executive housekeepers, such as Rochak Karki from Sydney's InterContinental Hotel and Jane Day from the Gold Coast's Palazzo Versace, have worked at AHS Hospitality, which is one of Australia and New Zealand's leading outsourced housekeeping partners.
AHS has been in business since 1993 and has partnerships across all major hotel brands. It promises fully trained teams with guests' comfort and hotel standards front of mind, as well as providing turndown services, mini bar maintenance, amenities management and linen and laundry services. A mobile app allows its hotel partners to inspect each room.
AHS also offers multiple servicing models to suit the needs of each property, with a "housekeeping-full model" its most comprehensive servicing solution option, in which the entire housekeeping department is operated by AHS according to pre-determined structure and pricing.
The company provides each property with all the labour, equipment, technology, chemicals, consumables and uniforms. All team training, safety, human resources and recruitment services are covered. AHS also provides housekeepers when a property may have staff shortages during visitor peaks.
It says that post Covid-19 "with the challenges of rate and occupancy greater than ever", it has a full suite of servicing options to ensure guests feel safe, including pathogen services (if a guest tests positive to Covid-19), deep-clean services for hotel rooms and apartments, electrostatic disinfecting and enhanced bed hygiene."
According to prnewswire.com, almost half (49 percent) of holidaymakers read online reviews of hotels before making a booking decision. They want to know the level of cleanliness a hotel can provide before they spend any money, and the Covid-19 pandemic has made hotel customers even warier.
When a single bad review can significantly damage a hotel's reputation, room cleanliness, maintenance and presentation are more important than ever.
When choosing a cleaning contractor, accommodation providers need to make sure that there is open and regular communication with the company so that policies, procedures, and any problems are clear and acted upon quickly.
The accommodation provider has the right to insist that outsourced housekeeping staff use products that are agreed upon in the contract.
Management should also ensure that their service provider delivers all of its agreements and promises and refrains from cutting corners during busy holiday seasons when there is a greater demand for staff.
Read more: