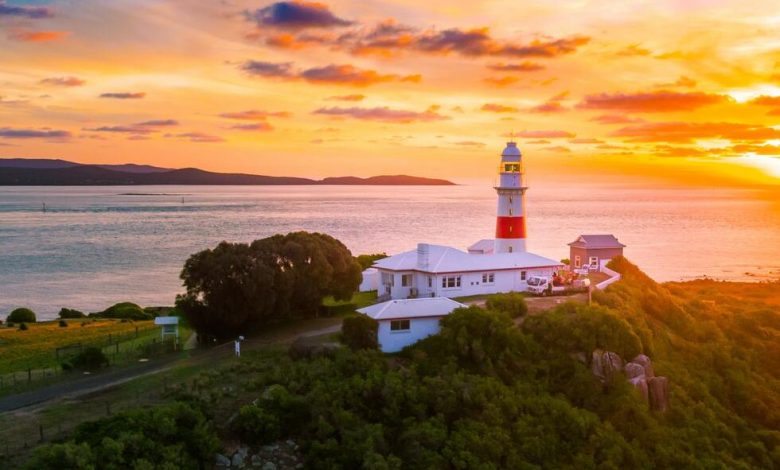 News
Tasmanian travel vouchers to support tourism businesses
Vouchers have again been released to promote tourism in Tasmania.
In an effort to support tourism businesses in Tasmania, travel vouchers have been released for the third time, a tourism support package aiming to draw travellers back to local businesses. 
While many tourism and hospitality venues around Australia are struggling through lockdowns and border restrictions, some Tasmanian businesses are thriving. The outlook is positive as the end of the year approaches, and a new tourism support package is on its way. 
"To be completely honest, we've been fully booked the whole time," said Erin Bowd, owner of a high-end accomodation environmental business in southern Tasmania.  "For us, we've been running at a 100 percent with a waitlist."
Even lockdowns haven't been a barrier to success. Ms Bowd said that there were always new bookings to take the place of cancellations. "We had one vacancy this year," she said. "That's how busy we are."
For others, things haven't been quite so straightforward. Maylands Lodge in Hobart lost about 50 percent of its booking for the month when Sydney travellers went into lockdown. 
Manager Jessica Johnson said: "When there's a sudden lockdown, it's impossible. It's been over a year now, and unfortunately, the novelty for Tasmanians has worn off in terms of wanting to travel around their own state."
Fortunately, tourism and accomodation providers aren't on their own, with the Tasmanian government announcing a $7.5 million voucher scheme designed to promote local travel.
Under the tourism support package, voucher recipients will be able to redeem their $300 vouchers for accomodation and tourism experiences any day of the week until September 24. 
This kind of initiative isn't a first for Tasmania. It's the third time the government has released vouchers to support tourism providers since the beginning of the pandemic. 
"What we know from the last voucher scheme is that there was just under $30 million worth of additional spending in our economy as a result," said Premier Peter Gutwein. "We expect that this voucher scheme will be just as successful."
Alex Heroys, chief executive at Destination Southern Tasmania reported "better than expected" results for Tasmania's tourism sector throughout the pandemic. 
"There were certainly some businesses that have had visitation higher than pre-COVID levels. But there are also sectors of industry that are struggling really hard," he said. "The future forecast is very strong."
With so many Australian businesses struggling, Tasmania's success and commitment to industry recovery are refreshing, offering much-needed hope for mainland tourism and accomodation providers. 
Other articles: