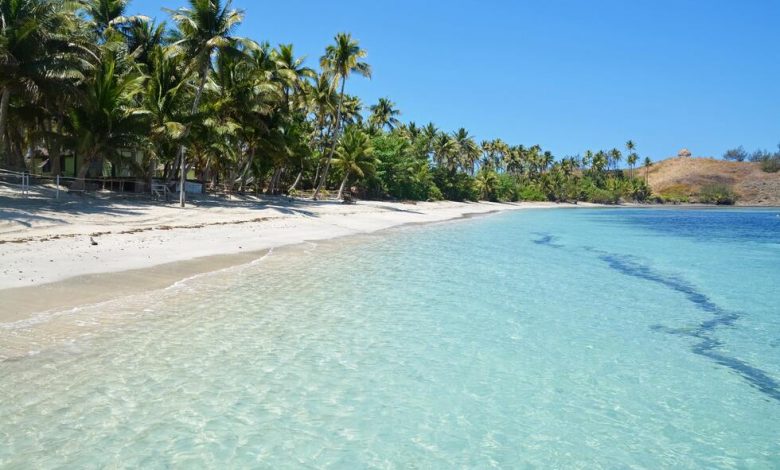 News
Travel resumes: Fiji flights just a few months away
Vaccinated Australians could soon be able to travel abroad.
Despite ongoing COVID-19 outbreaks in Australia, international travel is preparing to resume, with Fiji planning to reopen borders by November 1.
An island getaway could soon be on the cards for fully vaccinated Australians, with Fiji preparing reopen to tourists once a national vaccination target of 80 percent is reached. 
"If you've got a really strong level of local vaccinated coupled with only accepting fully vaccinated travellers who test negative before they get on the plane, then you're dramatically reducing the risk," Tourism Fiji CEO Brent Hill told ABC.
Fiji's borders will only be open to countries that allow for quarantine-free travel. It is hoped that when international travel resumes, it will offer a lifeline to struggling hospitality and tourism businesses. 
Already, Qantas has started advertising December flights from Australia to Fiji, along with several other COVID-safe destinations, with plans still pending the reopening of Australia's borders. 
"We think everything should be ready," said Qantas CEO Alan Joyce, speaking about international travel to countries with similar vaccination levels to Australia.
Qantas hopes to have a clear plan in place by the end of 2021. This comes after the company's commitment to promoting increased vaccination rates with a range of vaccine incentive programs for staff and travellers. 
Meanwhile, both Australia and Fiji continue to navigate outbreaks of the COVID-19 Delta variant. 
In Australia, several states remain in lockdown, experiencing high numbers of COVID-19 cases. In Fiji, the virus reached a peak in July, when case numbers were the highest per capita in the world. Still, there are over 13,000 active cases nationally. 
Both countries are continuing to take COVID-safe measures and introduce vaccine incentive programs in hopes of achieving a reduction in case numbers soon. Lower rates of transmission will be essential when international travel resumes. 
While the decision has been met with criticism by some who say that it is too early for travel to resume, it is hoped that upcoming travel opportunities will be welcomed by communities in both Australia and Fiji.
Travel will mark the first step in post-pandemic recovery for airlines, accommodation providers and hospitality businesses. 
Other articles:
NSW travel set to return as vaccination rates climb