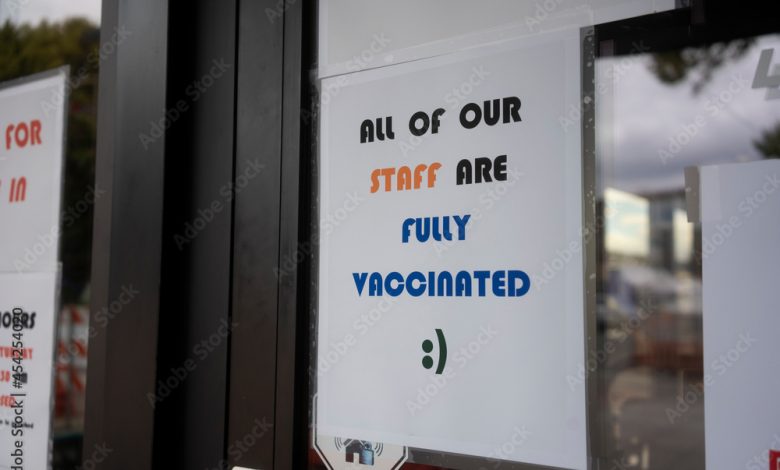 Further to our 'Vaccinate staff or hotel industry will perish' story of October 4 covering Dr Jerry Schwartz's  decision to mandate COVID vaccinations for all staff at three of his properties.
While Tourism Accommodation Australia (TAA) CEO Michael Johnson said his membership was "overwhelmingly in support of mandatory vaccination", Queensland Tourism Industry Council (QTIC) Daniel Gschwind said his organisation, while fully supportive of vaccination, believes a universal, government-guided approach to the situation is required given potential legal and practical ramifications.
Citing a recent canvass of TAA NSW General Managers,  Mr Johnson said the results showed over 80 percent of managers and their staff believe a vaccinated workforce is vital for the safety and wellbeing of employees and guests.
"67 percent of respondents reported they would feel unsafe at work if other employees were unvaccinated while 81 percent thought it should be a requirement for all hotel employees to be vaccinated," he said.  
Mr Johnson said the NSW government has mandated vaccination for all hotel staff, other than those with a valid medical reason, if they wish to open when the state reaches 70 percent fully vaccinated. 
"Many hotel general managers have said they would prefer to have public health orders surrounding vaccinations.
"But hotel owners do have the ability to implement a workplace policy with a lawful and reasonable direction for staff to be vaccinated to ensure a safe workplace."
While the QTIC membership had not been surveyed on the subject of mandatory vaccinations, Mr Gschwind said his organisation acknowledged and was very supportive of people getting vaccinated.
But for individual businesses, he said,  the question of mandatory vaccinations is challenging.
"I  believe there needs to be a universal approach taken to the situation given the potential legal and practical ramifications," Mr Gschwind said.
Responding to Dr Schwartz's decision to insist all staff and guests needed to be double-vaccinated at his two Blue Mountains properties and would be subject to testing, Mr Gschwind questioned from a practical perspective that if such testing was required, at what age would children qualify for a rapid antigen test, if this was to be the prescribed testing method, and how would people who can't be vaccinated for medical reasons fare.
"We have to find a way out of this situation and we are strongly supportive of a universal approach," Mr Gschwind said.
"But we need national clarity.
"At the moment you could be travelling around Australia and you don't know from one minute to the next if you can continue on your journey."
"I think the government guided by health professionals needs to give us the right guidelines.
"And then individual companies can do as they think appropriate," he said.