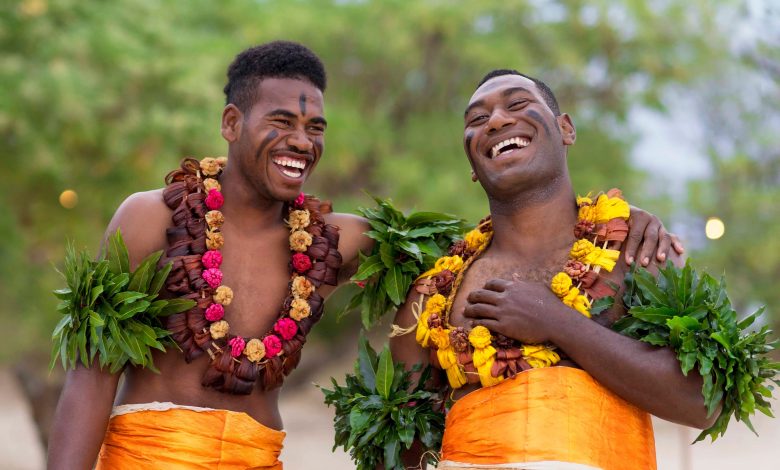 Chances are you'll be able to hear the 'Bulas' from anywhere on the east coast when Fiji, after shutting down the shop almost two years ago, once again welcomes tourists from December 1.
It will be a double celebration for the country which has chosen the 51st anniversary of its independence to dust off the 'viritalawalawa' (cobwebs) and kick start its desperately-needed tourism business which has had little to smile about in recent times, give or take the odd Olympic Rugby Sevens gold medal.
Alike many of its South Pacific neighbours, tourism has for many years represented one of the, if not the most important, sources of foreign exchange for Fiji.
The country had hoped to open its door much earlier to international visitation after having gone 300-plus COVID-free days, but the Delta virus slipped through the country's guard putting a swift end to any aspirations.
Now having reached the required milestone of 80 per cent of its eligible population being fully vaccinated, it's all systems for the country which brands itself as 'the place where happiness lives.' 
Announcing the news, prime minister, Frank Bainimarama said the country's planes and airports were ready and the Fijian people were preparing to welcome their guests.
"Our message is simple: Fiji is ready to welcome you back to our shores," the PM said.
"To our friends in Australia and New Zealand we are entirely confident in our ability to manage the risk associated with quarantine-free travel."
"Every Fijian hotel and tour operator in Fiji will be certified under the Care Fiji Commitment program. And our people's world-renowned hospitality is as wonderful as you all remember.
"Our first scheduled tourism flight to the country. on Fiji Airways, will be on December 1."
The country will still have some travel requirements in place to provide a level of assurance to both their visitors and its locals.  
Entry requirements include being a fully vaccinated traveller from a 'Travel Partner' country (defined as one with high vaccination rates and low-test positivity rates, such as Australia and New Zealand), providing a negative PCR test taken less than 3 days prior to departure from home country, and fulfilling any obligation to take an additional test prior to returning home, based on individual home country requirements. Unvaccinated children under the age of 18 will be able to travel to Fiji accompanied by a vaccinated adult.
Tourism Fiji CEO, Brent Hill said Fiji was safe and ready to welcome visitors back.
"The islands are just as beautiful – if not more beautiful – than ever and the locals just as warm and friendly," he said.
"Fiji is the vacation the world needs and deserves right now, and we can finally offer that again from December."
The health and safety of its people and visitors remains Fiji's number one priority and travellers can book and travel in confidence with the destination-wide Care Fiji Commitment, a World Health Organisation approved standard of best practice health and safety measures for travel in a post-COVID world. 
Every person in Fiji that visitors interact with on their holiday, will have a dedicated Wellness Ambassador responsible for keeping everybody safe, however travel insurance is still highly recommended.
Land and air travel packages will soon be available to book, however, travellers can reserve their flights now on www.fijiairways.com and browse and book resort stays at www.fiji.travel.