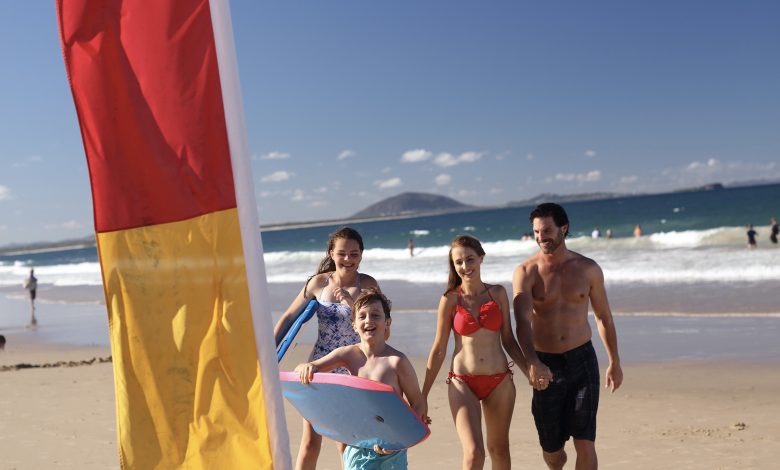 Right on cue for the school holidays, Virgin Australia has announced its plans to re-commence direct Adelaide-Sunshine Coast flights from December 14 on a year-round basis.
Operating every Tuesday, Thursday, Saturday and Sunday between the two destinations, the airline has allocated a 176-seat Boeing 737 jet on the route providing up to 1408 seats a week.
When the service extends to a year-round operation, overall capacity will increase to more than 73,000.
Welcoming the move, Queensland's Tourism Minister, Stirling Hinchliffe said the new schedule will add extra holiday cheer for Sunshine Coast tourism operators including hotels, restaurants and visitor experiences after a tough year.
"We know after a long winter, South Australians crave a holiday in the tropical sun. With direct flights at great prices, this is the perfect time for South Australians to start planning for a dream holiday experience," the minister said.
Sunshine Coast Airport CEO, Andrew Brodie said he was thrilled to welcome the Virgin service back and praised the carrier's decision to extend the route to become year-round.
"We're looking forward to connecting more passengers between Sunshine Coast and Adelaide each week, and the decision from Virgin to extend the route year-round is a strong vote confidence in our region for both leisure and business travel," Mr Brodie said.
"These Virgin services provide more choice and frequency for passengers, and we believe by building more connections like these our region will emerge strongly from the effects of COVID-19.
"For South Australians, the appeal of our beaches, hinterland and fresh produce is sure to attract southerners in both peak and shoulder holiday seasons."
Mr. Brodie added today's announcement was welcome news for the local tourism industry and business community.
"We know local businesses have been doing it tough in a challenging operating environment in recent months, however we expect these services will be really popular with high-value travellers who stay longer and spend more which will be a welcome boost to many of our tourism businesses".
Tourism Noosa's CEO Melanie Anderson said Virgin's announcement of direct flights to Adelaide year-round is great news for the region and the commencement of this in mid-December is perfect timing for welcoming visitors to our region over the summer season.
Visit Sunshine Coast CEO, Matt Stoeckel said the news was another step towards boosting visitation and would assist with the vital recovery of the Sunshine Coast tourism industry as it continues to navigate through COVID-19.
To celebrate the initiative, Virgin Australia is offering passengers one-way fares between Adelaide and the Sunshine Coast from as low as $79.