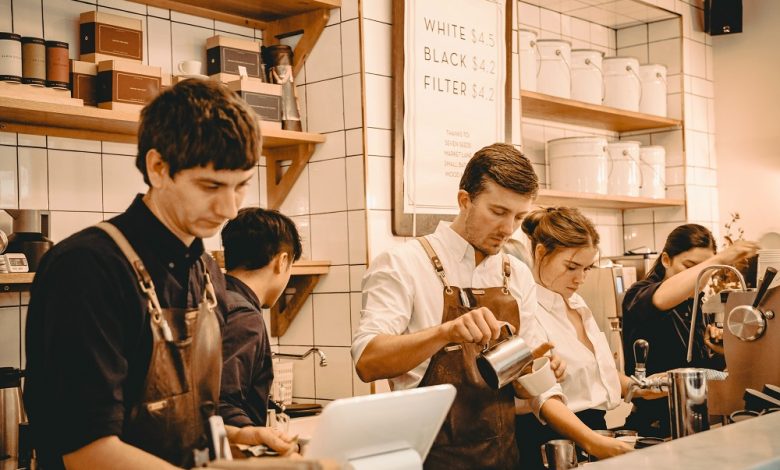 News
Door now open to skilled workers and students
TAA – Critical first step taken
The Federal Government's decision to allow the return of skilled workers and students is expected to play a key role in helping Australia's tourism and hospitality sector back on the road to recovery.
Announcing the move, Prime Minister Scott Morrison said eligible visa holders, which also includes refugee and working holiday visa holders, an initially estimated 200,000 people, would be able to come to Australia from the beginning of December without needing to apply for a travel exemption.
Tourism Accommodation Association (TAA) CEO, Michael Johnson said his organisation was really happy to hear of the return of both International students and Working Holiday Makers (WHM).
"We have been advocating for a long time on this issue and we are glad the government has listened," Mr Johnson said.
"It is critical we have the workforce in place when international visitors arrive, and this is the first step.
"International students will assist labour shortages and the visitor economy in the locations they are studying. WHM tend to move more into the regions, hoping to see the best of what Australia has to offer and propping up both the visitor economy and the labour market in popular holiday areas as well as the nation's CBDs.
"There will be a lag on their arrival though, so on top of this we need more local young people to join our industry.
"Events like the National Virtual Jobs Fair, organised by the Department of Education Skills and Employment (DESE), will begin to address this."
Tourism & Transport Forum (TTF) CEO, Margy Osmond said the move is great news for the tourism, hospitality and aviation industries which are all in dire need of skilled and unskilled labour today.
"Restaurateurs, hoteliers, attractions operators, transport ride-share operators, events operators, retailers connected to the aviation sector and a whole host of other businesses large and small will be raising their glasses and coffee cups at today's news," Ms Osmond said.
"While clearly these international students whom we have missed for so long won't be returning in significant numbers any time soon, this is a significant next step on the long-term journey to repair and recovery for our ailing industry.
"The lack of incoming international students is partly responsible for the worsening skills gap across Australia, along with the tens of thousands of tourism workers who were lost to the industry forever during the pandemic.
"More recently, our members tell us that bookings are around a third higher today than this time last year and around 50 percent higher over the upcoming summer break than for the same period last year, with NSW locations like Newcastle, Port Macquarie, Coffs Harbour and Canberra all popular. Put simply, we need people to work in our businesses to help us fill this demand.
"They also tell us that that they are exceptionally proud of and excited by their industry and the people who work in it.
"The recent resumption of international travel quarantine-free for fully vaccinated Australians along with increasing confidence our border will be reliably open, has seen a significant spike in bookings from Australians returning from abroad. This, together with today's announcement, is a promising sign ahead of the hopefully imminent return of skilled workers and international tourists, which are the two remaining pieces of the puzzle.
"We will continue to work with governments towards these skilled workers and wider international tourists returning before Christmas as planned. Clearly in NSW the momentum in is there for us to continue pressing ahead to reopen for business once more."
The government expects around 200,000 temporary visa holders will be able to re-enter Australia from December 1, but it is not yet clear how many new spots will be made available in each category.
Currently, there are 79,600 places in the skilled visa category, 13,750 in the humanitarian program, and no cap on the number of student visas that can be granted.
While vaccinated international students with a valid visa will no longer need an exemption to travel to Australia, they will be subject to the quarantine arrangements of the state/territory they are travelling to.