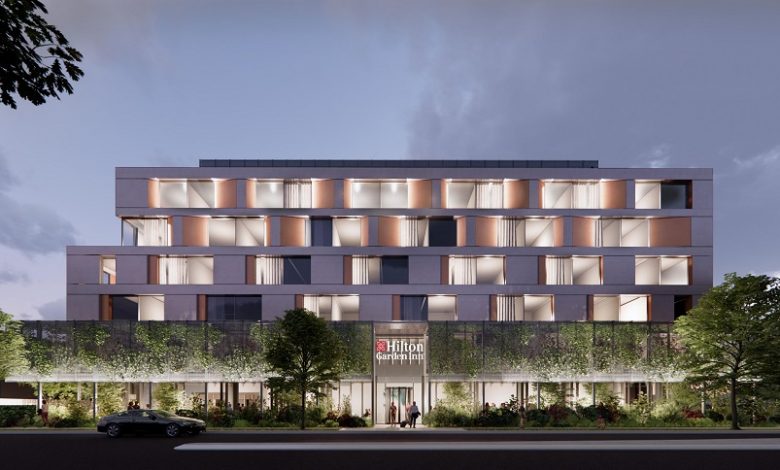 News
Hilton looks to Western Sydney's future
New property ideally positioned in growing economic powerhouse
Hilton has announced its plans to open its first Hilton Garden Inn branded-property in Sydney in early 2023.
The new Hilton Garden Inn Sydney Kingswood hotel will be located 16 kilometres from the new Western Sydney International Airport at Badgerys Creek, expected to accept its first arrivals in 2026.
Strategically positioned in the middle of the $1 billion Nepean Health Hub development and a short walk from the Western Sydney University campus, the new property is being built in partnership with property developer Boston Global.
The new 140-room property when open will mark Hilton's third brand in Sydney, joining Hilton Hotels & Resorts and Curio Collection by Hilton.
Features will include a full-service restaurant and bar, meeting facilities, a fitness room, rooftop bar, and "The Shop", a 24-hour grab-and-go retail store. Hilton senior vice president, development, Asia and Australasia, Guy Phillips said Hilton is thrilled to partner with Boston Global on Hilton Garden Inn Sydney Kingswood and looks forward to forging an enduring relationship.
"As we prepare to launch our award-winning Hilton Garden Inn brand in Australia with the opening of Hilton Garden Inn Albany in Western Australia in late 2021, we are pleased to be expanding the brand's presence into Sydney as we look to achieve our ambition to double our footprint in Australasia in the next five years," he said.
"The hotel's location in the heart of the growing economic powerhouse of Western Sydney, already Australia's third largest economy*, will cater to both domestic and international leisure and business visitors travelling to this metropolis."