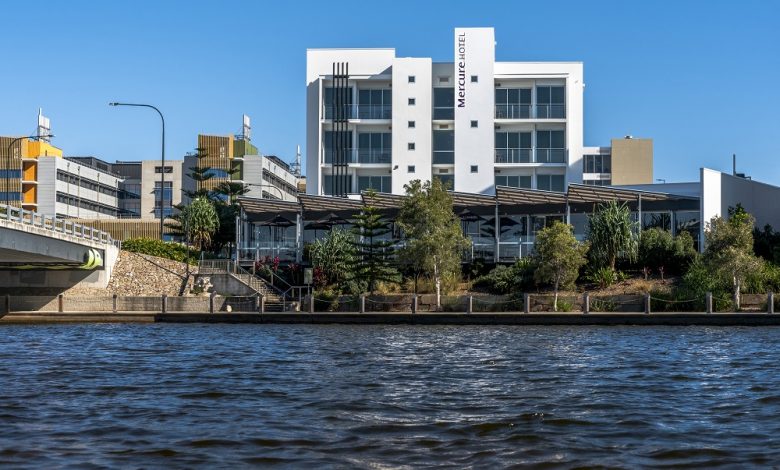 News
Hotelier calls for QLD vaccination mandate review
Current policy "unfair" and needs greater transparency
One of the Sunshine Coast's largest hotels, the Mercure Sunshine Coast Kawana Waters is calling on the Queensland Government for a review of its recently announced 'Plan for 80 percent and beyond' roadmap regulations to preclude all unvaccinated guests from hotels that also operate hospitality venues such as bars and restaurants.
General manager, John Örning, whose property has extensive hospitality and function facilities, said the Queensland Government mandate that all patrons of hospitality venues such as pubs, restaurants and cafes need to be vaccinated to enter has placed his and other properties very much in the firing line.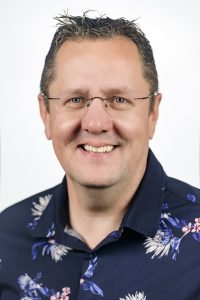 "The government has left it open for unvaccinated guests to stay in hotels on the condition they don't enter any of the hospitality venues operating within the hotel," Mr Örning said.
"The key here is that hotel operators now have the onus of policing something that is really difficult to police – and that isn't the case with lots of other people-facing businesses.
"This makes it very onerous for hotels with onsite hospitality venues. For instance, our hotel's toilets are at the back of the restaurant, so an unvaccinated guest wouldn't be able to use our toilets. 
"All the obligations for policing these measures have been put back to hotel operators. This is really unfair. I have been double vaccinated and virtually all my team are double vaccinated, so we have done everything in our powers to meet the requirements, but we now have these regulations for guests that are full of grey areas. 
"The hotel and tourism industry has suffered disproportionately as a result of COVID-19 whereas retail operations have not had all the restrictions imposed upon them.   
"We would ask the government to review the provisions so that there is greater transparency for both operators and guests and that we can get back to doing what we really need to do – looking after guests."
Accom News did contact the Queensland Government last week to ask for clarification of this situation and received the following written advice from Queensland Health: 
Under the current Public Health and Social Measures linked to vaccination status – 'A Plan for 80 percent and beyond' advised by Queensland Health, unvaccinated people are not prohibited from hotels, motels, Air BNBs etc.
However, COVID-19 density restrictions may still apply, as per Queensland's current COVID Safe Future Roadmap.
 Bars, restaurants and nightclubs within hotel premises are still considered to be hospitality venues under the plan and only vaccinated staff and patrons are permitted to enter them.
Paradise Resort Gold Coast has led the charge to support mandatory vaccination since early October when it became the first non-quarantine hotel to introduce a COVID-19 vaccination mandate for staff.
The resort's owner Dr Jerry Schwartz said this is an essential measure in ensuring the safety of guests.
"The hotel industry has been devastated by COVID and policies of governments, so it is essential we equip ourselves with the tools to drive a recovery once the country reaches 80 percent vaccination and travel returns to relative normality," he said at the time.
"We know that children under 12 cannot be vaccinated, and so to ensure the welfare of both our guests and our staff, we need to insist on mandatory vaccination."
Paradise Resort Gold Coast's general manager said the hotel's condition has mostly been well received with some 90 percent of customers embracing the stance.
But there has been online backlash from "keyboard warriors"
"I'd say we've had about 400 room cancellations so far," Mr Brook said.
"If anybody has a genuine reason or they choose to not get vaccinated, we're giving full refunds because we believe it's the right thing to do."
He said the 400 cancellations had been offset by 1500 new bookings in the past few days.
According to an ABC report, the Kingfisher Bay and Eurong Bay resorts on K'gari (Fraser Island) have confirmed they will not accept bookings from unvaccinated guests.
David Hay from Kingfisher Bay Resort said he did not agree that tourism operators should be the ones to enforce government guidelines and said it was a "pragmatic" decision.
"It's unreasonable to expect our staff to police those things — it's not their job," he said.
"Everyone's there to take care of everyone's health, and it's our duty of care to our staff and our patrons that [led to] this decision.
Visit Sunshine Coast CEO, Matt Stoeckel said the tourism industry across the Sunshine Coast is preparing to welcome back its interstate visitors from NSW and Victoria from December 17.
"At the same time there are several new provisions/restrictions that were included in the recently updated Queensland 'roadmap' which we are working through, but what the roadmap makes very clear is that vaccination provides the route for recovery of our tourism industry.
"We are getting lots of enquiries from our members as to how the restrictions apply to their businesses and we are working with the authorities to provide greater clarity for our operators."