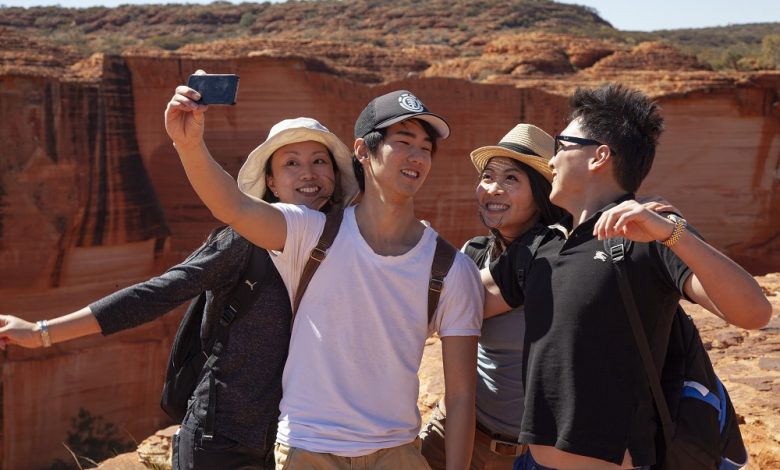 News
Not fully vaccinated – not welcome!
NT lays down hard new mandate
With the Northern Territory just days away from reaching its 80 percent double-dose target, the NT Government has announced all interstate travellers will need to prove full vaccination before they can enter the Territory under a new mandate enacted on Monday.
Additionally, all travellers must provide a negative test result 72 hour before they arrive.
NT Chief Minister, Michael Gunner warned any non-fully vaccinated persons attempting to enter the Territory would be fined and immediately sent back.
Before the new mandate was put in place, unvaccinated arrivals from red zones, including New South Wales and Victoria, were already banned from entering the Territory. As of Monday, this now applies to arrivals from any location, including green zones.
The only exemptions for unvaccinated arrivals from green zones will be for returning Territorians, extremely limited essential personnel, and some compassionate grounds. These approved arrivals will be required to test and isolate on arrival.
The Chief Minister also advised rapid antigen testing will be in place at all Territory airports that receive interstate flights as well as regional centres with arrivals by road. These tests will be used for fully-vaccinated arrivals from red zones.
And from 20 December, the Territory will introduce rapid antigen testing for all fully-vaccinated arrivals.
Home quarantine for fully-vaccinated arrivals from red zones will end five days before Christmas, but an ongoing testing requirement will continue.
As usual, unvaccinated people from red zones are not permitted into the Territory.
Returning Territorians and those with approved exemptions must enter supervised quarantine for 14 days at their own expense.
According to an ABC News report, the changes come after a cluster of cases in the Katherine grew to 35 over the weekend, the catalyst for which is believed to have been an unvaccinated person travelling from Queensland.
The Chief Minister said the outbreak could have been avoided had the changes already been in place.
"If we had stopped the person from entering the Territory based on their vaccination status or if we had tested them .on arrival, there would be no spread of COVID 19," he said.
"COVID would not have made it into Katherine and it would not have made it into a remote community. We wouldn't have an elderly Aboriginal woman in hospital on oxygen right now.
"A three-week-old baby would not have the virus: no outbreak, no lockdowns, no lockouts, no masks.
"If you're eligible to be vaccinated, and you are not fully vaccinated, you are no longer welcome in the territory, no matter where you're coming from."
Rapid antigen testing has been rolled out at NT airports and regional centres with arrivals by road to test fully-vaccinated people travelling from red zones, extending to all fully-vaccinated arrivals from 20 December.
"The ability to now rapidly test people on arrival in the Territory is a game-changer," Mr Gunner said.
"The ability to now rapidly test people on arrival in the Territory is a game-changer.
"It gives us an extra layer of protection, and gives us the confidence to start moving away from home quarantine.
 "We have kept the Territory safe. And now we are continuing to keep the Territory safe  while also getting the Territory open in time for Christmas."