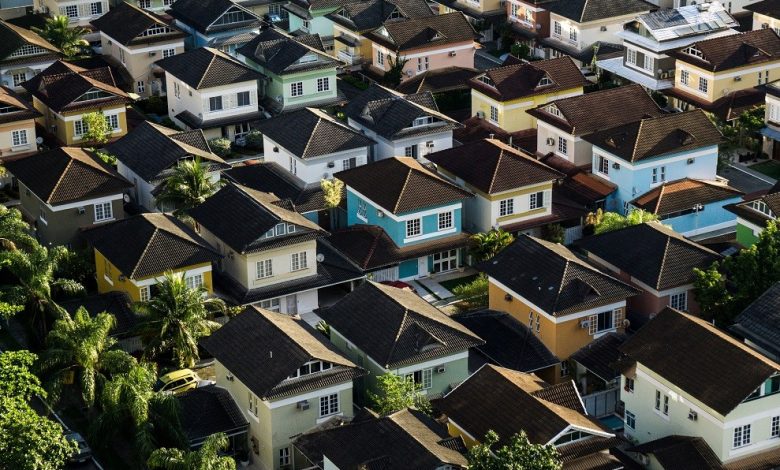 News
Three signs that say the Australian property market is cooling off
Opinion: Prominent signs of deceleration telling a story
The Australian property market has covered an astonishing journey during the COVID-19 pandemic, with house prices breaking records and reaching unprecedented levels.
A combination of economic stimulus, low interest rates and changes in buying patterns in the remote working environment can be credited for the massive house price surge. While the property prices continue to remain at elevated levels, few signs of a slowdown are evident in the housing market over recent days.
At a time when property prices are on fire in Australia, the housing supply has failed to match with the population growth and the growing housing demand. It has become an acute problem for the country's government, which is leaving no stone unturned to restrain rising house prices. However, the challenge remains to control house price surge without shaking the economy and tanking the property market.
Must Watch: China plans new property tax; here's how it may hit Australia
Interestingly, Australia is not alone in experiencing a red-hot property market during the pandemic. Almost every advanced, and several developed economies have seen house prices going haywire in the last two years from already elevated levels. While some experts believe that Australia's property market is now too big to fail, some prominent signs of deceleration are telling a different story.
Price Growth Losing Momentum
After moving through a peak monthly growth rate of 2.8 per cent in March 2021, the Australian housing values seem to be taking a breather. The recent data from CoreLogic reveals that the country's home value growth eased to 1.49 per cent in October from 1.51 per cent in the previous month.
The property consultant credits the slow growth to rising supply levels, worsening housing affordability and less housing-focused stimulus. These factors, along with subtle tightening of credit assessments, are expected to gradually slowdown the momentum in housing prices over the coming months. Tighter credit conditions could dent the housing demand in the months ahead at a time when new listings are coming to the market.
Meanwhile, one cannot neglect the downside risks for the property sector emerging from worsening affordability, higher supply, and strong inflation readings. The possibility of an early than expected rate hike is looking increasingly likely amid these prevalent risks, which might change the trajectory of housing prices.
Building Approvals Trying to Backpedal
Along with property prices, building approvals also appear to be losing momentum following a strong ride early during the pandemic. The recent figures from the Australian Bureau of Statistics (ABS) show that dwellings approvals fell by 4.3 per cent in September following a 7.6 per cent surge in August. The fall in building approvals was primarily driven by a large decline in approvals for private sector houses.
The plunge in dwellings approvals was prominent in South Australia, where the number of building approvals fell by 22.7 per cent. Notably, building approvals plummeted for the first time in September since the pandemic struck in South Australia on a year-to-year basis. Despite the decline, the property industry is tracking well ahead of pre-coronavirus levels.
New Home Loans Trending Downwards
Akin to building approvals, the value of new home loans retreated in September, reflecting a cooldown in the property market. The latest data from the ABS exhibited a fall in value of new home loans for the second straight month in September when home loans plunged by 1.4 per cent. The fall was primarily sparked by a decline in owner-occupier loan commitments for the fourth consecutive month.
Although lending to owner-occupiers fell in September, the value of new loan commitments continued to remain robust for investment housing. This could be understood partly due to elevated property values, which have priced some first-time home buyers out of the housing market.
While the prospects of rising interest rates and the end of government subsidies could take some heat out of the property market, the housing affordability problem may not get a quick resolution. A further decline in price level seems essential to ease housing affordability concerns.
Certain economists expect house price fall to become more pronounced in the coming year in case the central bank tightens its monetary policy. However, the central bank is unlikely to embrace a rate hike unless there is a measurable increase in inflation. Thus, one can expect the uncertainty to rule the housing market over the course of next year in terms of house price growth, home loans and building approvals.
Good Read: 10 tips for Aussie investors to buy property in 2022
Kunal Sawhney, CEO , Kalkine Group is an entrepreneur with revolutionary ideas; financial professional with wealth of knowledge in Equities, aiming to transform the delivery of equity research through tech-driven digital platforms
With a Master of Business Administration degree from University of Technology, Sydney; Kunal's business acumen has enabled his brainchild, Kalkine, help clients navigate through equity-related matters in a proficient and seamless manner.
Kunal is featured regularly on CNBC, Sky Business, Biz News, Daily Mail, Yahoo Finance, KCBS Radio (Audacy), Bloomberg, Sydney Morning Herald, Global Banking and Financial Review and many more.