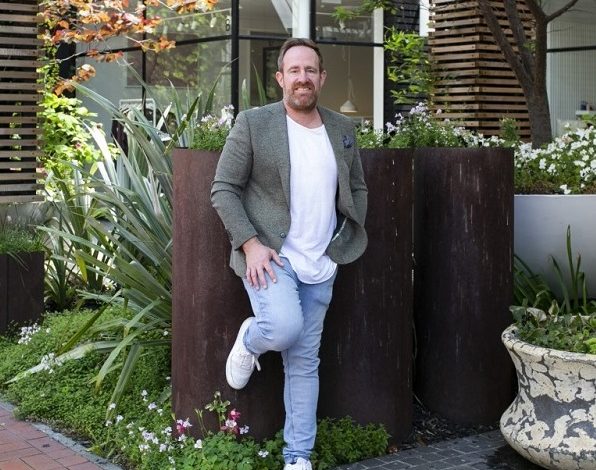 New Zealand
Why you should consider short-term rentals for the return of travel
The Urban Butler's Jon Lawry says his company has been hit hard by the Auckland lockdowns but confidence reigns
While the New Zealand government's decision to maintain closed borders until April has dampened many a spirit on the Auckland accommodation scene, we remain confident once the flood gates open, New Zealanders' pent-up travel demand will set the scene for strong performances all round.
Despite the recent restrictions on travel in New Zealand and globally, and the low occupancy the country has been experiencing, we have continued to stay busy planning for when travel starts to open again.
And we wanted to share some of the positive trends we are seeing globally and locally that indicate a busy time ahead for the short-term rental industry!
The international rebound is coming as evidenced by post-COVID occupancy figures shared recently by Guesty, our software provider in the US, where Thanksgiving reservation volume is up by 302 percent compared with 2020, and 93 percent higher compared with 2019 volume.
And Christmas reservation volume across the US too is up 469 percent compared with 2020, and currently 157 percent higher than 2019 volume.
Home rental rates on websites such as Airbnb, Vrbo, Expedia and TripAdvisor may be as much as 82 percent higher than what they were in 2019, according to the company.
Closer to home we have seen the same happen in Australia once consumers are able to book with confidence around government COVID regulations, with both nightly rates and occupancy at much higher levels even compared to 2019.
With Australia poised for a tourism resurgence, holiday rental prices in tourism hotspots have risen by $64.80 a day on average over the past three months.
Data compiled by analytics firm AirDNA which tracks data for short-term rentals globally shows Airbnbs has become much more expensive on the Gold Coast, the Whitsundays, the Sunshine Coast, Coffs Harbour, Byron Bay and Cairns as COVID restrictions eased over September and October.
Average daily prices across these areas soared 24.3 percent in annual terms during October, suggesting holiday prices will reach higher levels over the coming Christmas rush than they did over December last year.
In New Zealand, recent data from AirDNA, shows Auckland as at October 2021, has only 52 percent of short-term rental stock compared to February 2020 indicating a supply shortage once travel returns.
Auckland and New Zealand have been getting a lot of media attention post Covid-19 to help drive travel demand as evidenced by The Economist naming Auckland as the World's Most Liveable City and Lonely Planet naming Auckland 'Best City to Visit in 2022.' 
We are confident that there will be unprecedented travel demand domestically and internationally once borders are open.
The image that New Zealand has globally in terms of Covid-19 and general safety is well documented and with all the recent accolades Auckland will be high up on everyone's travel bucket list!
And what does 2022 hold for us.
According to Evolve, a vacation rental hospitality company with more than 16,000 properties in 750 markets, the results of its recent '2022 Travel Trends Forecast' after analysing responses from more than 5,000 travellers, say their comments make it clear that travel will return in 2022 — but with some important shifts.
Evolve CEO, Brian Egan said the attraction of vacation rentals for mainstream travellers is one of the many trends that was accelerated by the pandemic.
"However, consumers expect the same ease and consistency from vacation rentals that they have found in other forms of travel," he said.
"This places a premium on things like rate transparency, cancellation policies, and customer service. The companies that will be successful are those that are already adapting and adjusting to these changes."
Evolve's director of Customer Insight, Christina Fritts said the vacation rental industry continues to be a bright spot in travel and one of the only sectors that saw big gains during the past 18 months.
"Evolve is not seeing that trend slow," she said.
"We've consistently beat our pre-pandemic performance every month this year, with our average booking value per property growing by as much as 108 percent, and have another year of significant growth forecasted for 2022.
"Although the travel industry is still in recovery mode, there are clear indicators that travel will continue to rebound in 2022, however, some of the changes introduced during the pandemic – particularly increased flexibility with the acceleration of a remote work environment and more fluid travel policies – have altered the way travellers plan their trips. 
"While consumers are making travel plans, multiple at a time in many cases – their expectations have significantly changed during the past two years, especially when it comes to vacation rentals.
"Travelers are savvier than ever with nearly 50 percent of survey respondents citing flexible cancellation/rebooking policies – far surpassing cleanliness (at 23 percent) – as a top factor in their 2022 travel decisions."