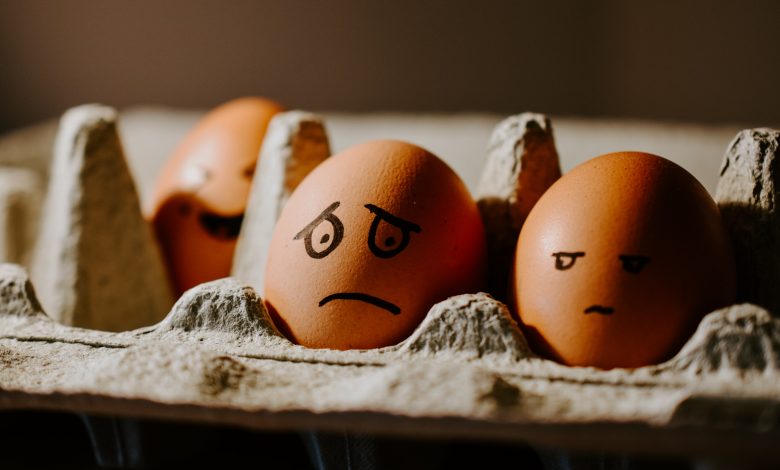 News
How to flip negative reviews
Be professional, positive and proactive - just don't take it personally.
The three 'P's' – they are the perfect principles that experts say property managers or owners should apply in dealing with negative reviews and angry guests.
Many bad reviews are simply malicious, made by the kind of guest ticked off after being asked not to smoke in no-smoking areas, or to stop partying all night. Or simply because their stay came at the end of a bad day, and the property was a convenient target for their frustrations.
Chris Fozard, the operations manager of Budget Motels, which represents more than 100 properties around Australia, said any response to bad reviews should be made in a calm manner.
"That's often difficult," Mr Fozard said, "because some reviews are just malicious and often untrue.
"There's a whole range of reasons people post bad reviews. I've heard absolute horror stories. One property received six bad reviews in one day, and the property was actually closed at the time because the owners had gone away on holiday themselves and couldn't get a relief manager.
"The best idea is to not respond straight away. Walk away, think about things, have a coffee and wait an hour or so. Certainly don't write anything in the heat of the moment.
"If it's an absolutely outlandish review and the claims are false, get in touch with TripAdvisor or Booking.com or whoever is allowing the review to be posted and report it."
ARAMA chief executive officer Trevor Rawnsley said managing social media reviews should be part of a property's marketing strategy, and that a property could turn negative comments to its advantage.
"A property manager needs to have a process in place to handle reviews, just like they need a COVID-safe plan if bad stuff happens," Mr Rawnsley said.
"Being calm and proactive is essential.
"If a property hasn't had a bad review yet, be prepared because they're coming.
"Some people never respond at all to reviews, whether they're good or bad, but others respond to every post and use it as part of their conversation with prospective guests who are looking around on TripAdvisor and other sites to decide where to stay.
"If the potential customer sees someone writing back to guests, then that can have a very positive result; whether it's to say 'Thank you very much for that lovely feedback, glad you enjoyed your stay', or 'Thank you, I'm really sorry you don't like me, but I'd really like you to come back again so we can try and make it up to you'.
Mr Rawnsley suggested that properties could even seek advice from a marketing expert to provide a proven strategy to deal with both positive and negative reviews as part of their marketing plan.
A property in Cairns responded to a one-star review about the dilapidated condition of the building and rooms by thanking the guest for the review, and politely pointing out they had only just taken over the management of the property and were immediately rectifying all concerns.
Almost 300 reviews are posted every minute to TripAdvisor, and it is inevitable that even the highest rated properties get bad reviews now and then.
TripAdvisor says managers and their teams should consider the review impersonally and think about the core problem the guest experienced.
Was this the first time for that type of feedback, or was there a trend developing?
If there was any validity to the complaint, the advice was to talk with staff on specific improvements that should be made. If the issue was something that couldn't be fixed, the advice was to set clearer expectations for guests, perhaps with updates to the property's website.
Either way, it was essential to monitor future reviews to make sure the same problems didn't occur again.
TripAdvisor said that just as the Cairns property demonstrated, it was important to explain to guests what had been done to fix the problem. This showed potential guests that their views and concerns were valued and prompted action.
Brett Thompson, the General Manager at the plush Landmark Resort in Mooloolaba, said if there was ever an issue with his guests while they were at the property, "we resolve it quickly and ask the guest what they want to resolve it. We might offer them a voucher to one of the restaurants or offer them a bottle of wine."
Mr Thompson said guest satisfaction was the top priority for his staff .
Many large hotels utilise conflict resolution training, as ironically, hospitality is one of the most hostile environments in the service industry. If faced with an angry or disgruntled guest staff members are advised to hear out the complaint rather than insult them by being dismissive, which will only make the guest angrier.
Giving a timely response is crucial, either by resolving the problem or by offering apologies and compensation, whether it be a voucher for the restaurant, spa, gift shop,  or room upgrade.
But staff also had to know where to draw the line with guests complaining deliberately over trivial matters to gain benefit.
On the subject of refunding money to disgruntled guests, the Australian
Competition and Consumer Commission's industry guide to the travel and accommodation industry is that if a property has made claims about accommodation that it can't fulfil – for example, if it does not live up to any representations the property has made – the guest may have access to a refund under Australian Consumer Law for misleading or deceptive conduct.
But a guest was not entitled to a refund for having a bad day, anger management issues, or less-than-ideal weather, such as no snow at a ski resort or rain during a weekend getaway at the beach.